January 16, 2010


Mel & Billy are two of the most down to earth people you'll ever meet. They also have one of the cutest babies I've ever seen. On the first day of 2010, Mattie's parents got married at Our Ladys church in Newton. The weather was great, the guests were happy and the pictures came out great! Though, how could you take a bad picture of these two? I mean seriously... look at them!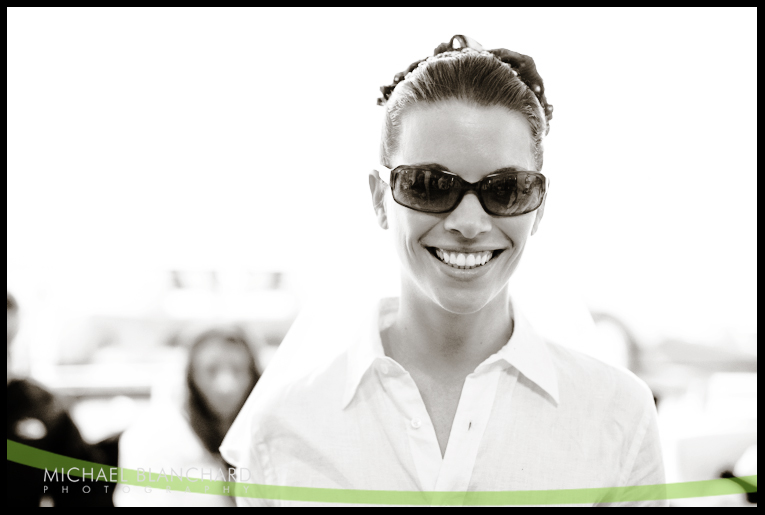 Tough day at the salon!

By the way, Mel and the girls got ready at Salon de Cinzia, the best salon in Newton!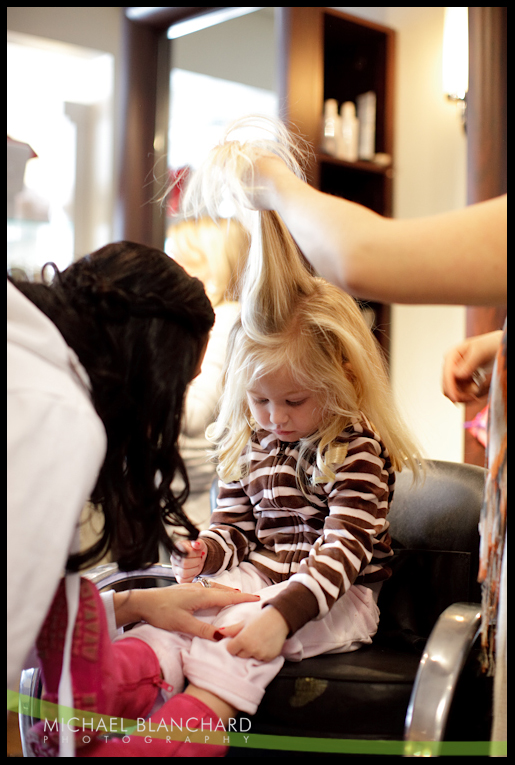 Makeup by Candace Marino.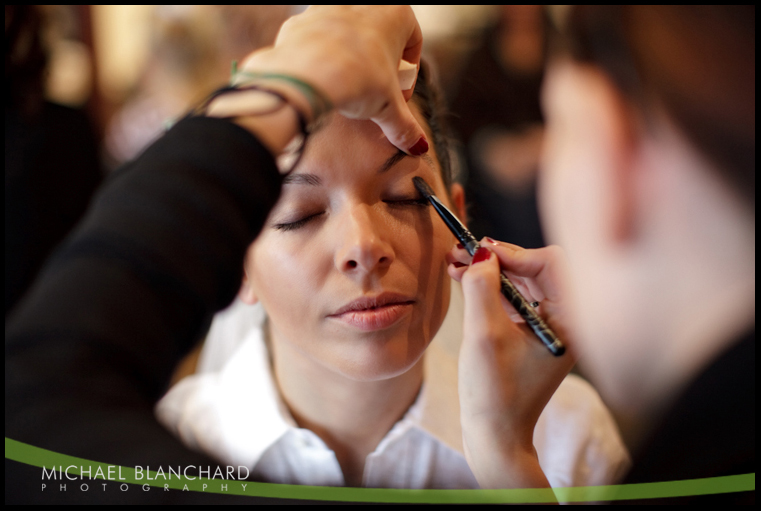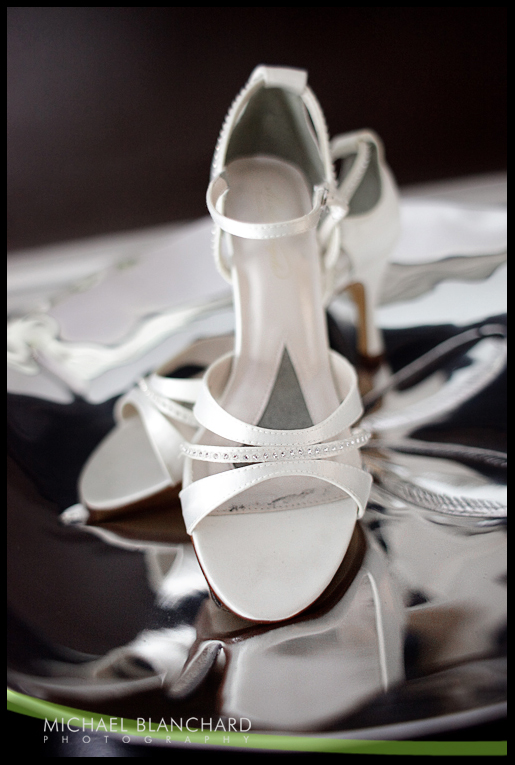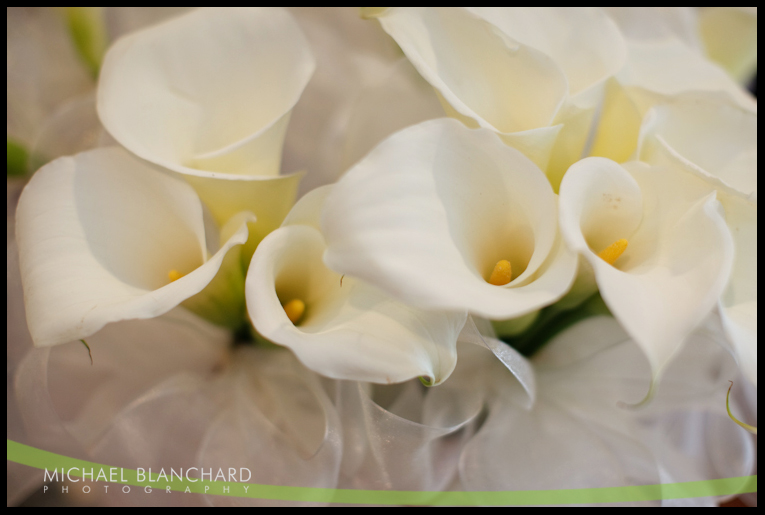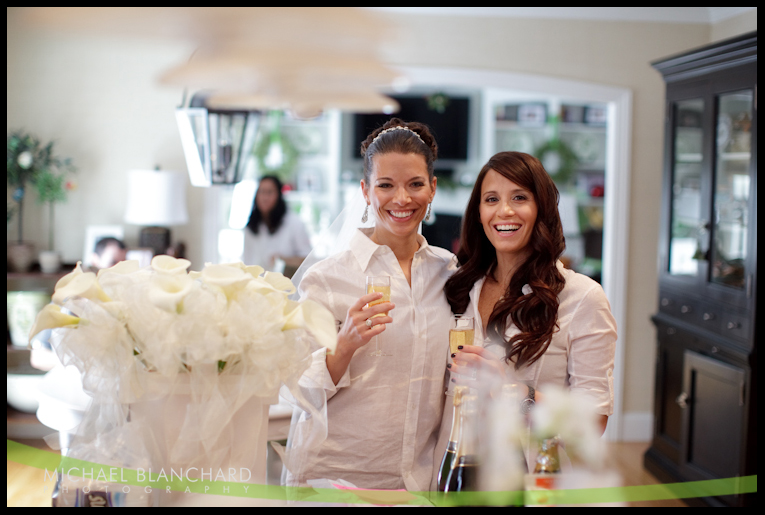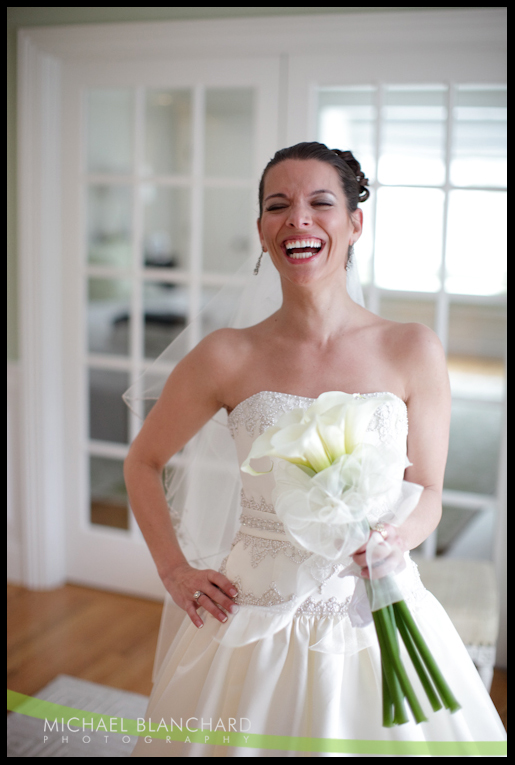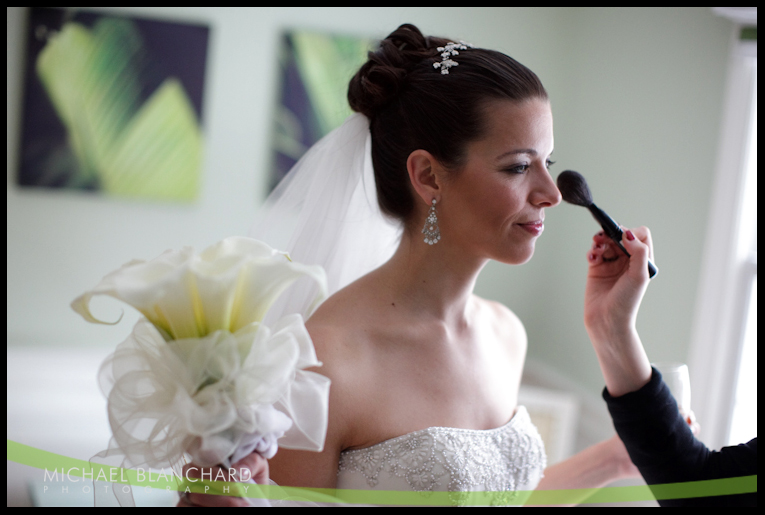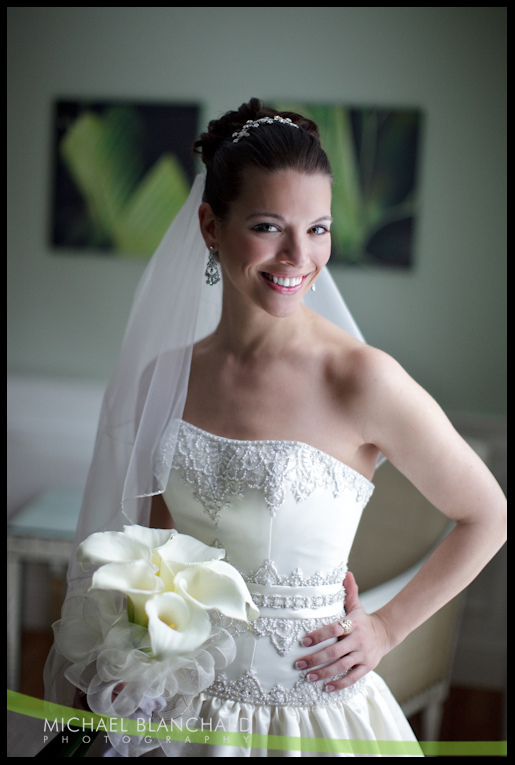 She resisted the veil but too bad coz' I liked it!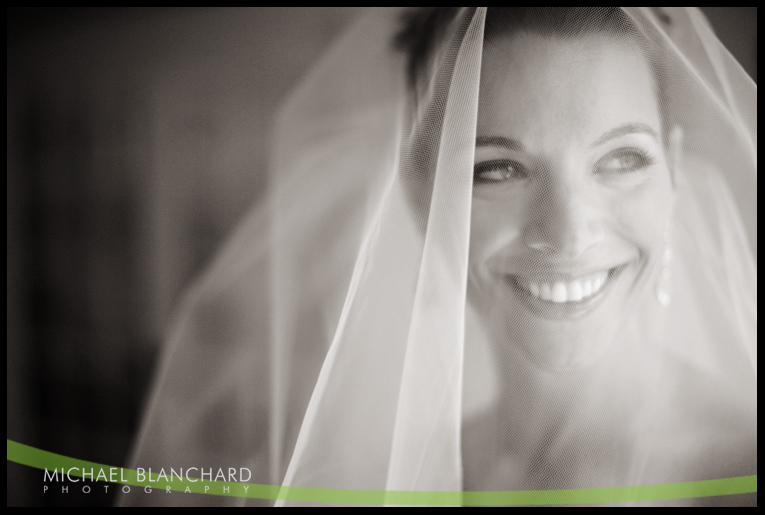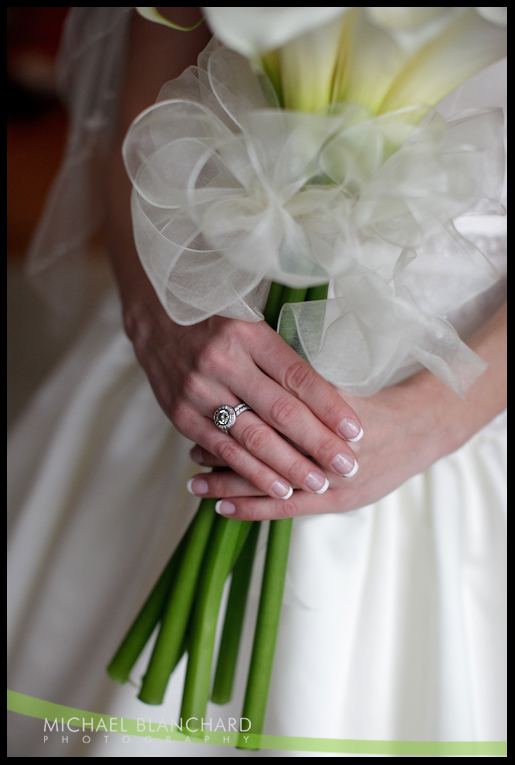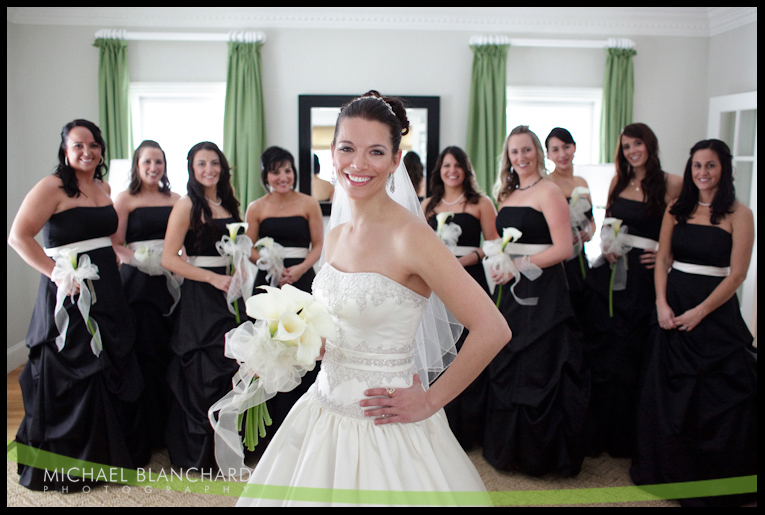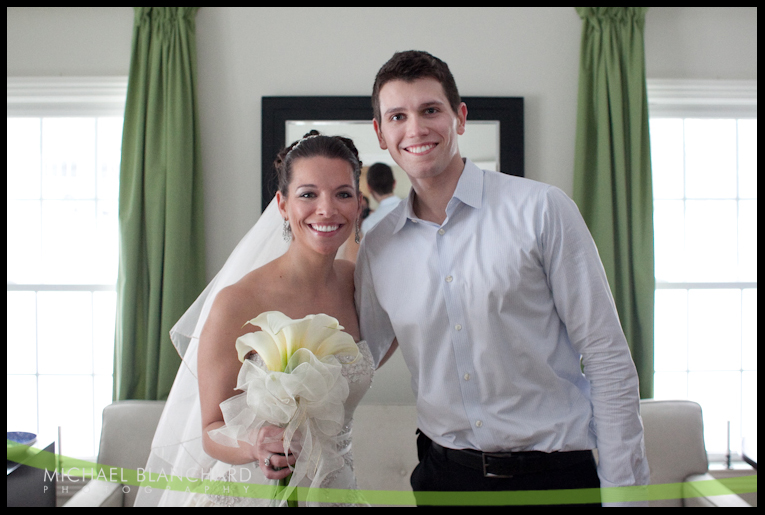 Billy & Mel at the church, giggling about something!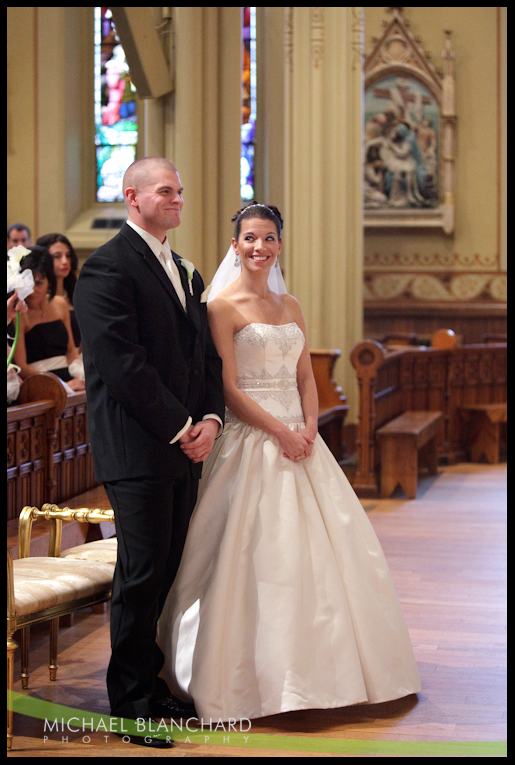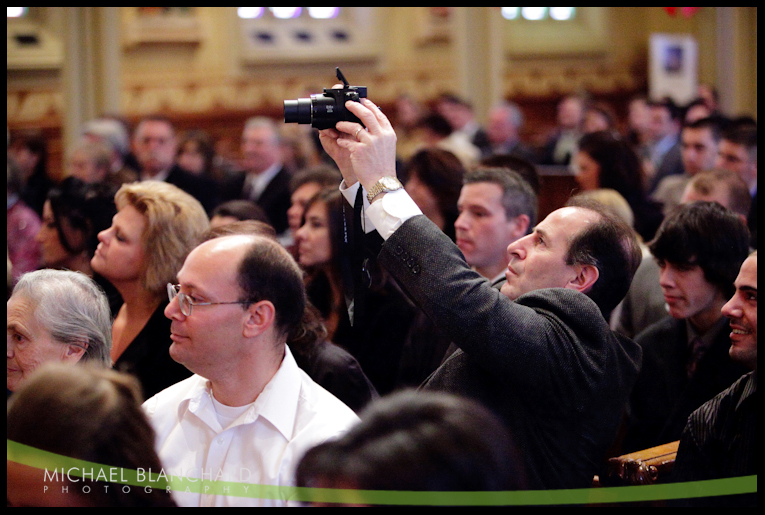 Father Walter Cuenin performed the ceremony - the best priest we have ever had!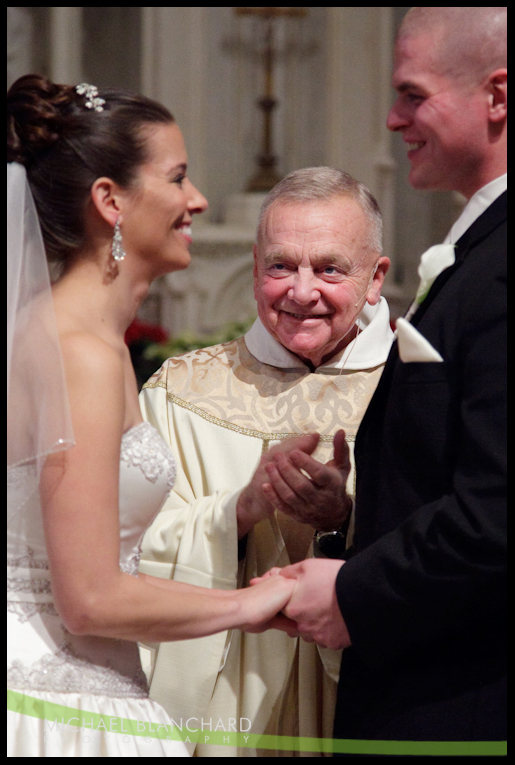 Mattie joined just after they were pronounced husband & wife.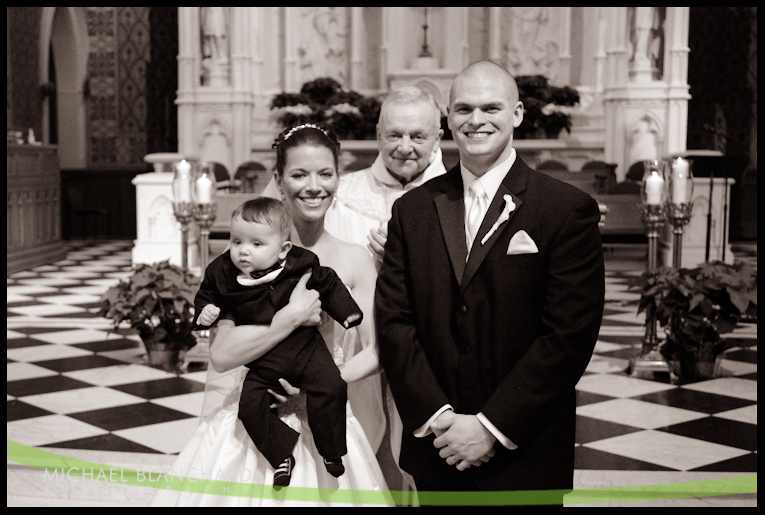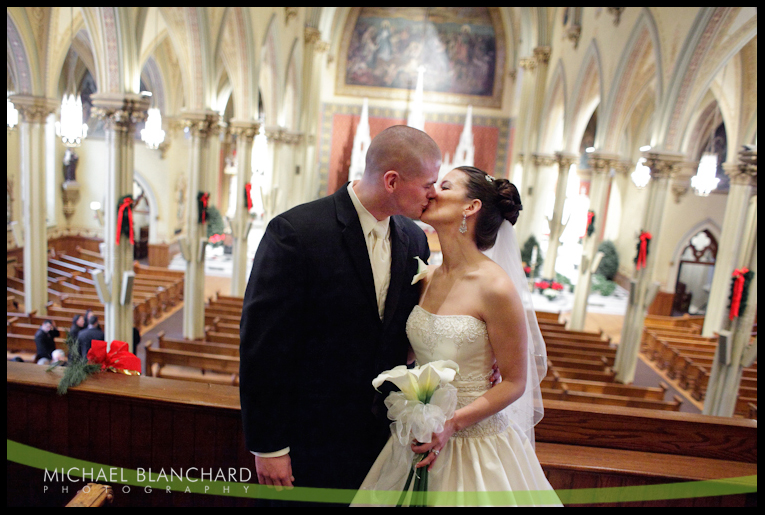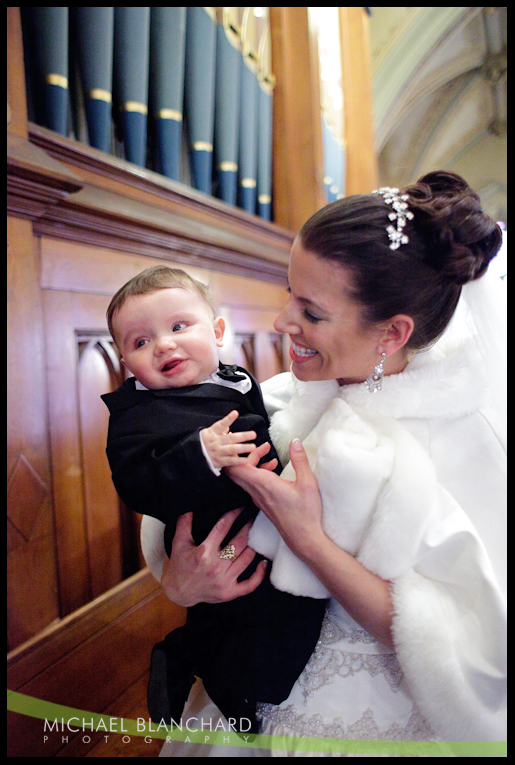 Click HERE to see the panoramic in a larger size.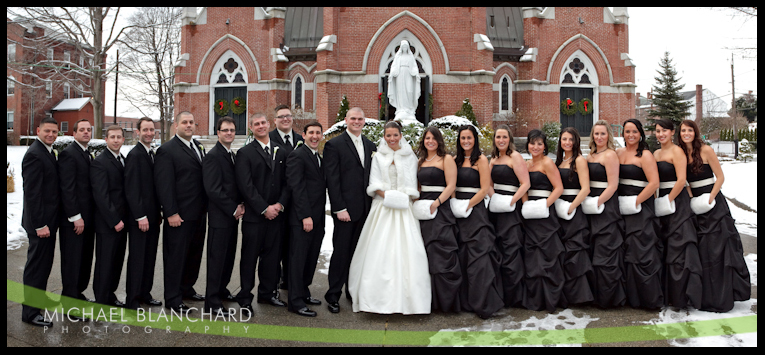 On the trolley to Boston!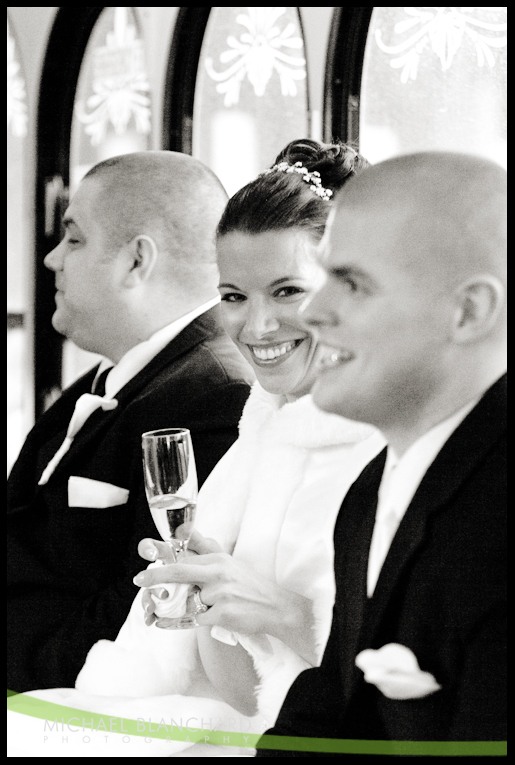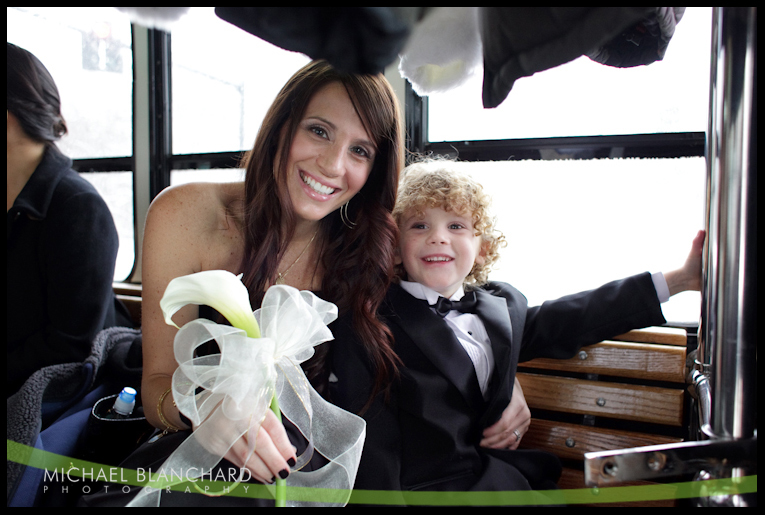 We stopped at the Public Gardens for some photos.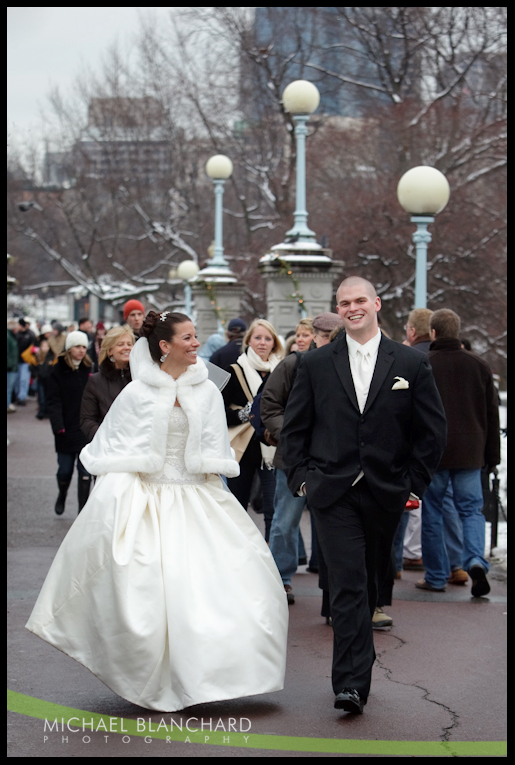 We had fun with our audience!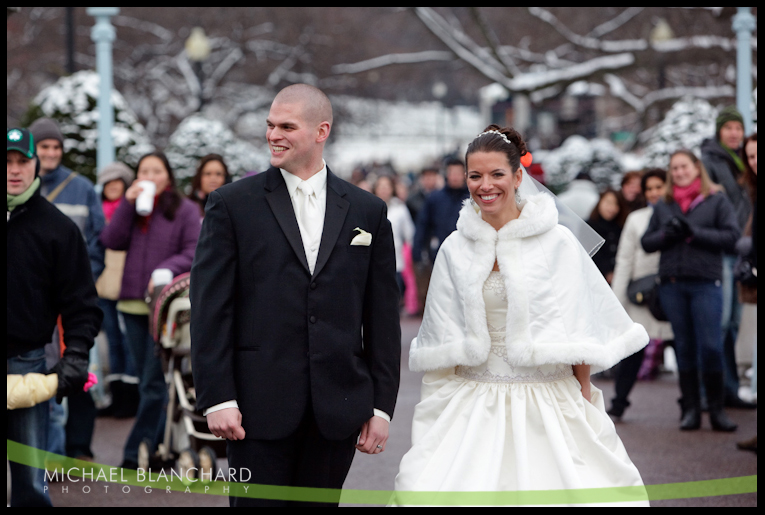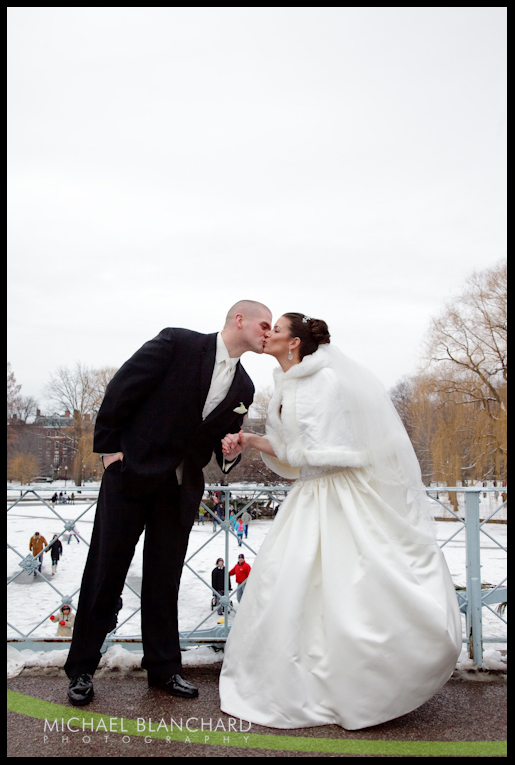 Whoever said you can't get great portraits in the winter is wronnngggg!!!!!!!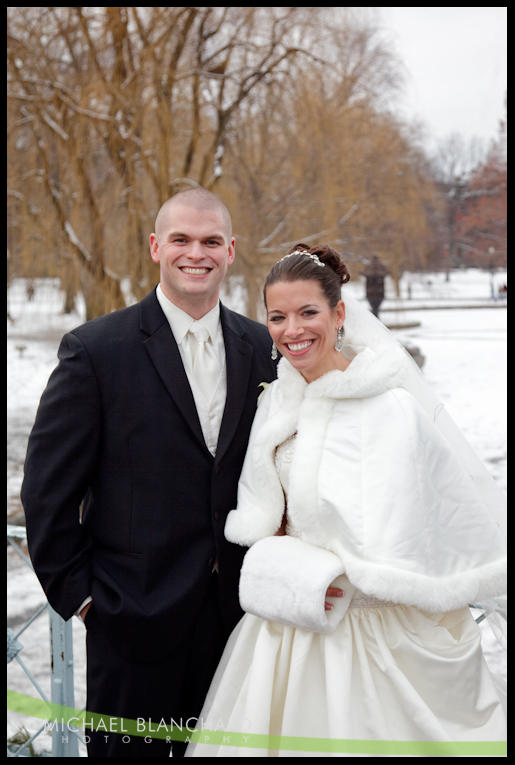 Billy & the guys outside Avila.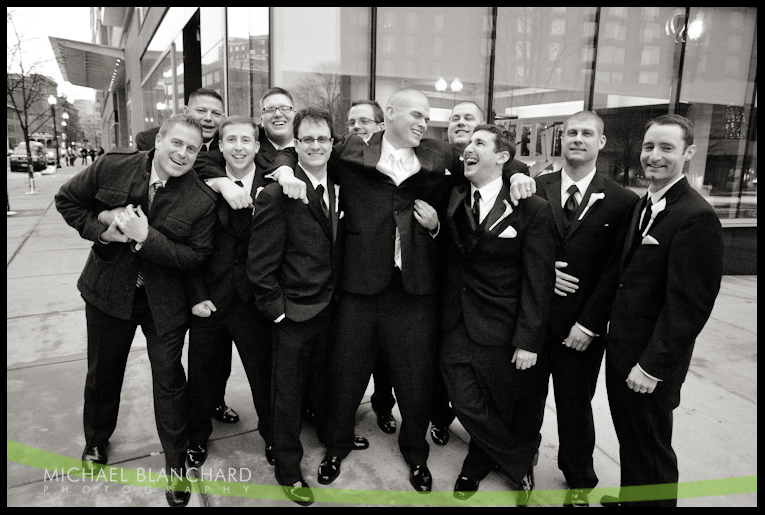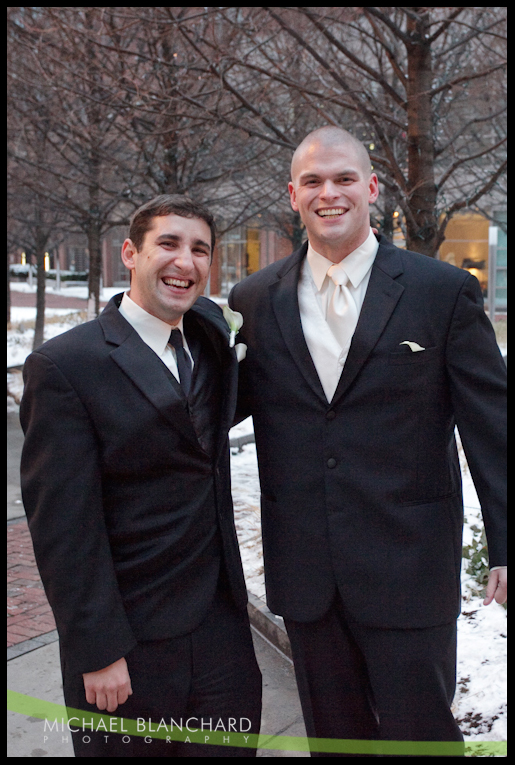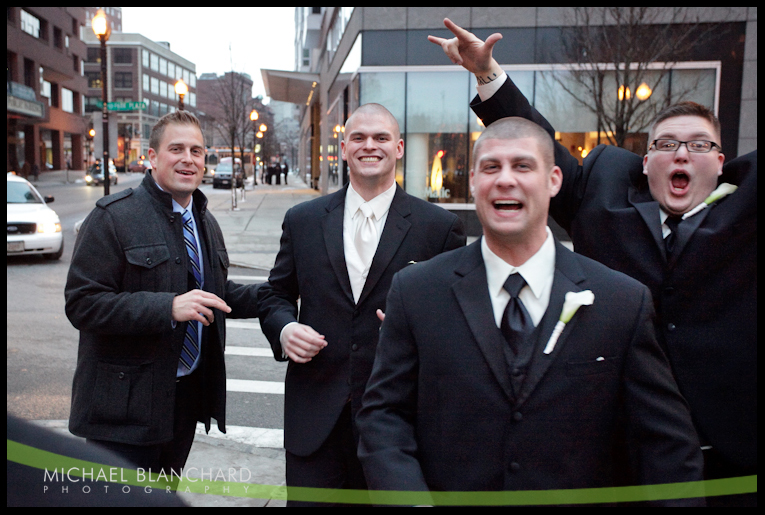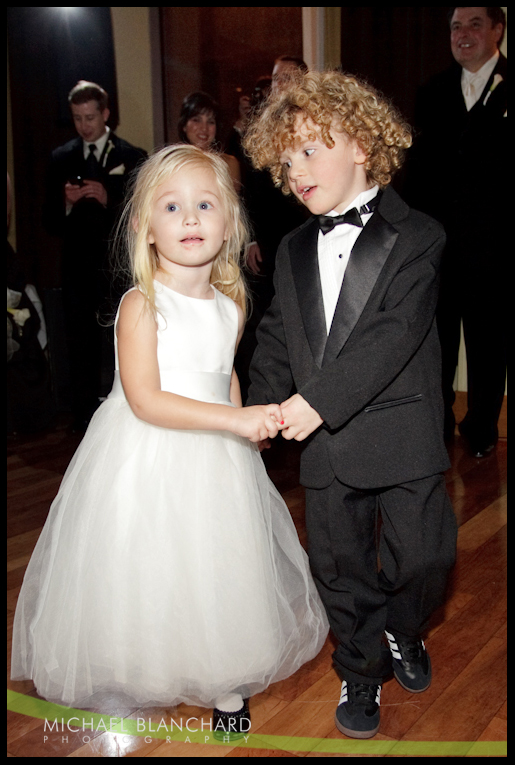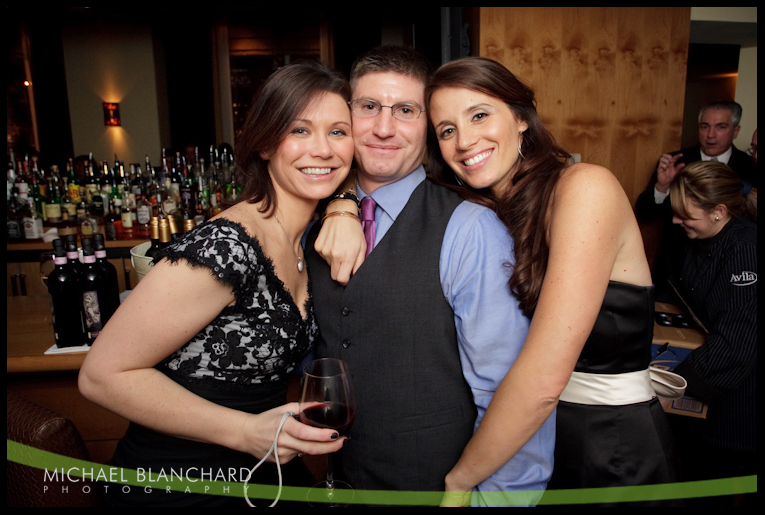 Eddie doing what he does best.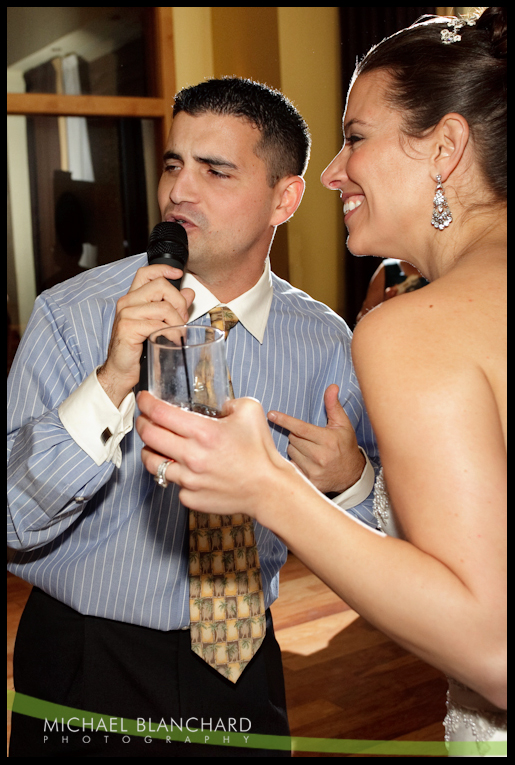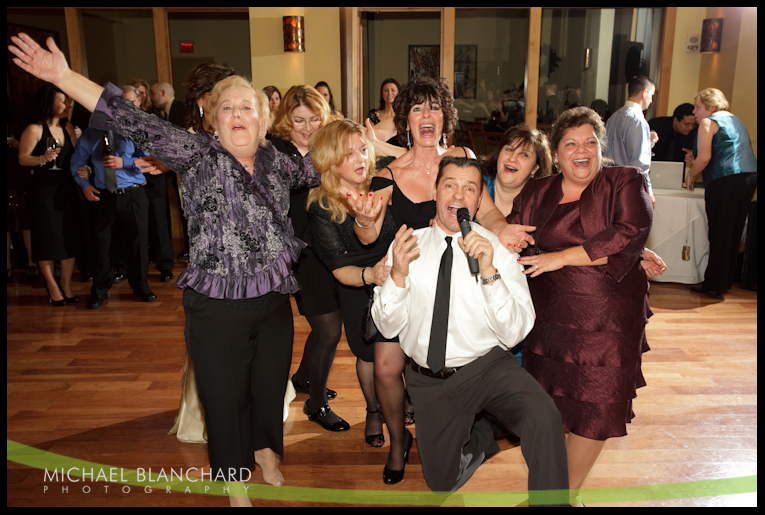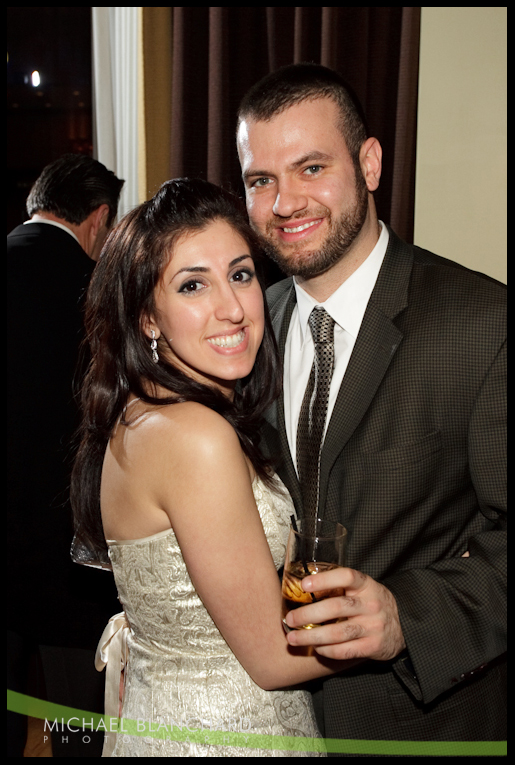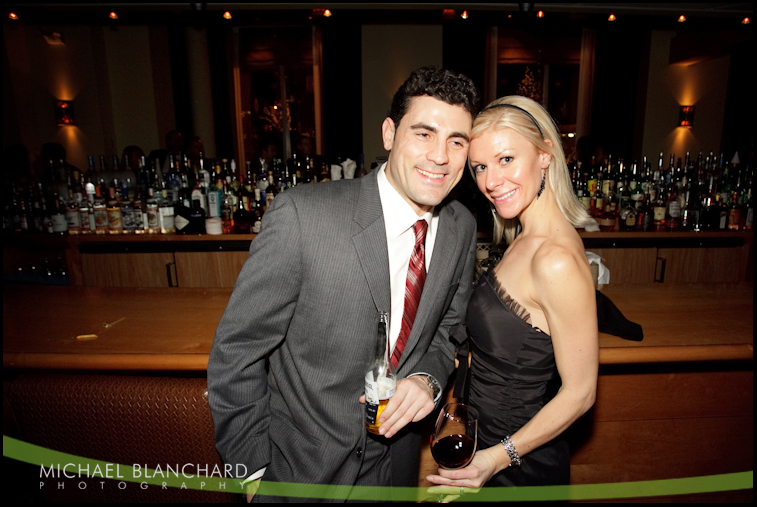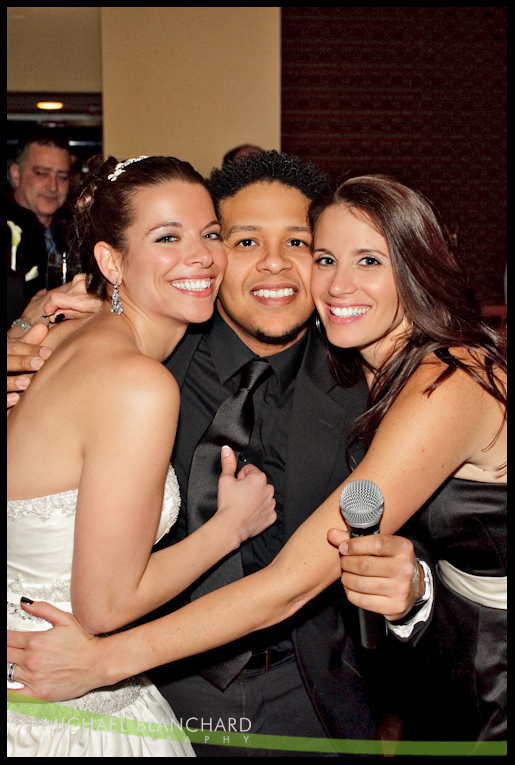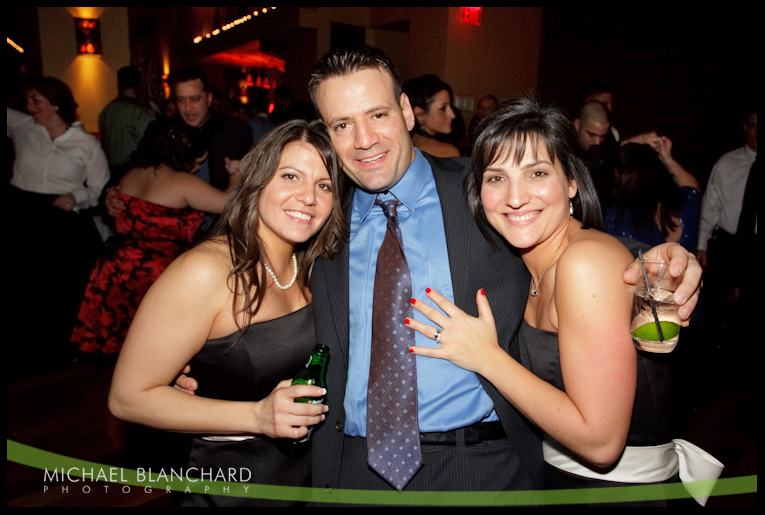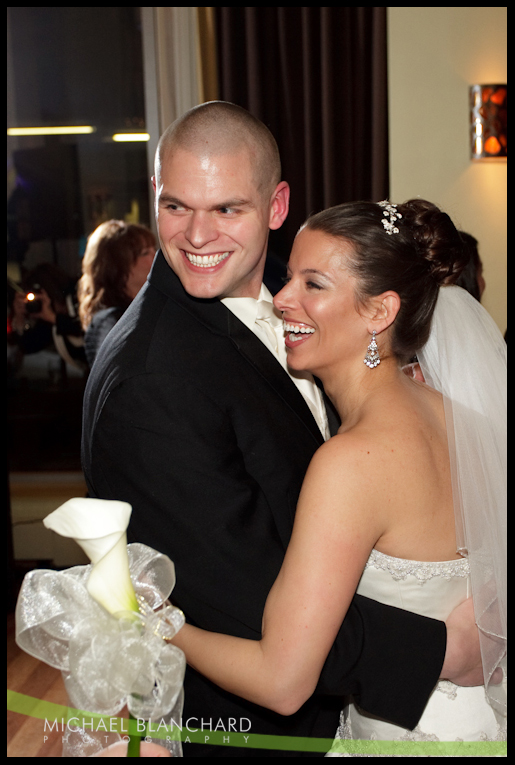 Love you guys! Hope you enjoyed the photos!



August 27, 2009


While studying abroad for over six years, Sarah met a guy named Edoardo at the bookstore she worked at. They were together for the rest of her time in Florence until the two were forced to part ways when Sarah decided to move home this summer. Lost without her, "Edo" decided to surprise Sarah on her doorstep in Cambridge. The couple quickly got engaged and wasted no time planning a wedding. That's when I got a call about a short notice ceremony on Cape Cod, which sounded perfect to me!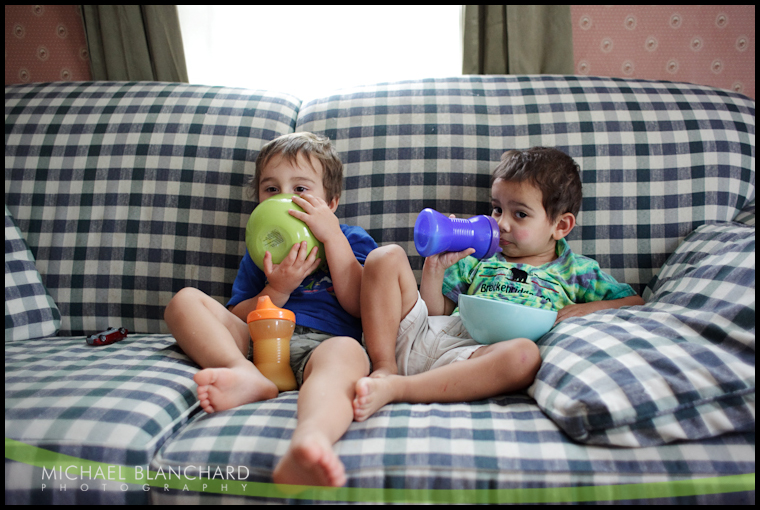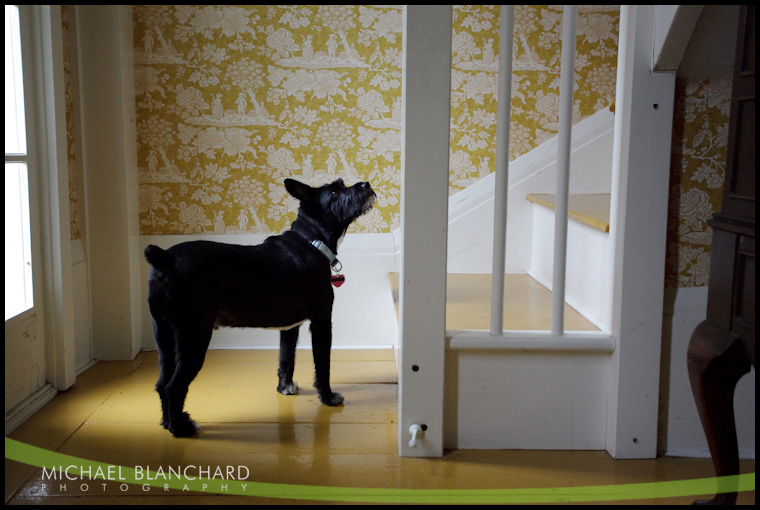 This is Sarah a couple of hours before her wedding.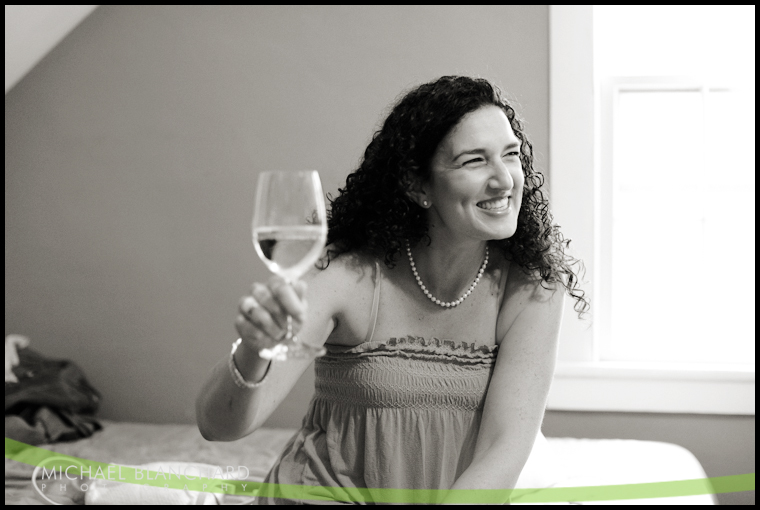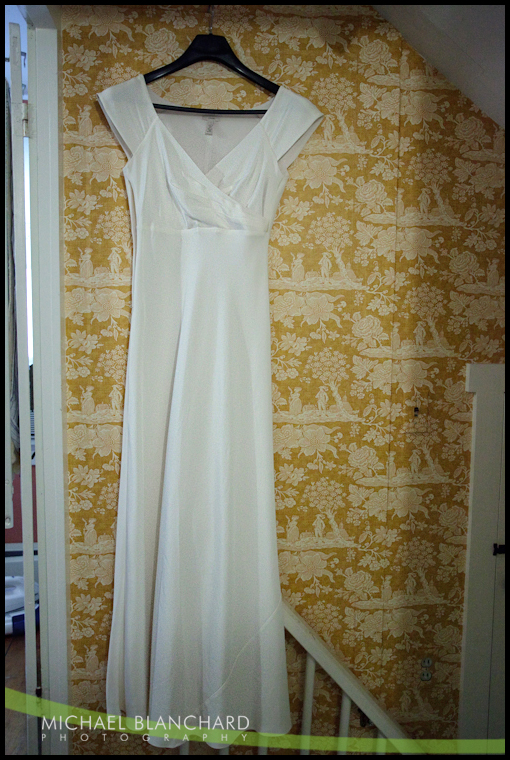 Edo and his friend from Italy.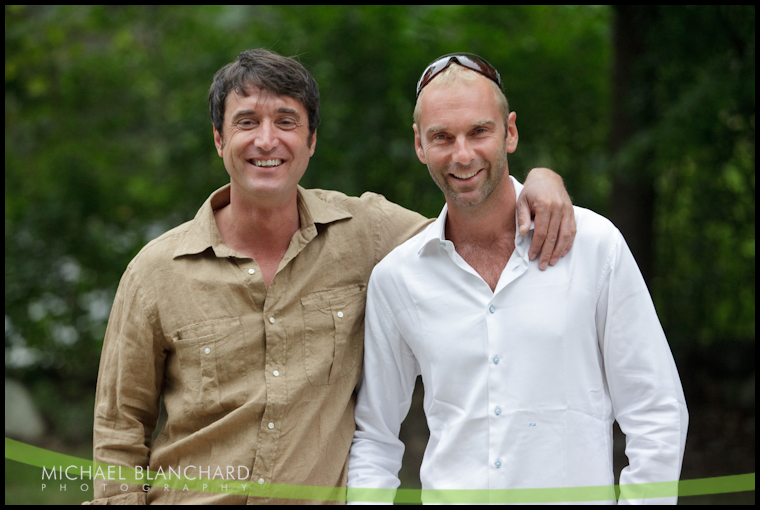 The couple rented a cottage in Bewster with quite a bit of character. There were oddly shaped staircases everywhere!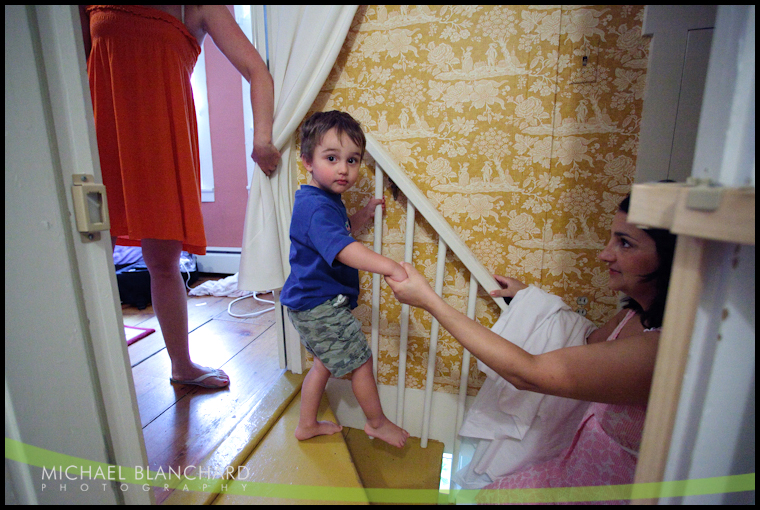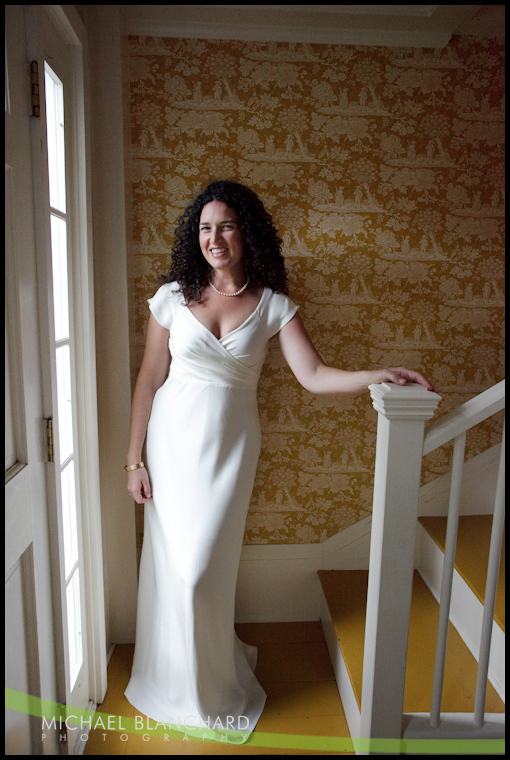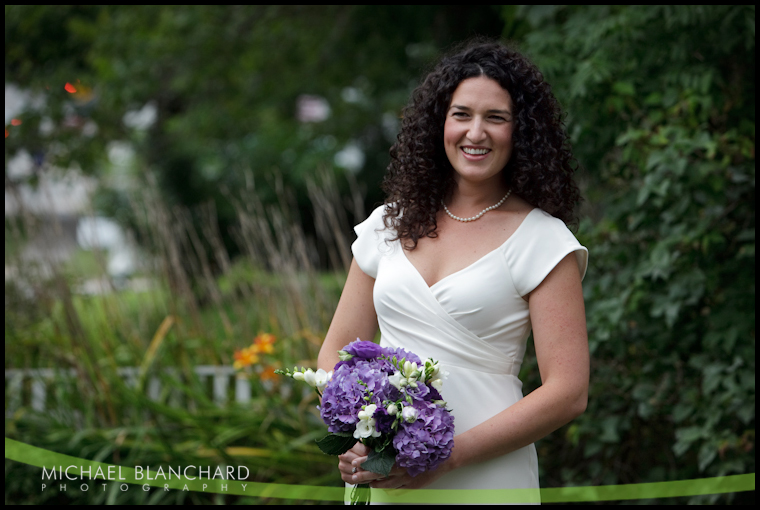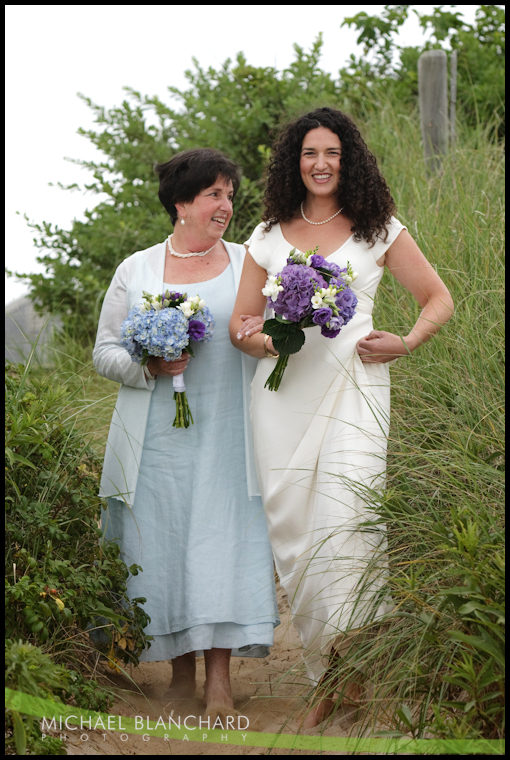 The couple planned their wedding in less than two weeks.

Just fourteen people attended the seaside ceremony officiated by the bride's childhood babysitter. How fun is that!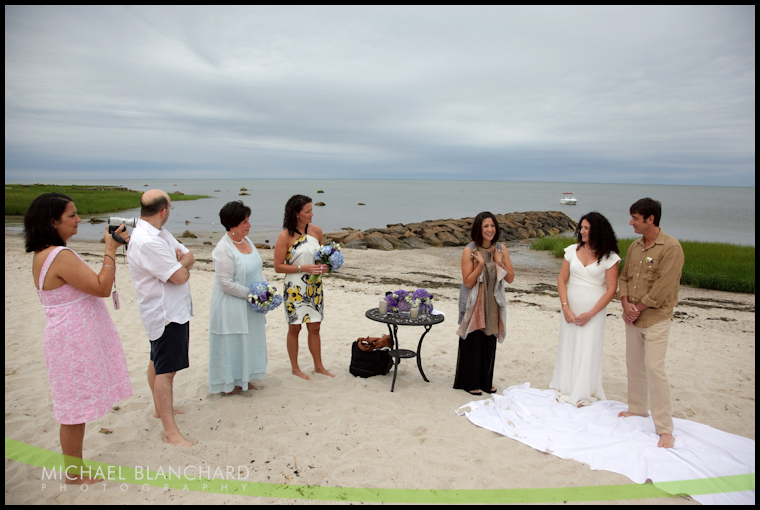 They were all smiles, all day.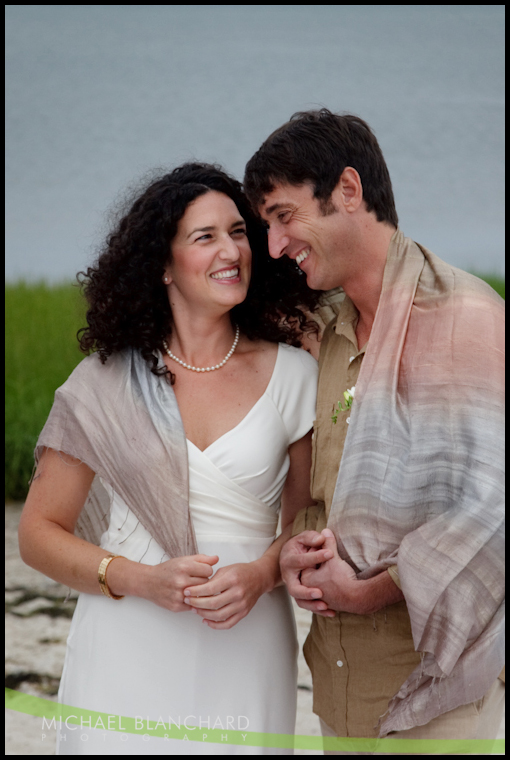 It was such a great spot for a wedding!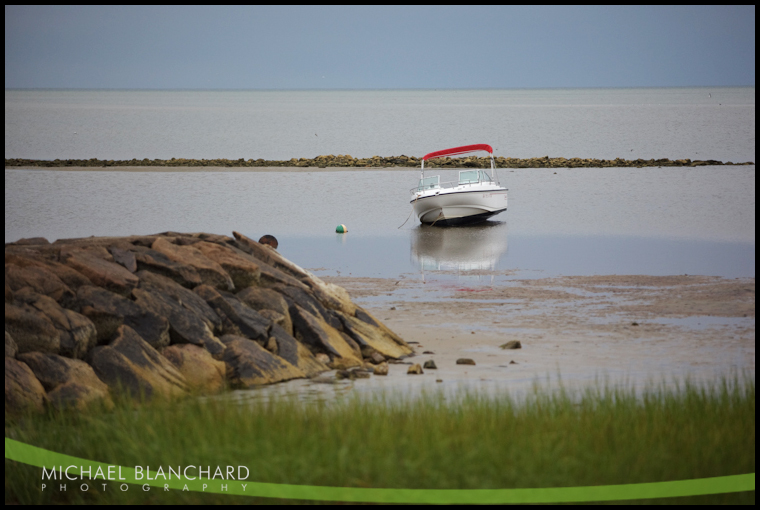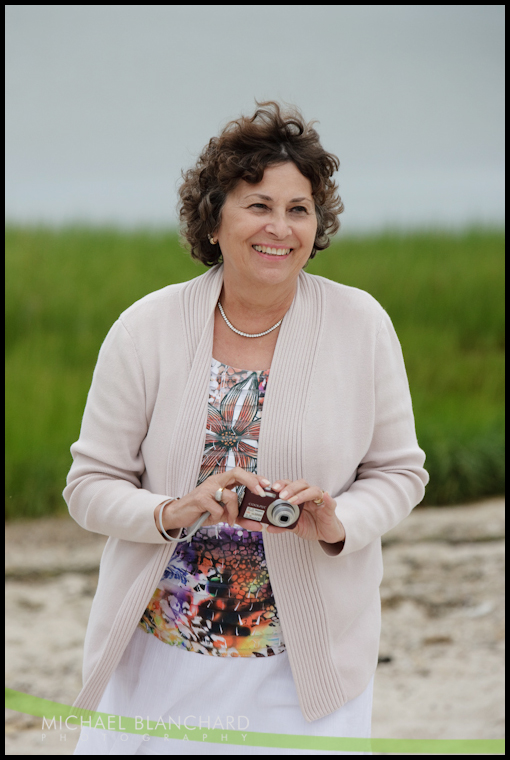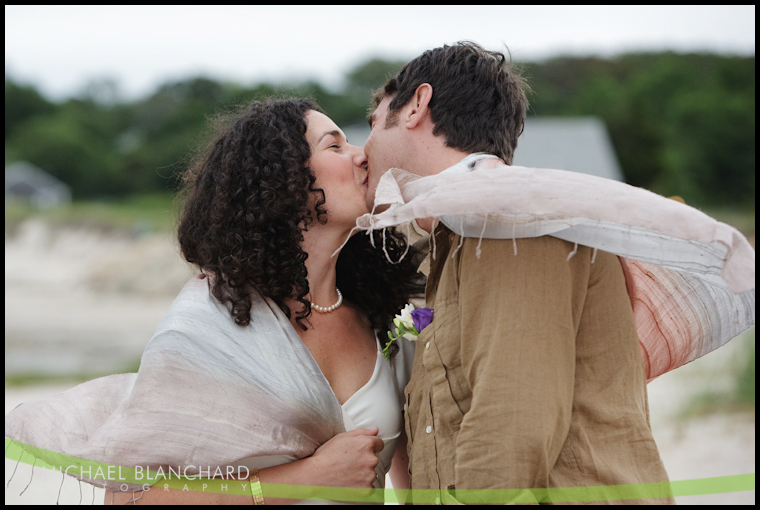 A great time for a stroll!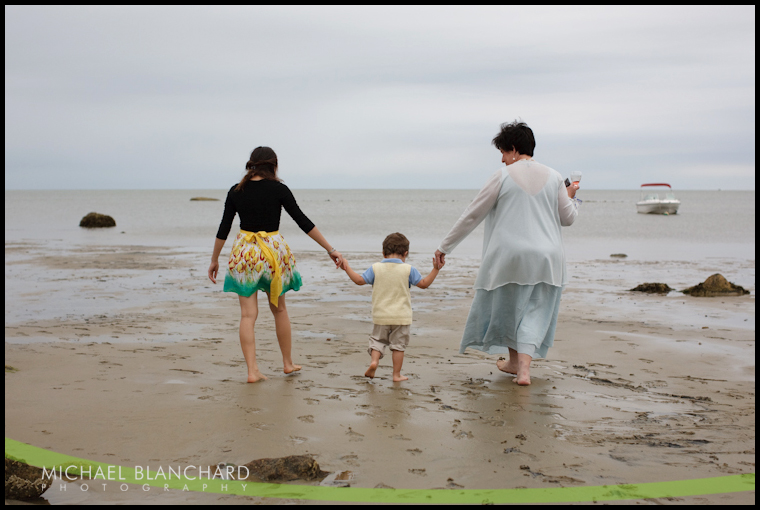 The couple and their guests poured sand into a vase in honor of those who couldn't be with them.

At the end of the ceremony Sarah & Edo released the sand into the tall grass.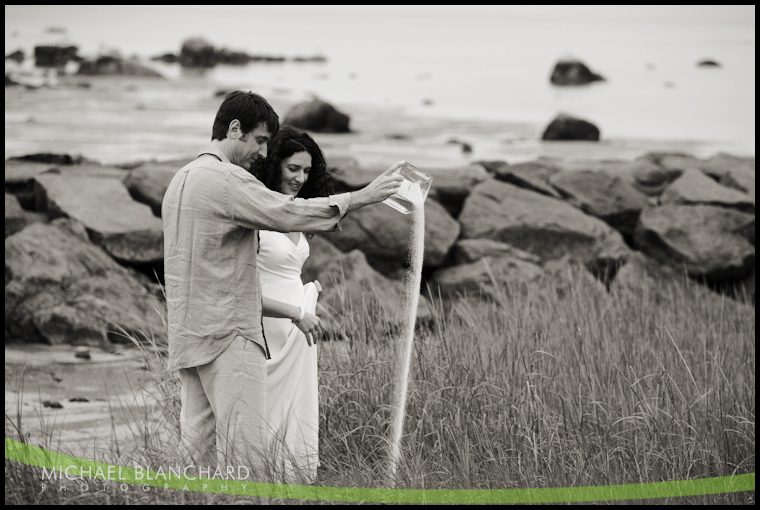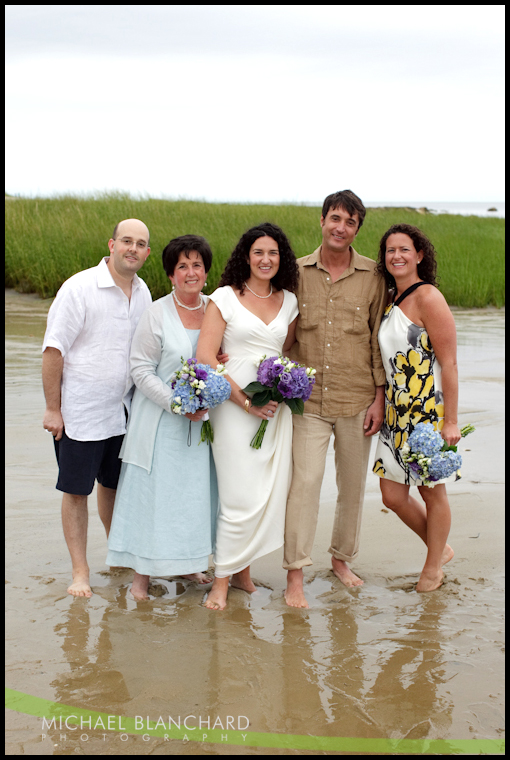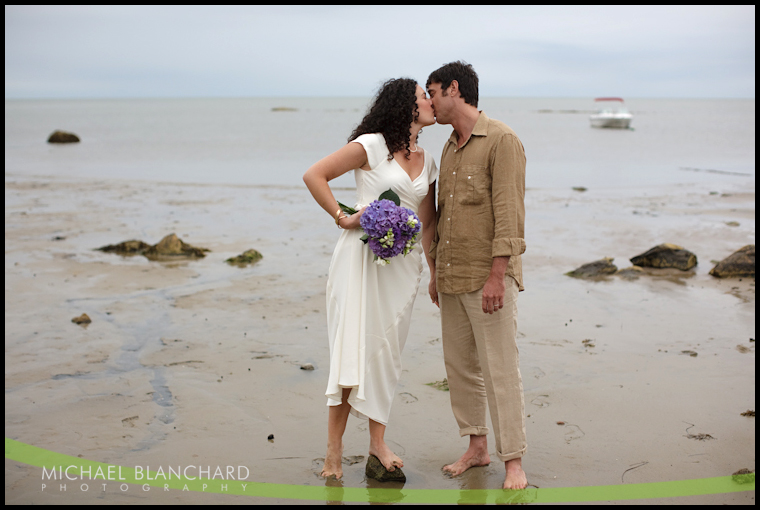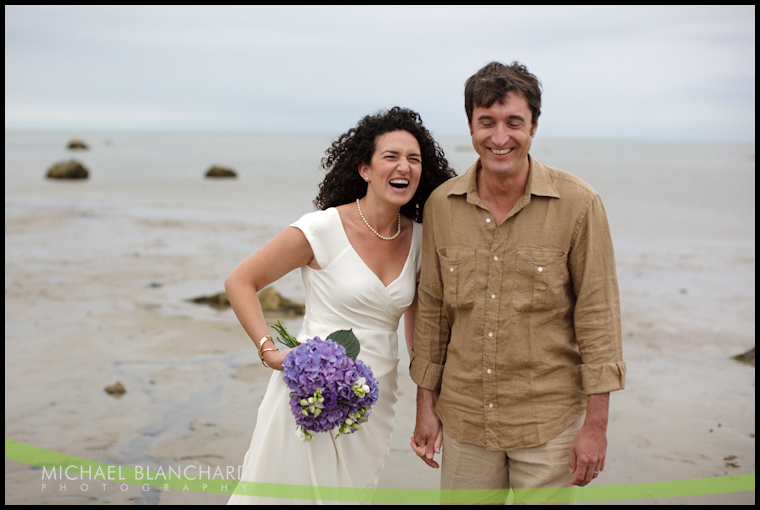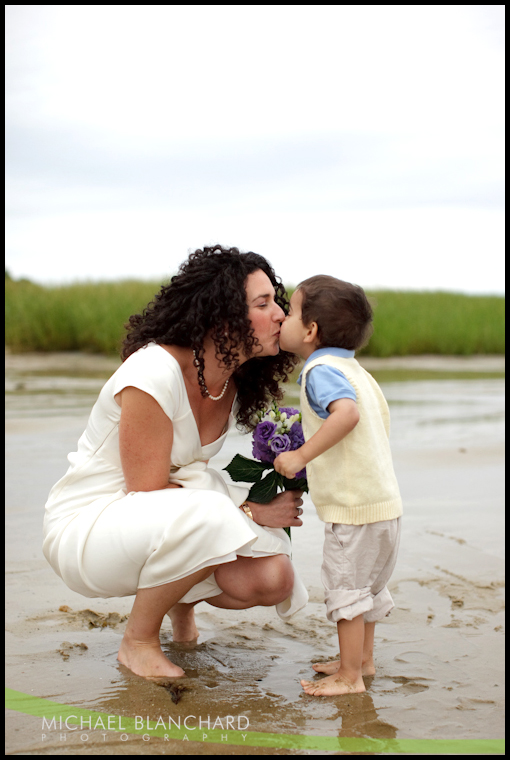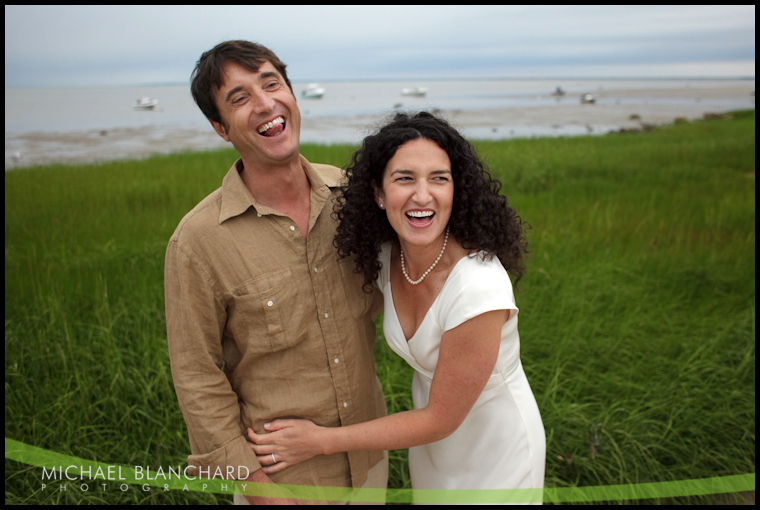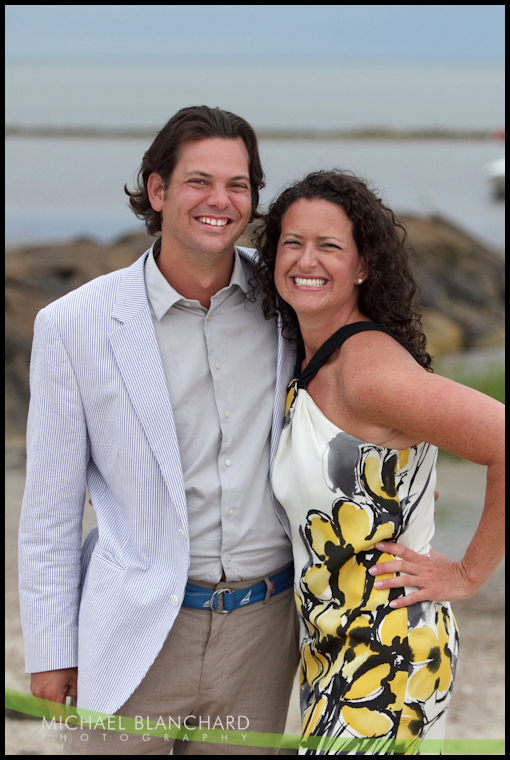 Click HERE to see a panoramic of this image!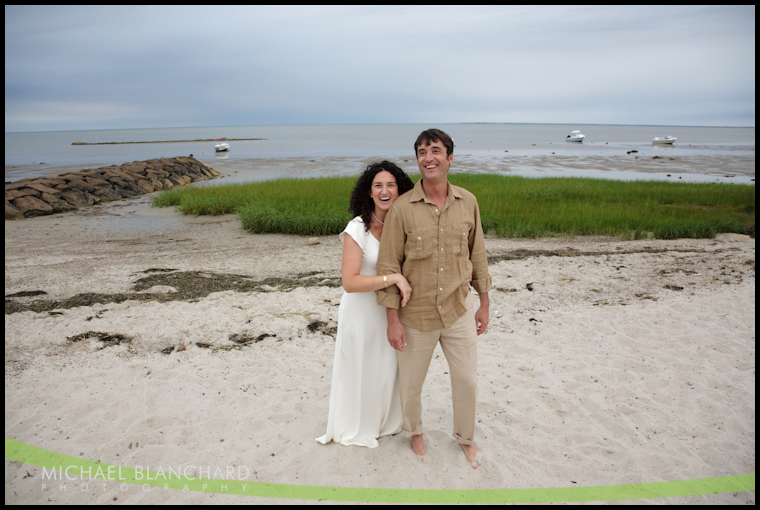 Most of the wedding party!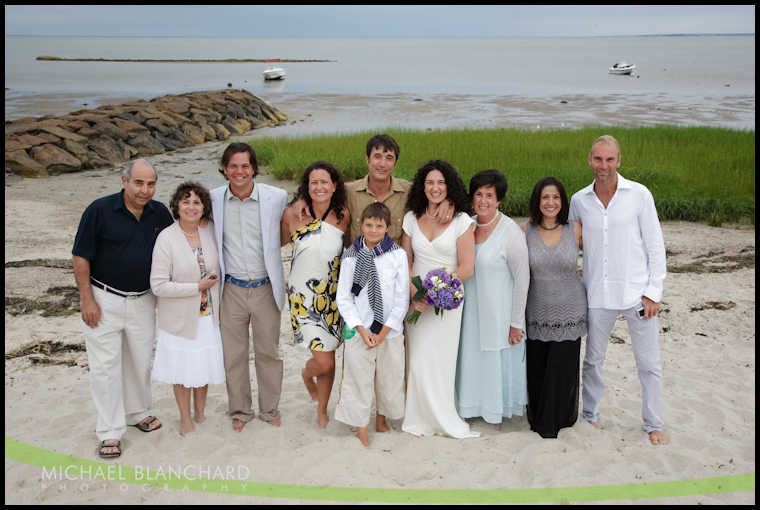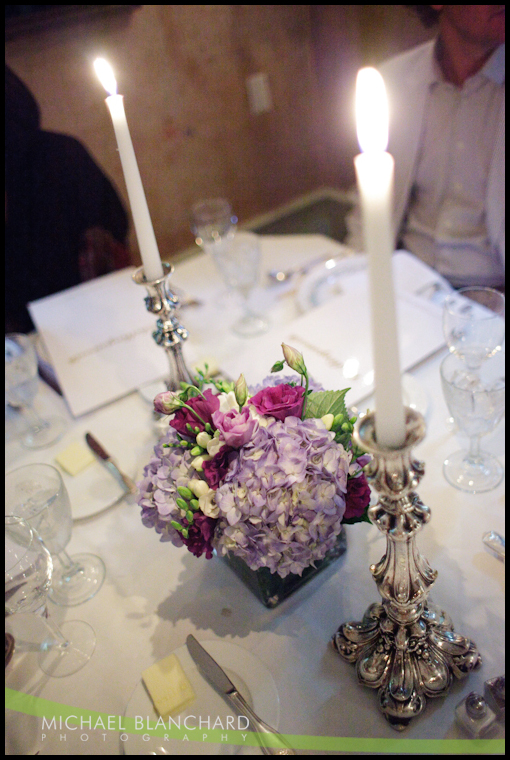 The dinner was held at a quaint restaurant in Brewster, called Chillingsworth.

Sarah and her mom were so kind to invite me to sit for dinner. Chillingsworth served one of the best meals I've ever had!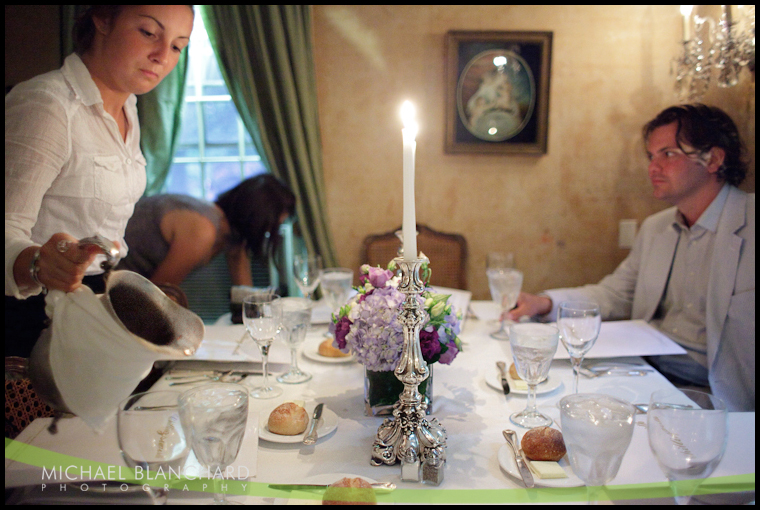 The "priest" after completing her duties.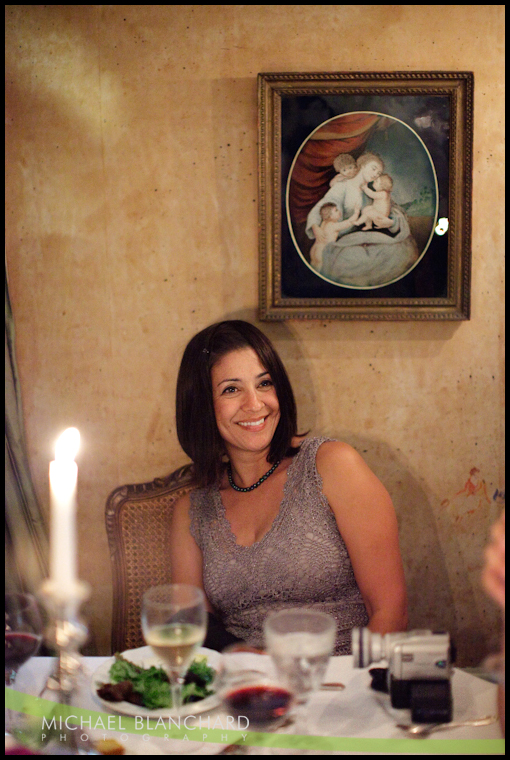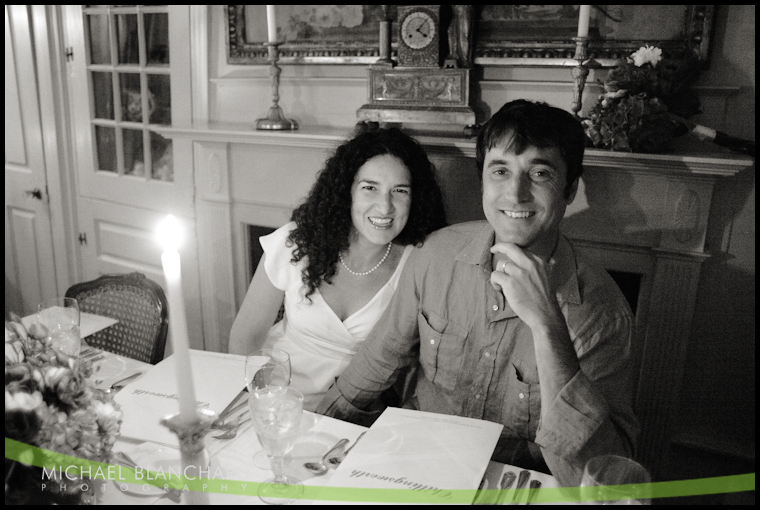 The adirondack chairs cake!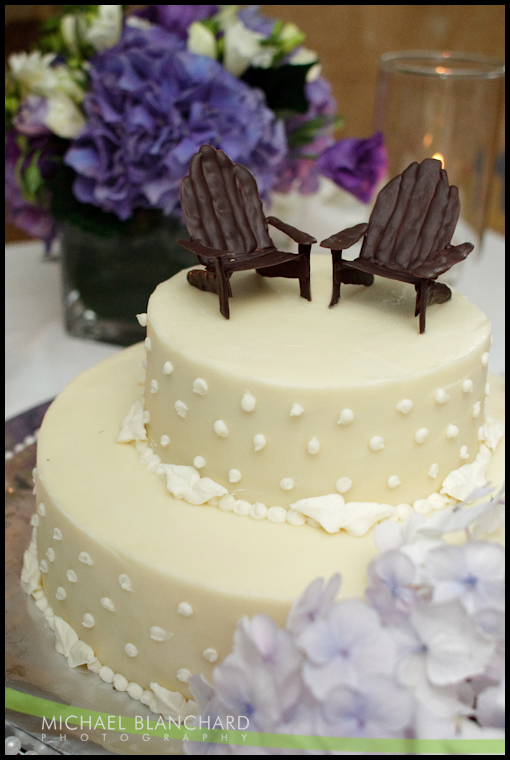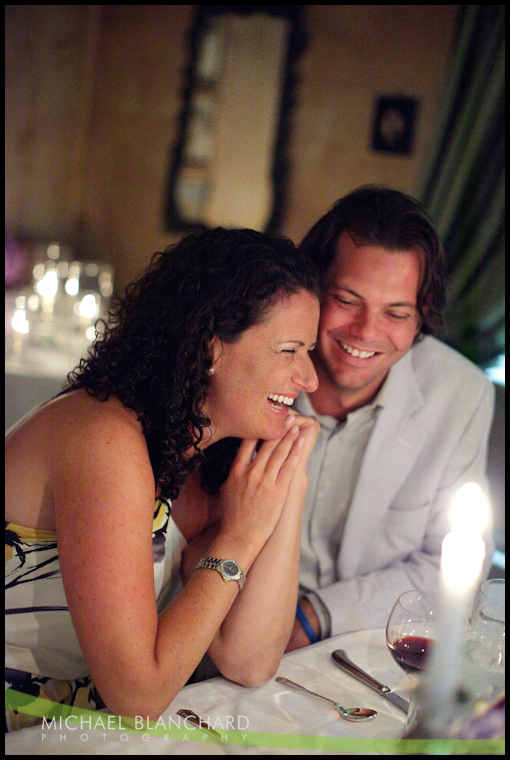 This room was one of the darkest I've ever worked in. Doesn't everything look so beautiful under candle light?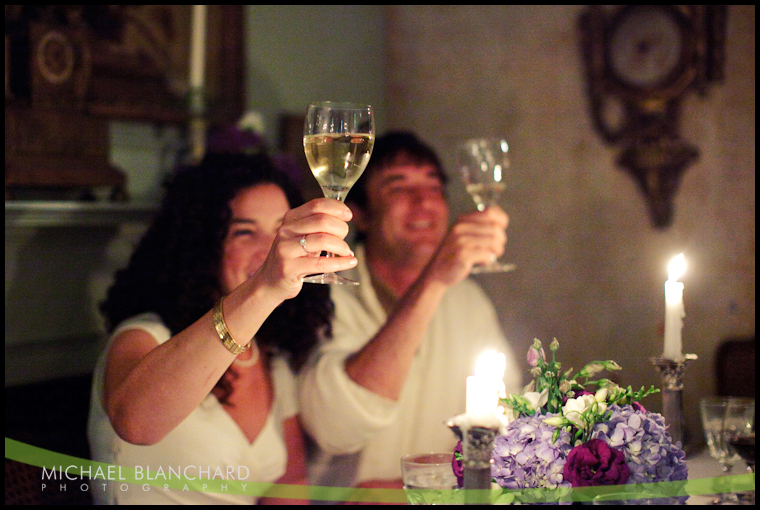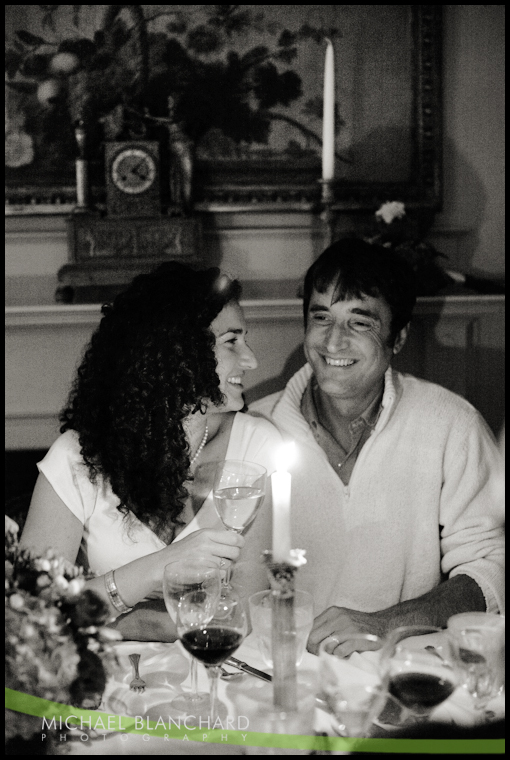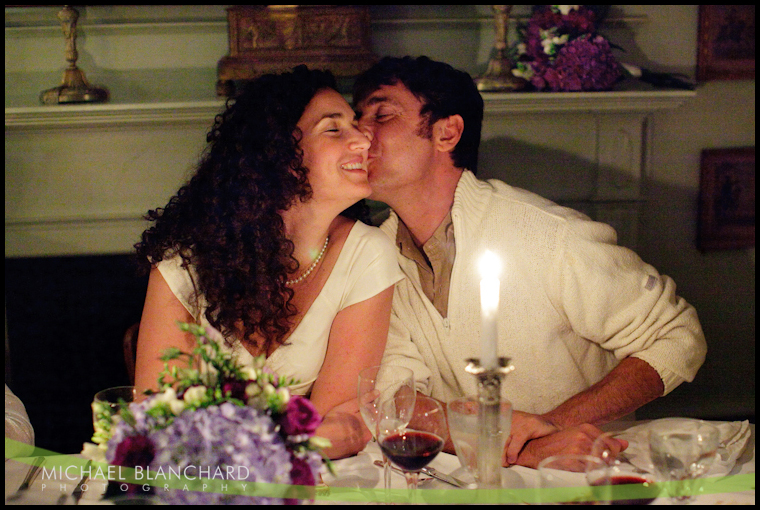 Congratulations to Sarah & Edo! Thank you for welcoming me into your family for a day!



February 4, 2009


It's hard not to like Kelly. She's just so easy going and relaxed... In-fact, Kelly shared a room with my sister and I in Mexico for Enza & Kevin's wedding just a few days before her own. That's how relaxed she is! Most brides would be freaking out over last minute details, but instead, Kelly was sipping frozen iced coffees and getting her tan on! Her wedding day was no different.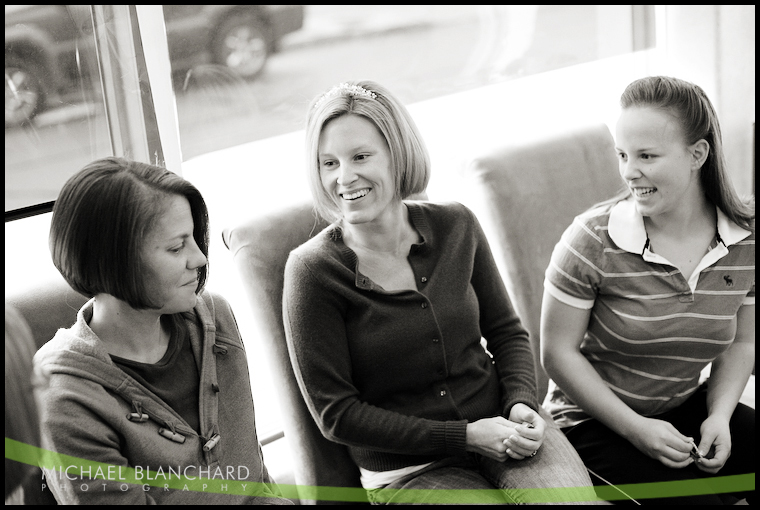 This is Kelly's friend Annie (who is going to kill me for posting this!)

Poodle cut, anyone? I don't know much about doing hair, but I thought this hair dresser's process was pretty funny...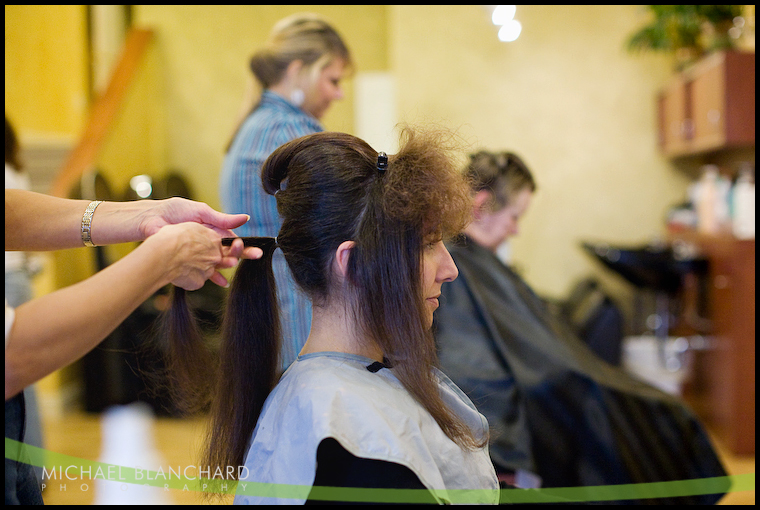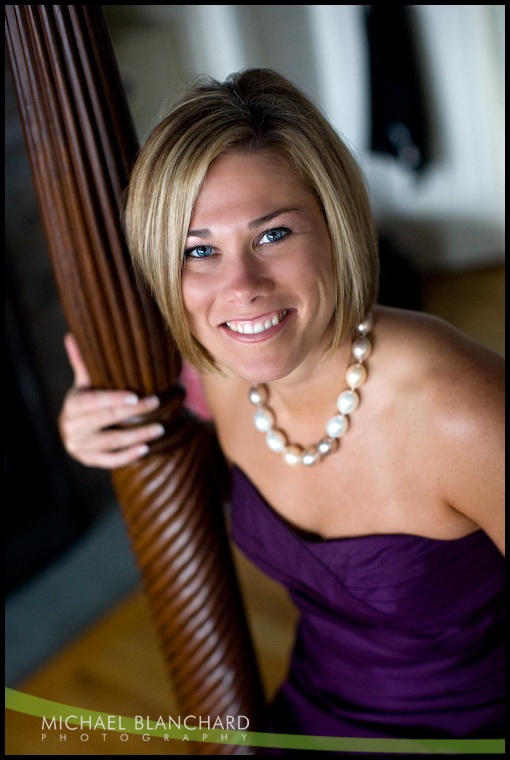 Look how happy Kelly was!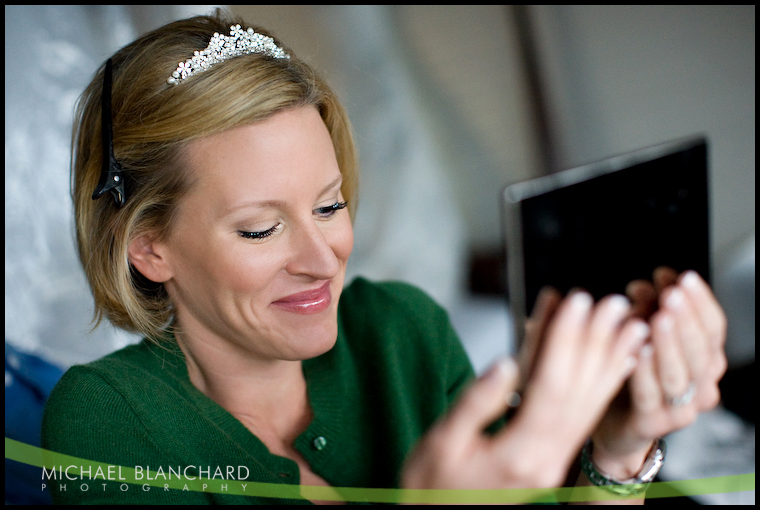 Kelly's cousin is a make-up artist.

She was using a sprayer to apply make-up. It made everyone's skin so even and beautiful in photos!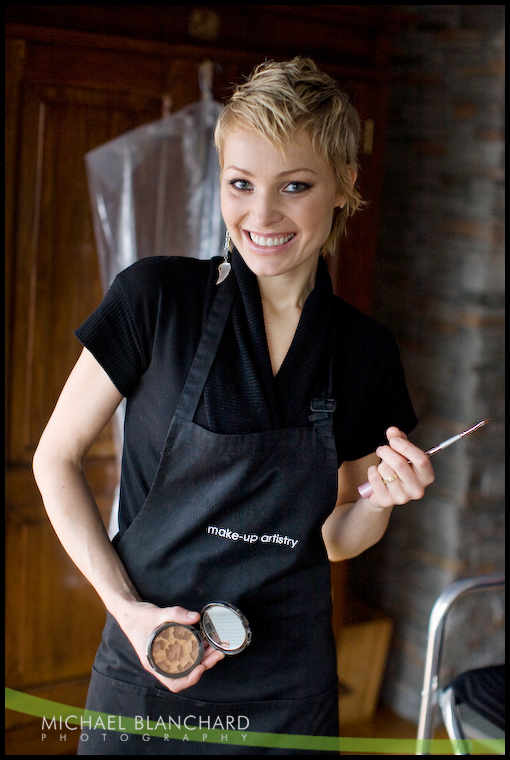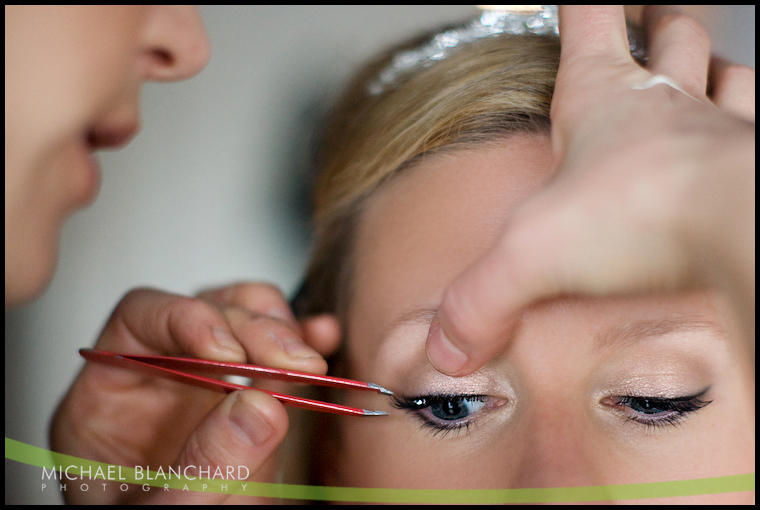 Bob's favorite shot!

Thanks again to my friend Bob Pattison for great assisting!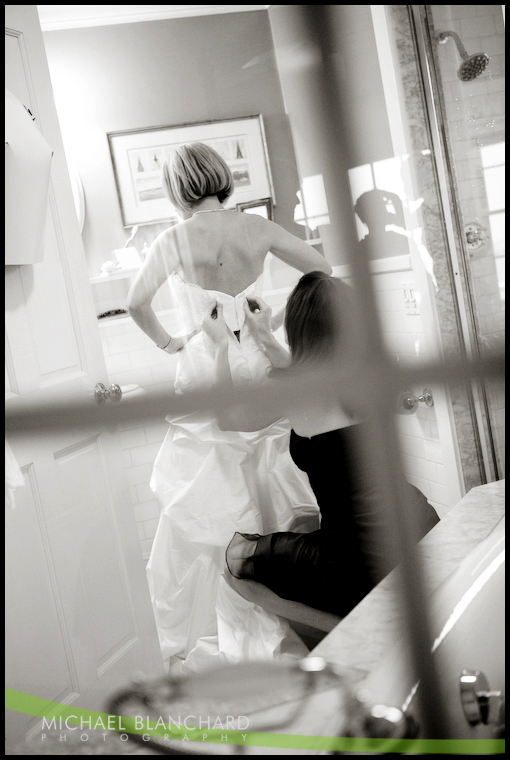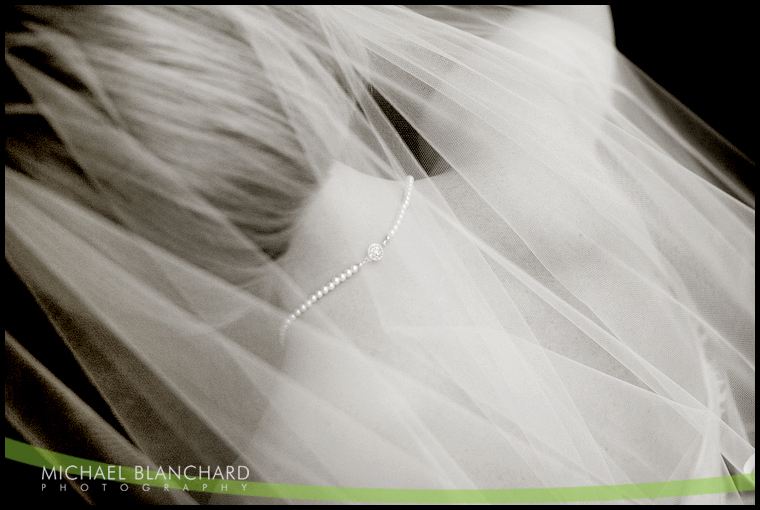 The morning rain and wind didn't stop Kelly from posing on the beach-side porch.

I love this photograph!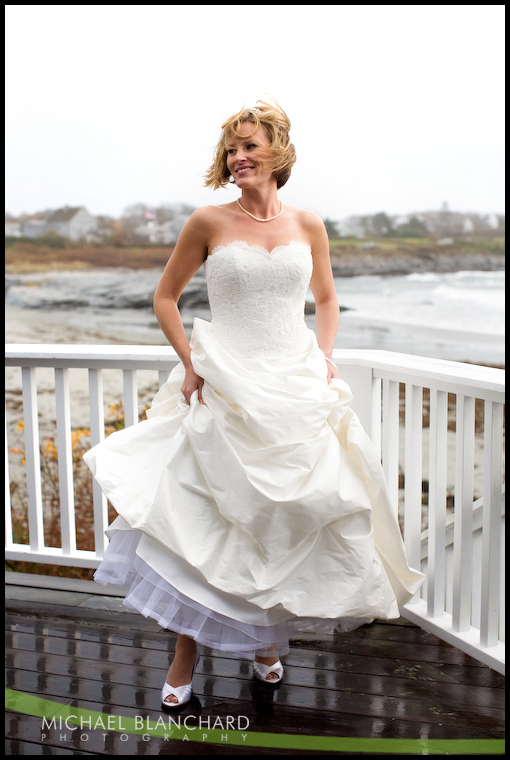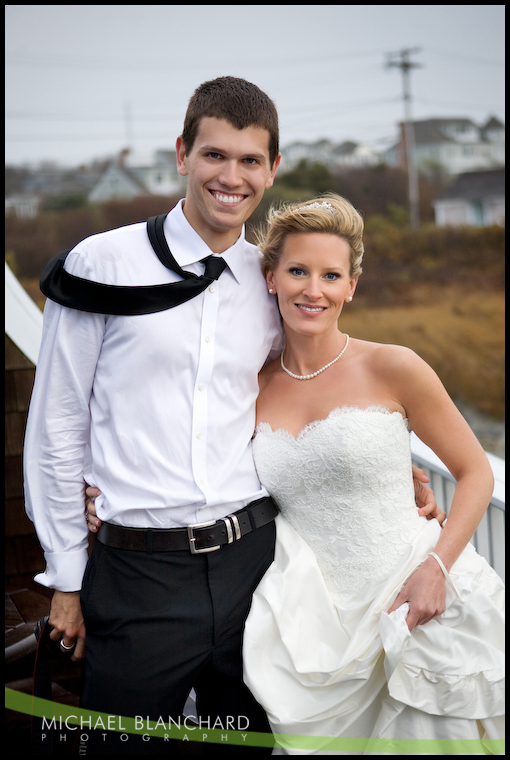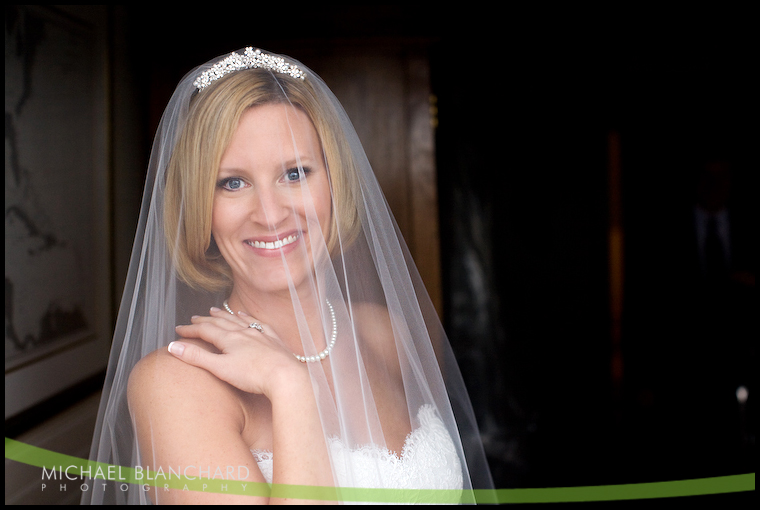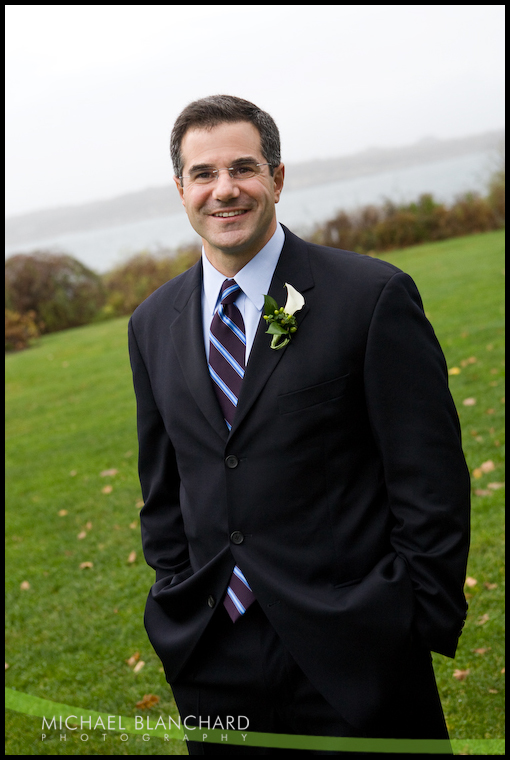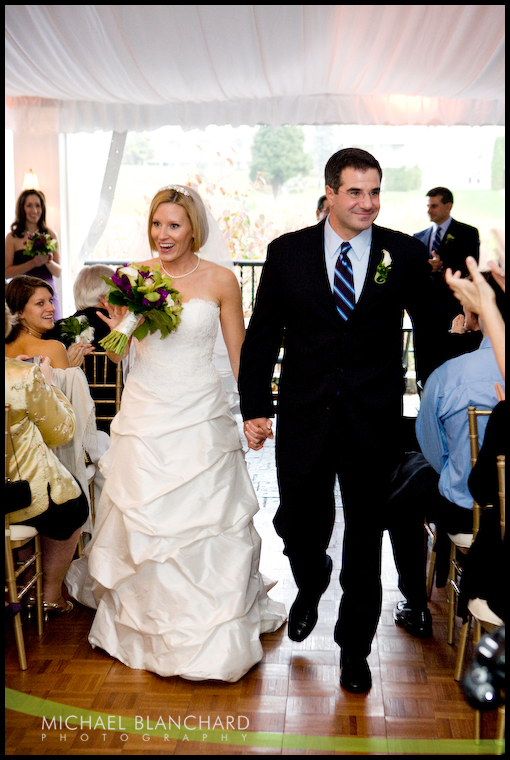 The bridal party.

Please take not of Annie's real hair-do (second from right).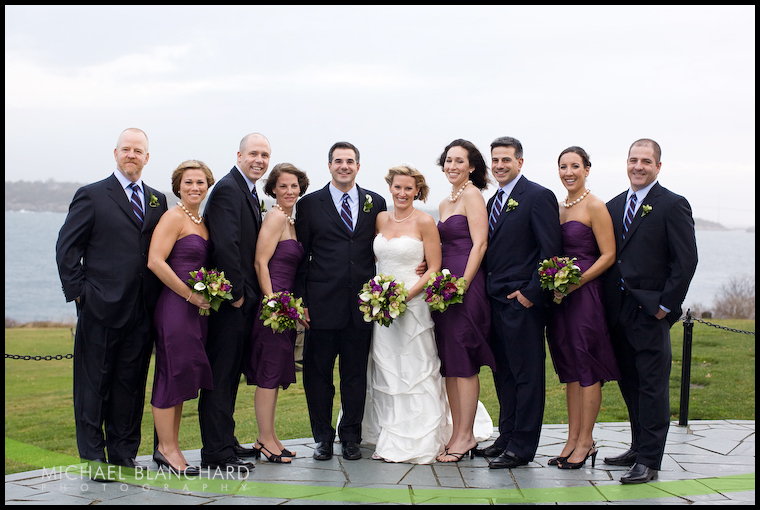 This one's for the fireplace!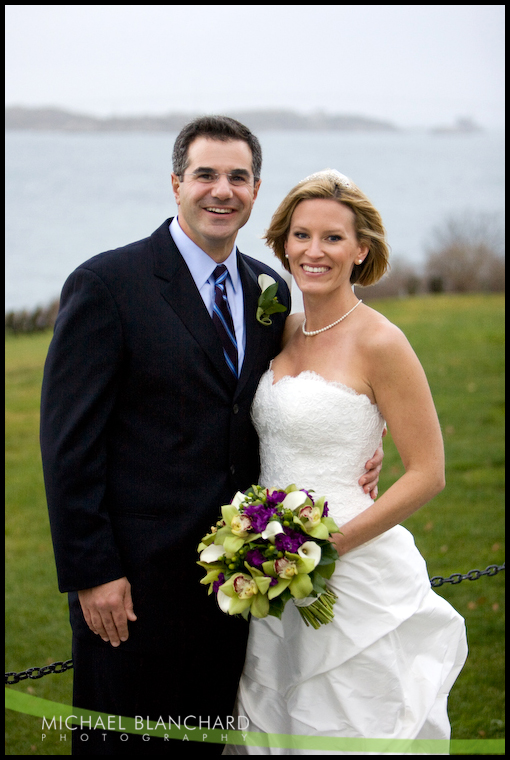 This one's for the hallway!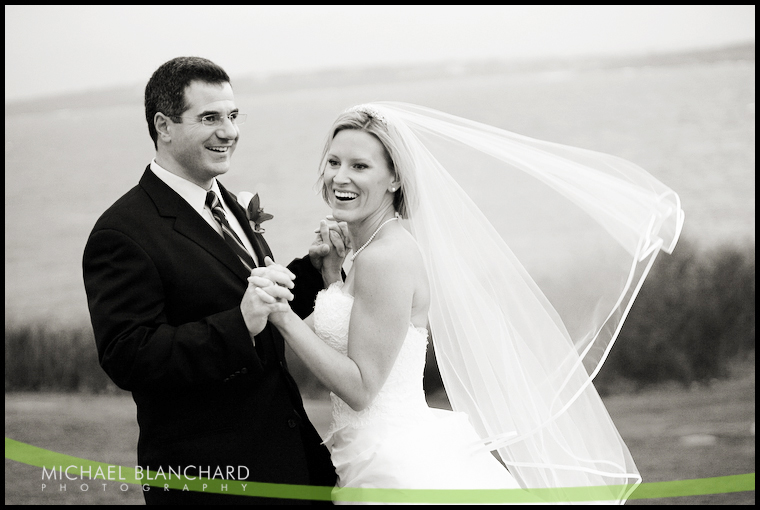 This one's for the bedroom!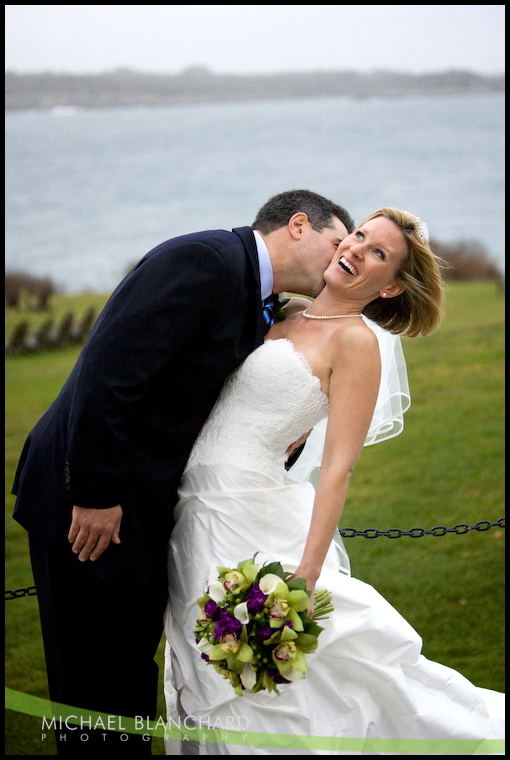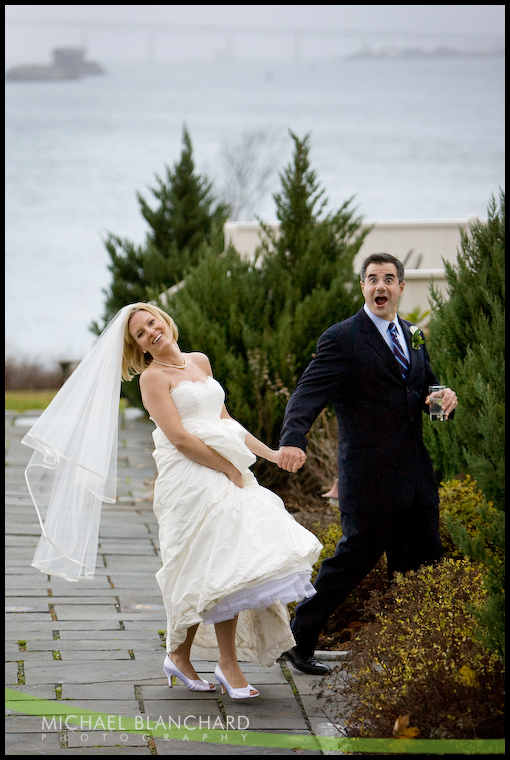 Castle Hill had the nicest tent set-up that I've ever seen.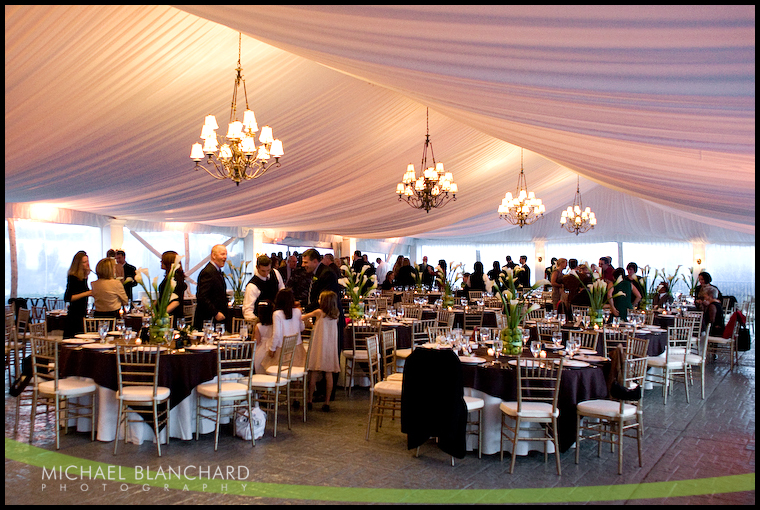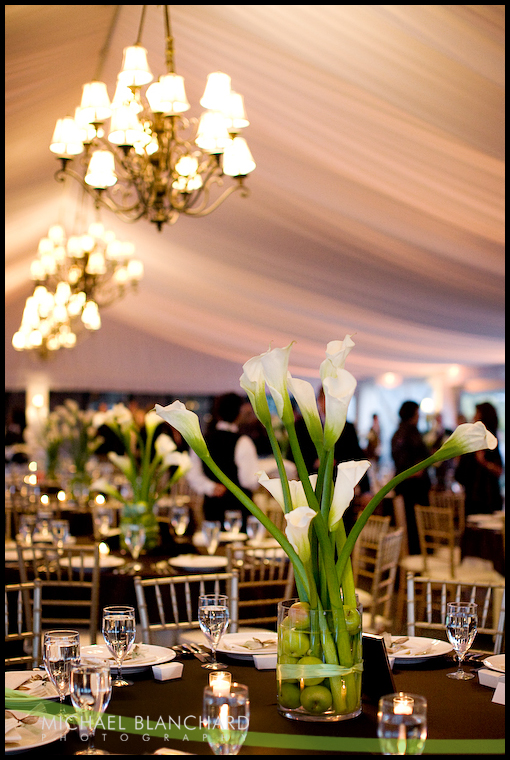 Bob's favorite - Whoopie pies!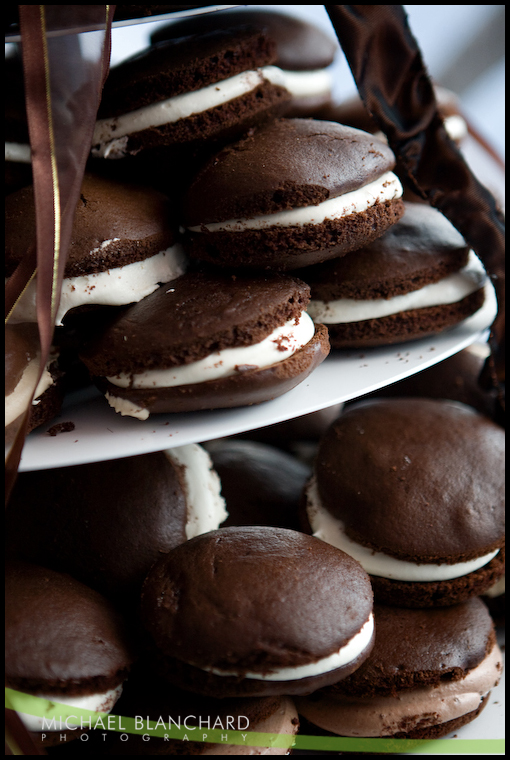 These kids danced up a storm!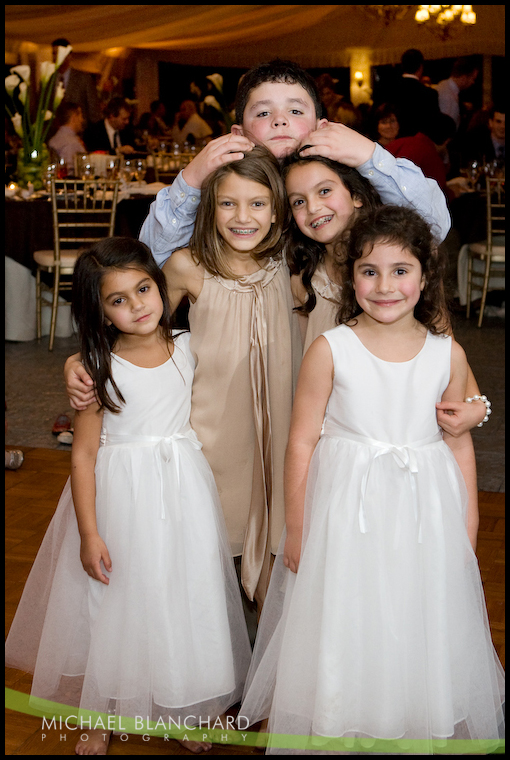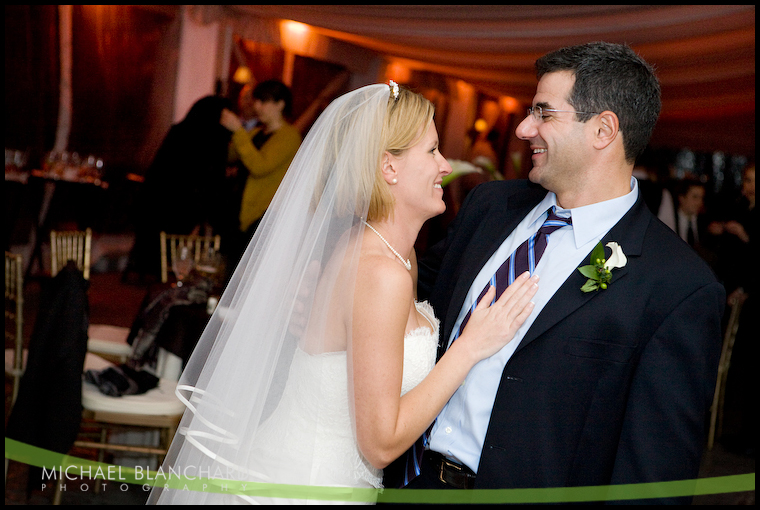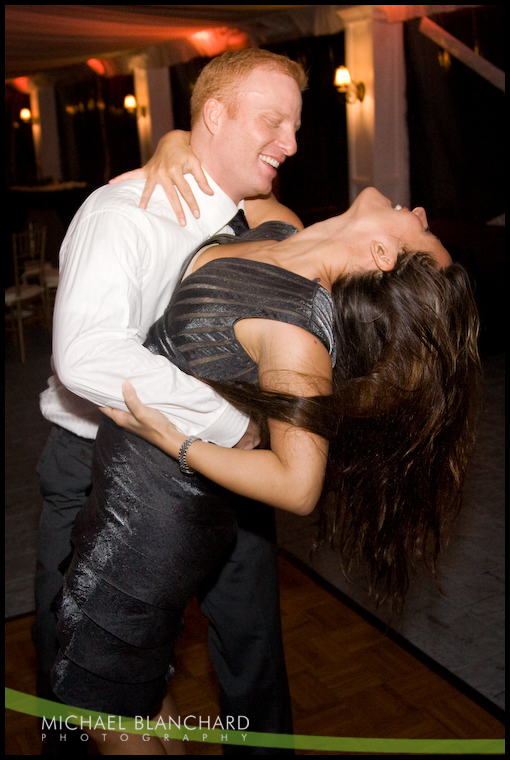 No guests left this wedding with an empty stomach!

Biggie's famous Sausages were available at the door as the party ended. Best idea ever? YUM!!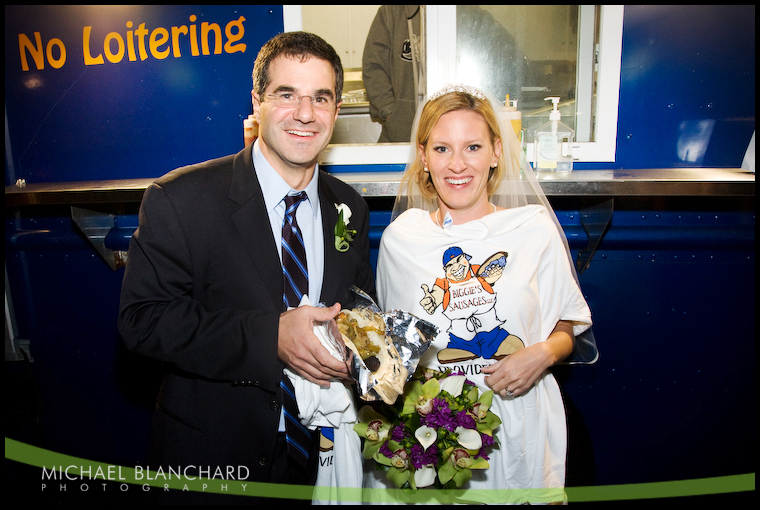 Thanks so much for bringing us to Newport! -- LOVE YOU GUYS!!!



October 31, 2008


If you have ever worked at a family restaurant before, chances are you probably made a few friends at work. Prior to their professional careers, Kelly and Bryan both waited tables at the infamous Stockyard Steak House in Brighton. Best friends ever since, Kelly and Bryan tied the knot earlier this month in front of their family, friends, and even a few fellow Stockyard alumn!

Bryan gave this card and necklace to Kelly on the morning of their wedding.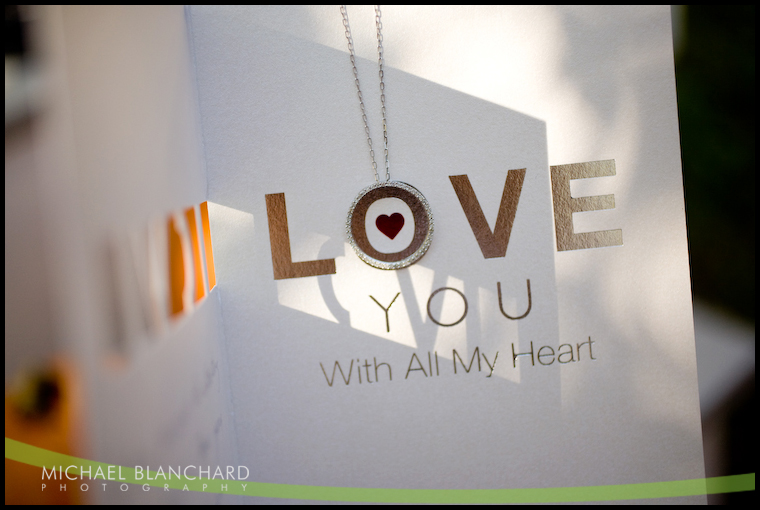 Check out this room at Kelly's parents house! Cool paint job huh?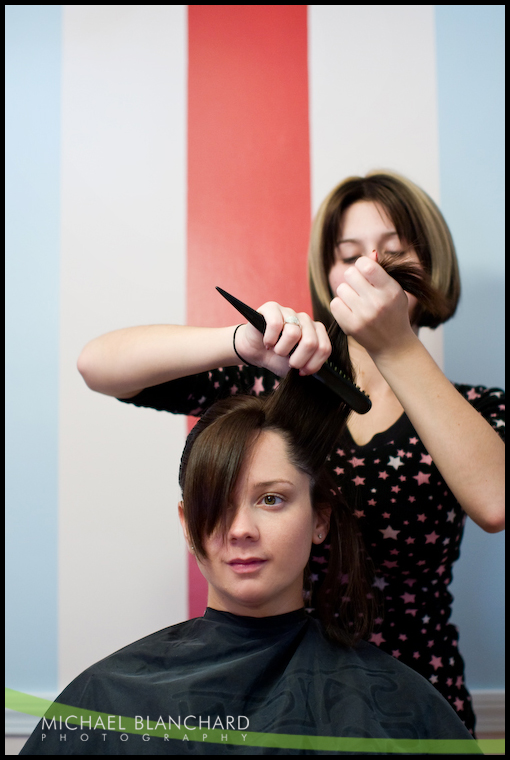 Kelly's makeup provided by her beauty-extraordinaire cousin.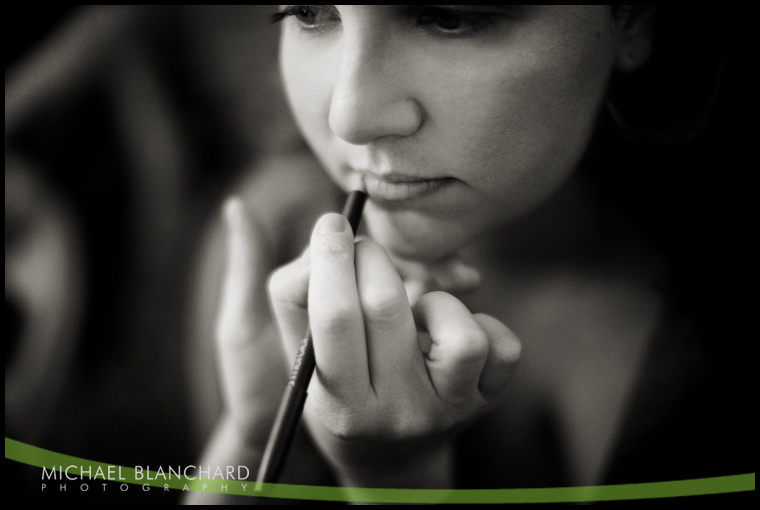 Amanda chose to do her own though!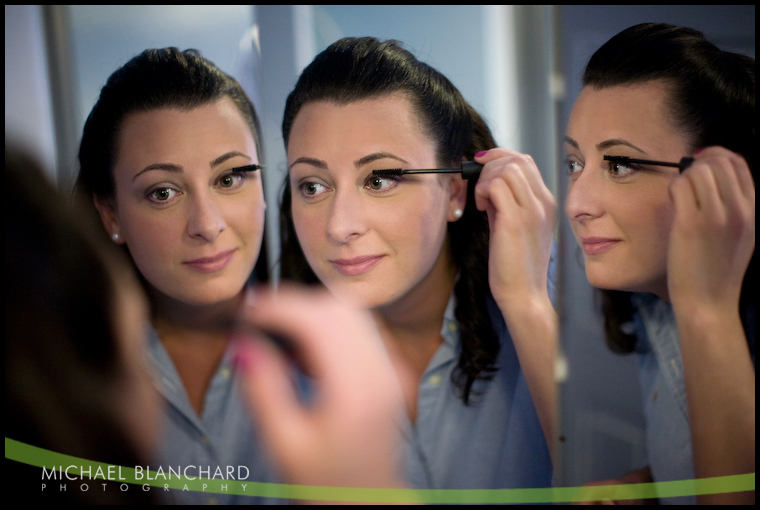 I love this shot of Kelly right before she left the house!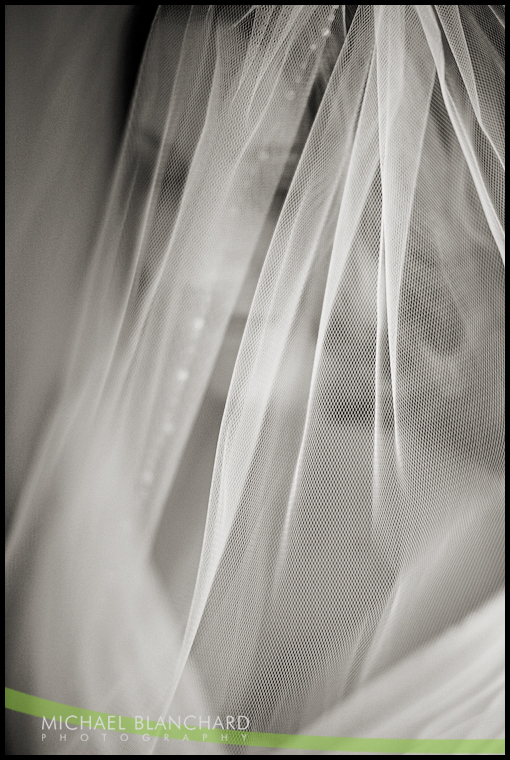 Amanda and Sandy.

FYI - I met Amanda and Sandy from working at Cabot's! Sandy and Kelly are sisters. Amanda was Kelly's maid of honor.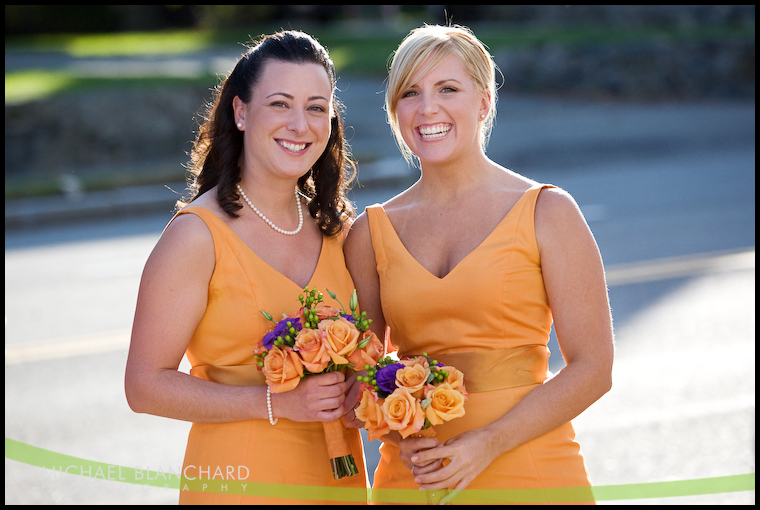 This is Bryan just before the ceremony began.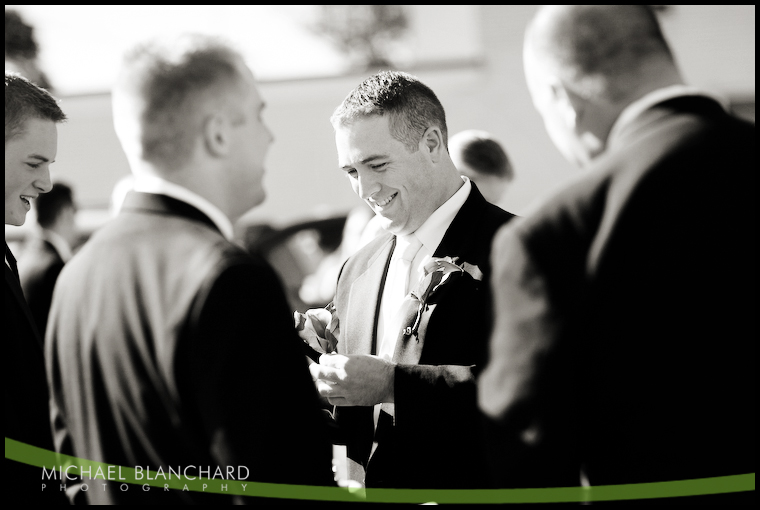 Kelly and her dad, waiting for their cue to call!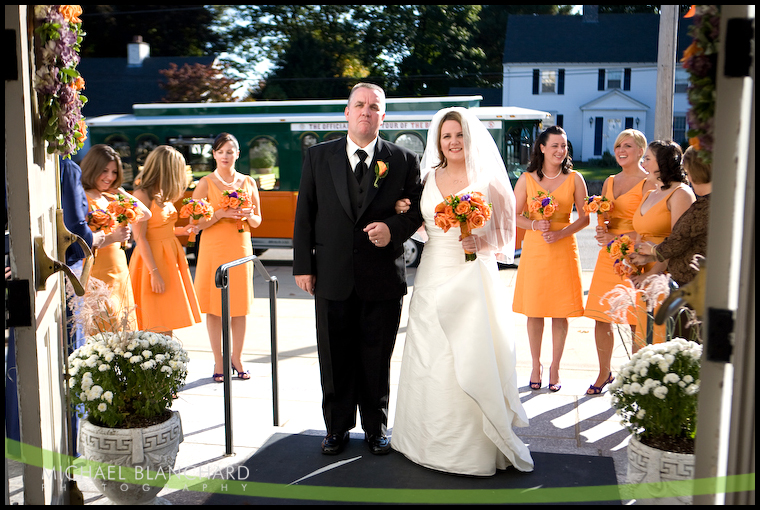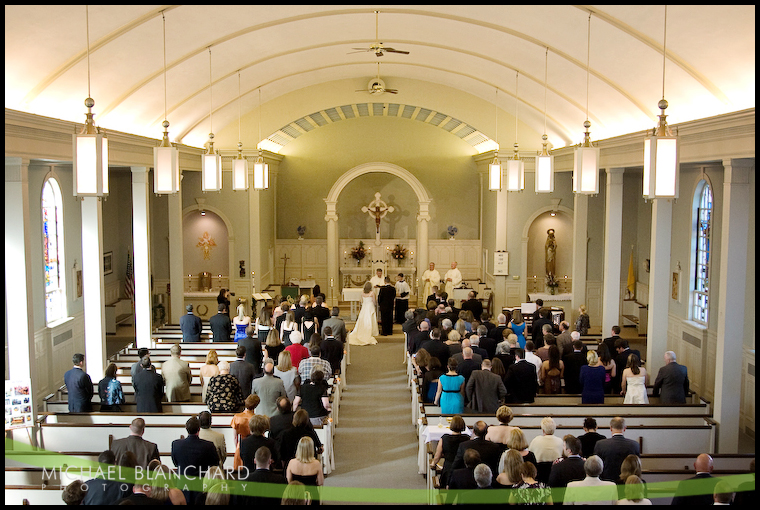 The pastor who married Kelly and Bryan also happens to be Kelly's uncle!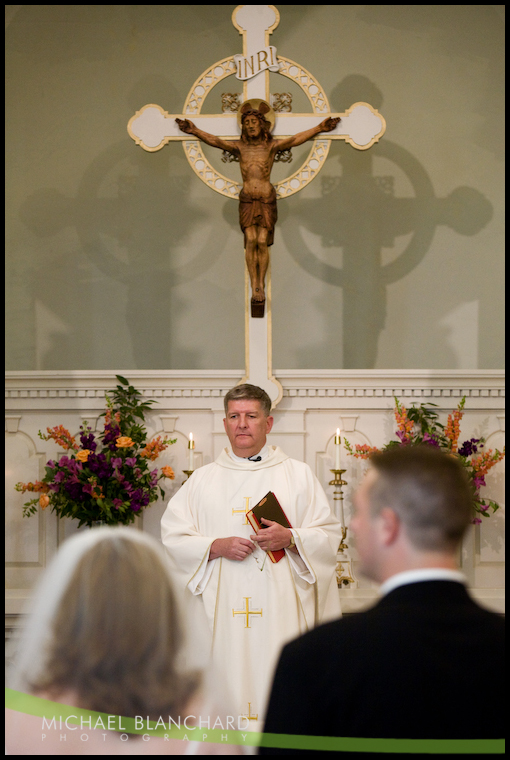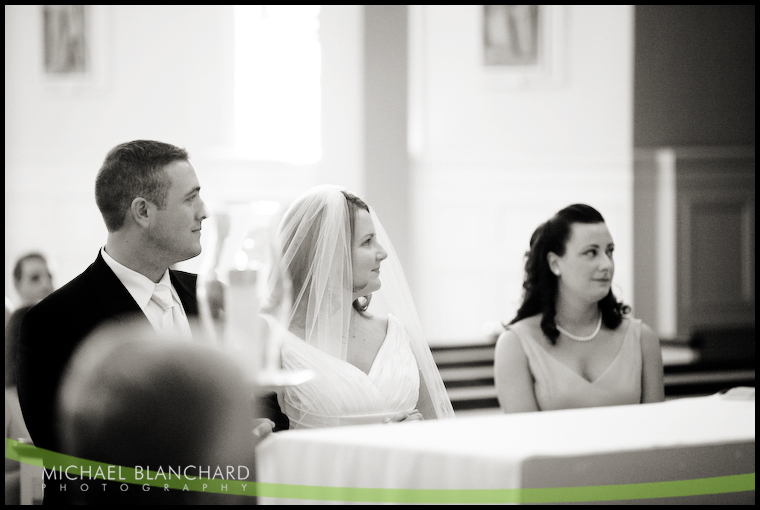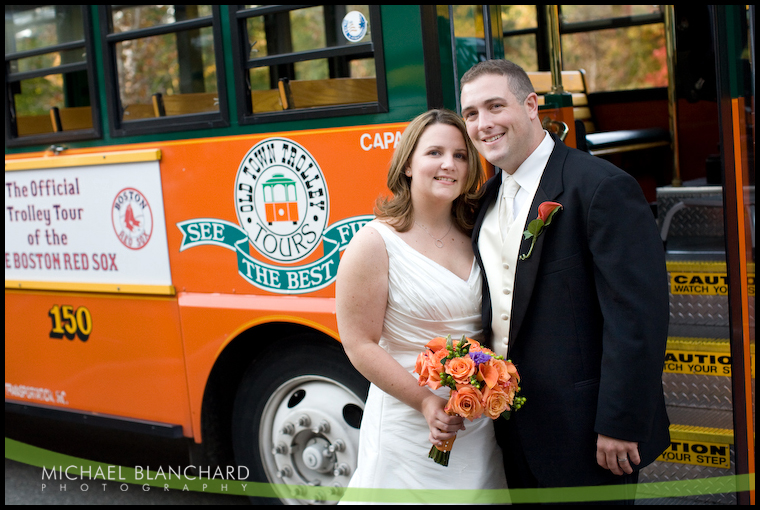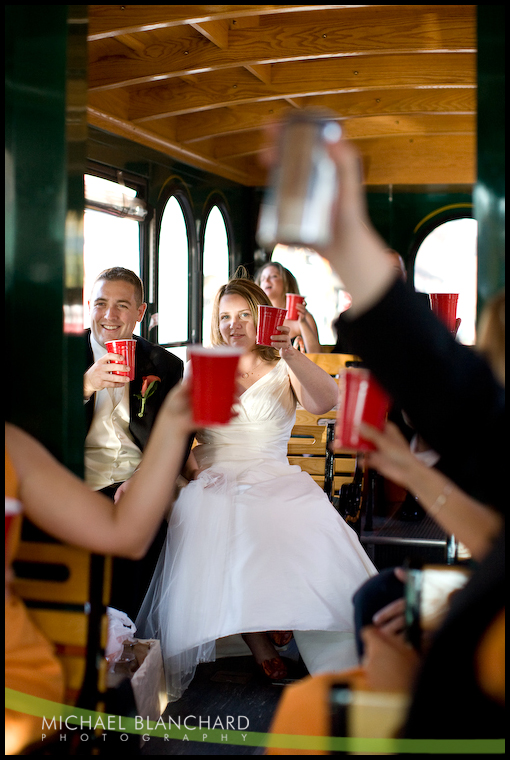 Sandy's dad looking relaxed.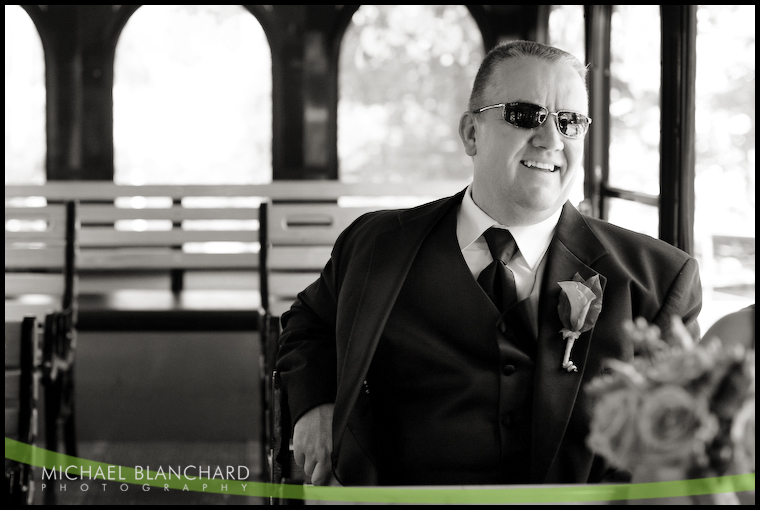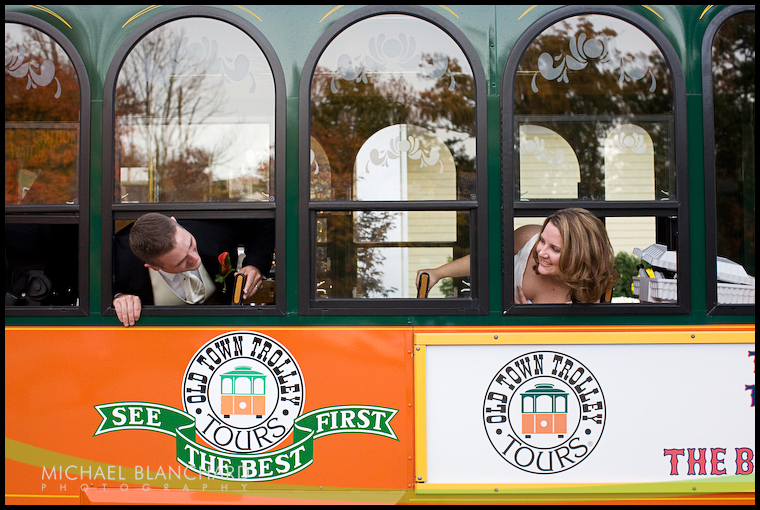 I love the tall trees and the orange dresses together!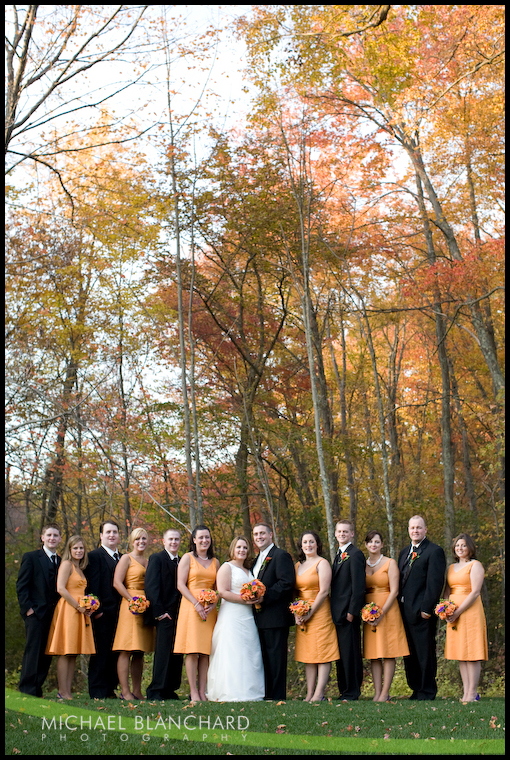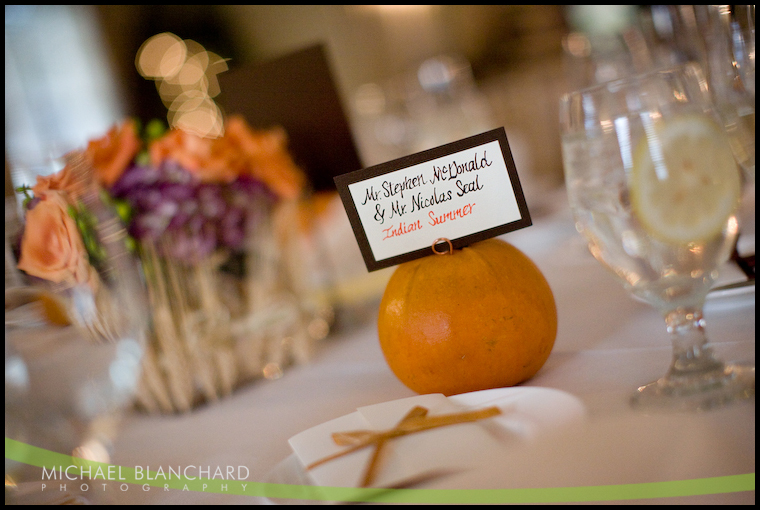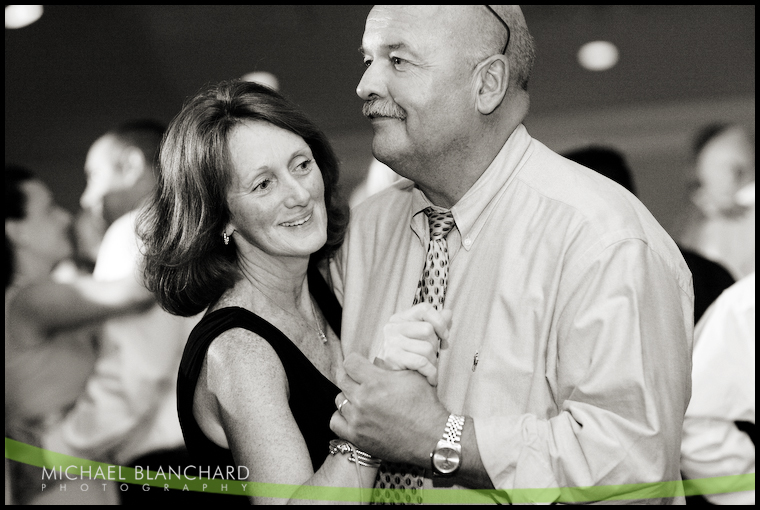 The band let Kelly's brother Mark play the drums for a few minutes...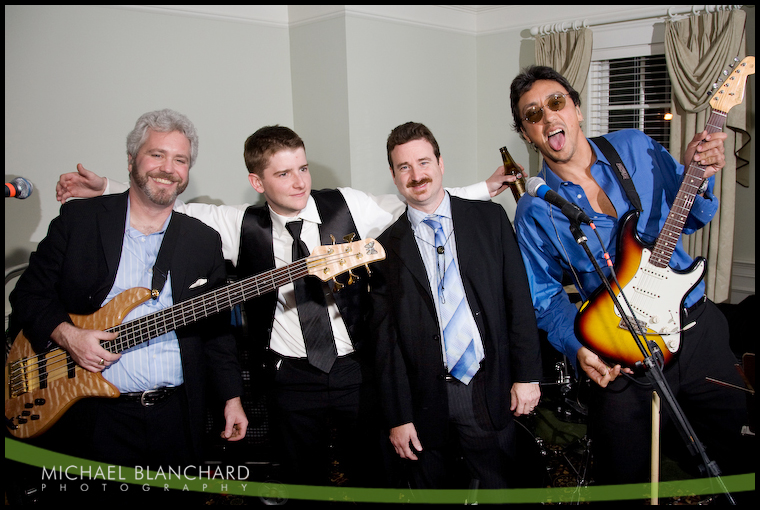 Mark scored himself some major points in doing so!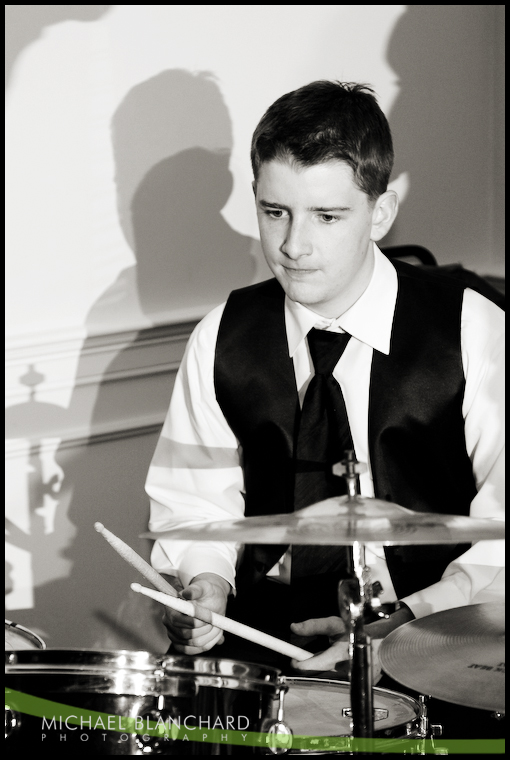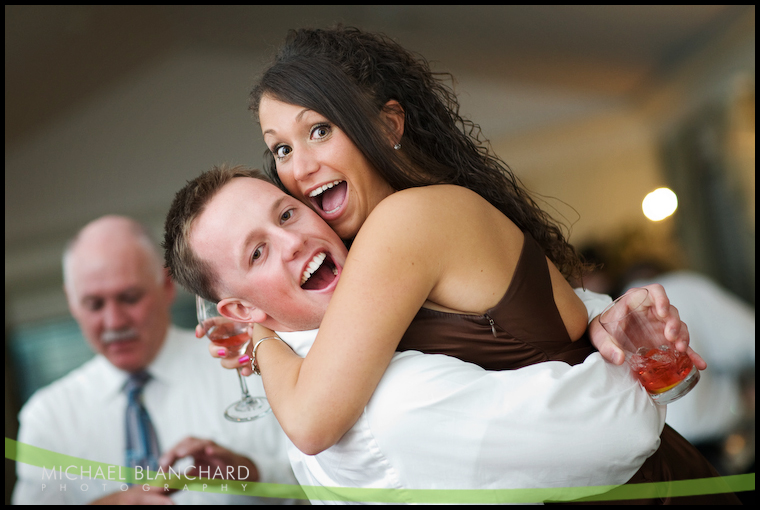 Look how much fun they were having dancing to the band!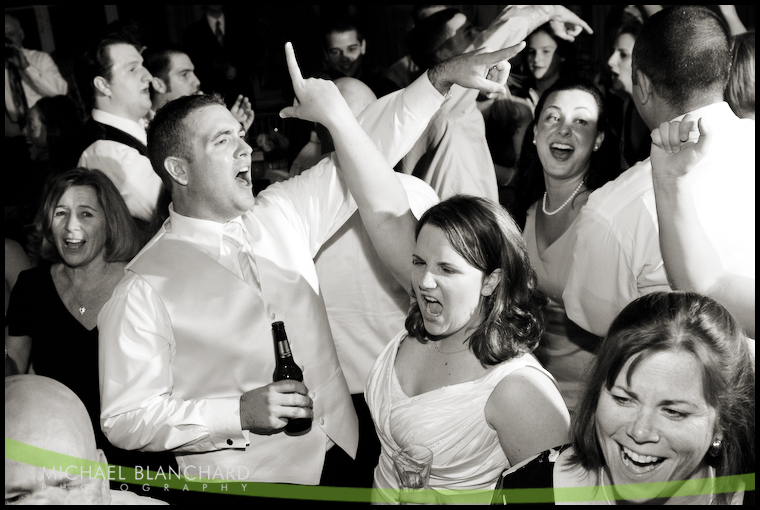 Wally seems to spout up everywhere, don't you think?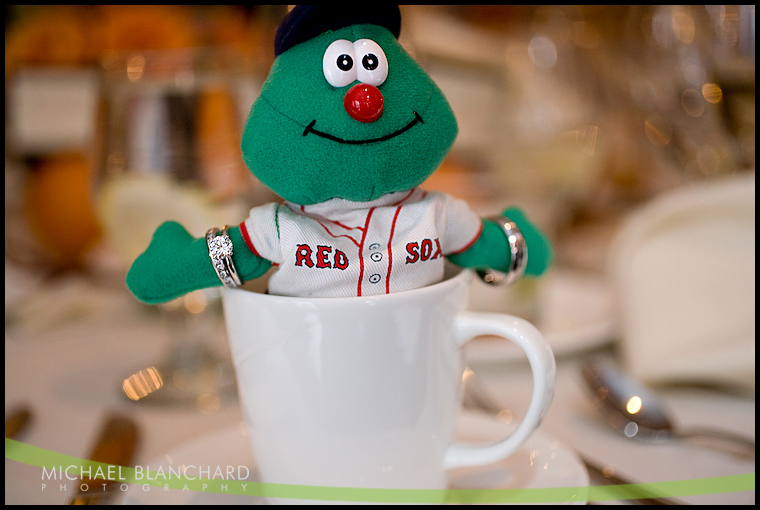 Thanks so much to Kelly and Bryan for having me at your wedding!



August 4, 2008


You won't meet better people then Cara & Shaun... They are so kind, genuine and just plain FUN! The fact that their wedding was on July Fourth was very fitting, partly because they are members of the United States Army, and also because they like to PARTY!

When I walked into Cara's house I immediately noticed these dolls on the dining table. Soon after I took this picture, Cara began to play with them. It was as if she was 7 years old again, playing dress up and dreaming of one day finding her prince charming.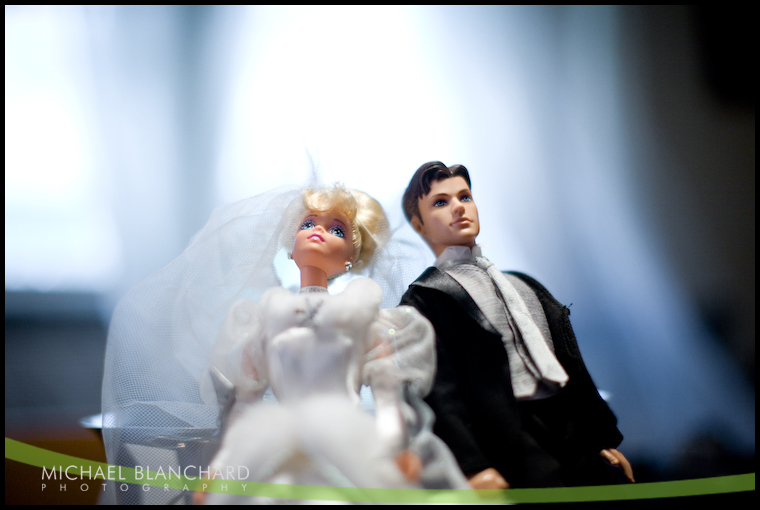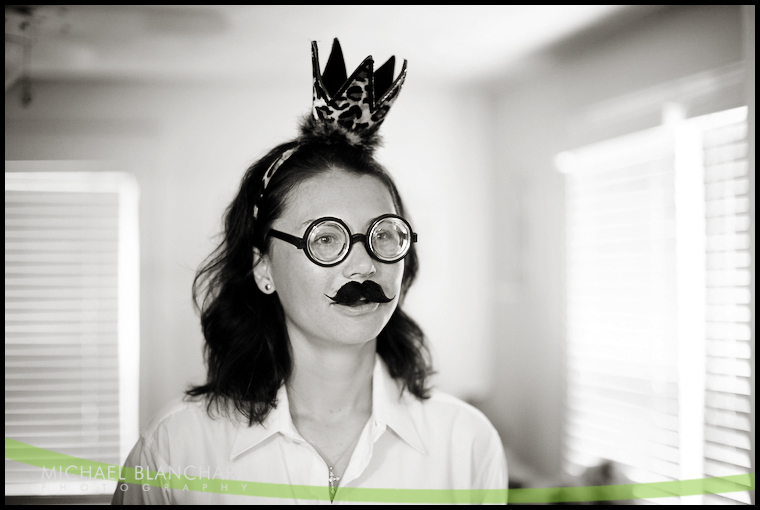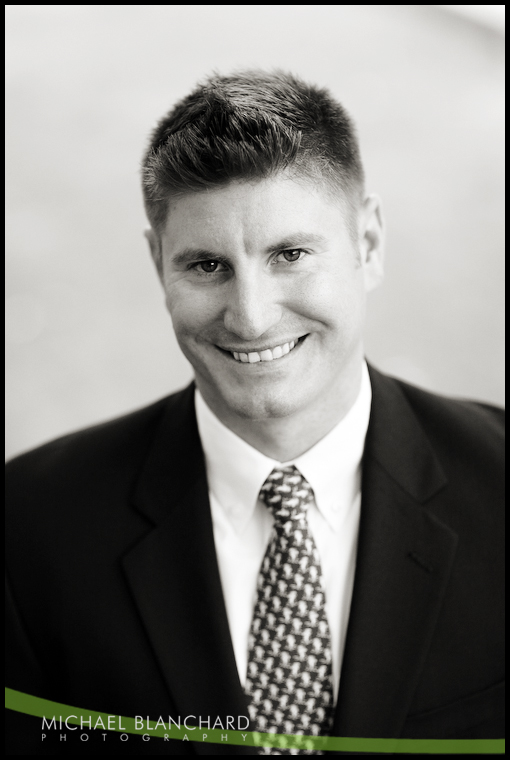 Cara is actually VERY beautiful!

Cameron Diaz has NOTHING on you!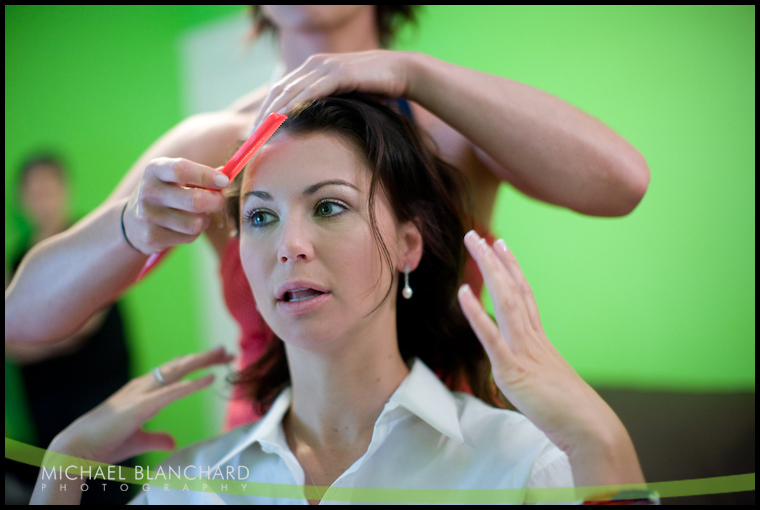 Check out her brides maid's salon! She converted a room in her house into a fully functional shoppe, perfect for Cara's big day!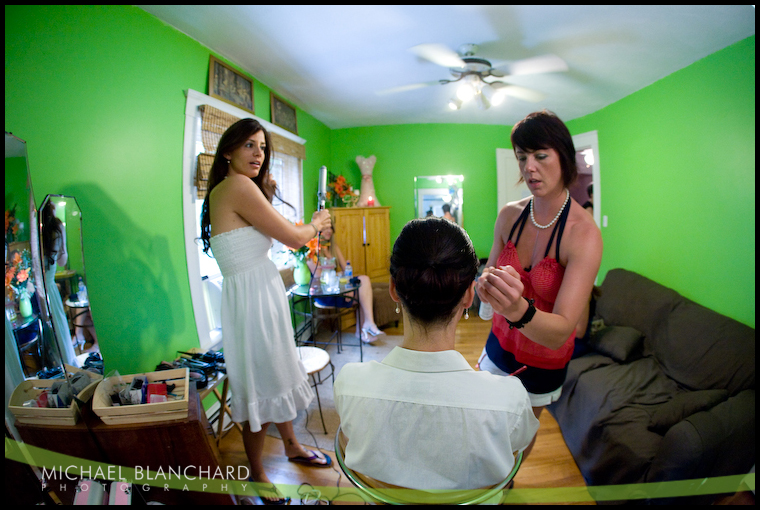 Enza lending a hand or two.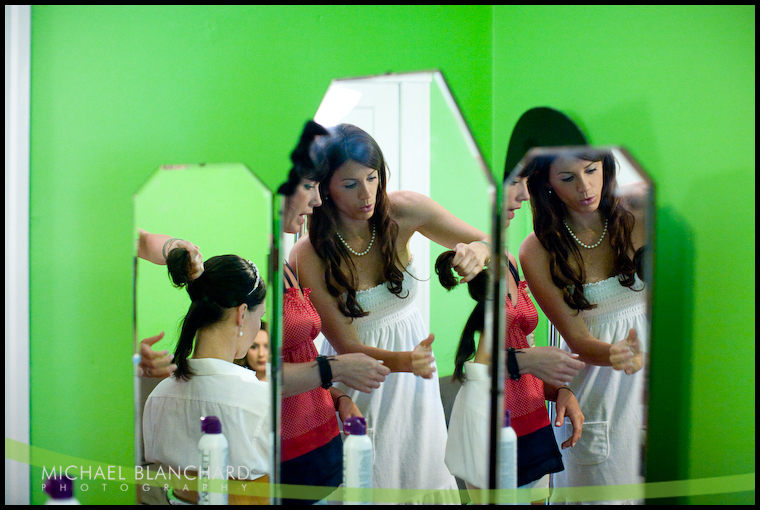 The guys being tough with their cigars!

Photo courtesy of my talented assistant Tony Yu.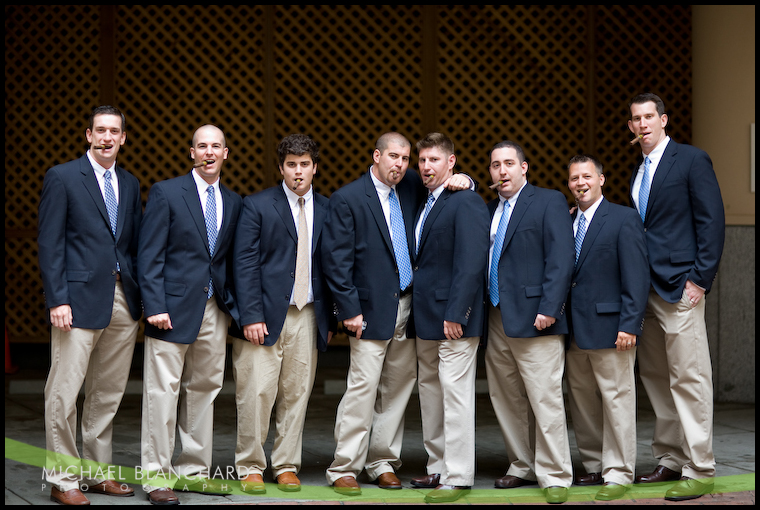 How gorgeous is she? I mean really.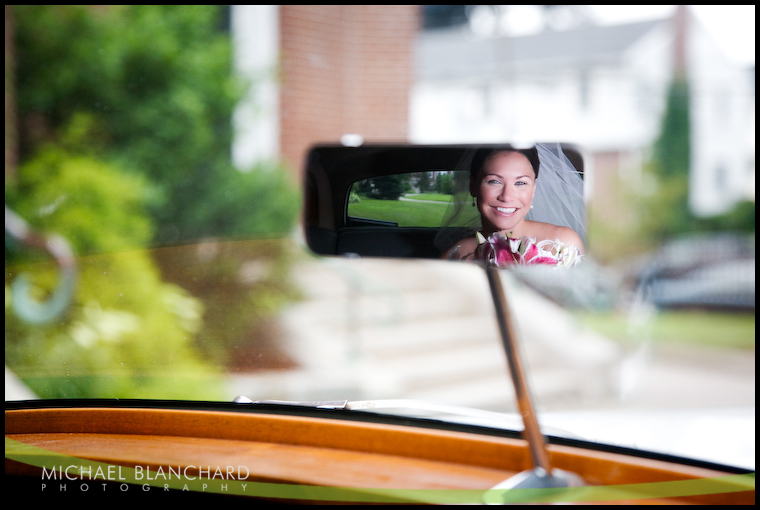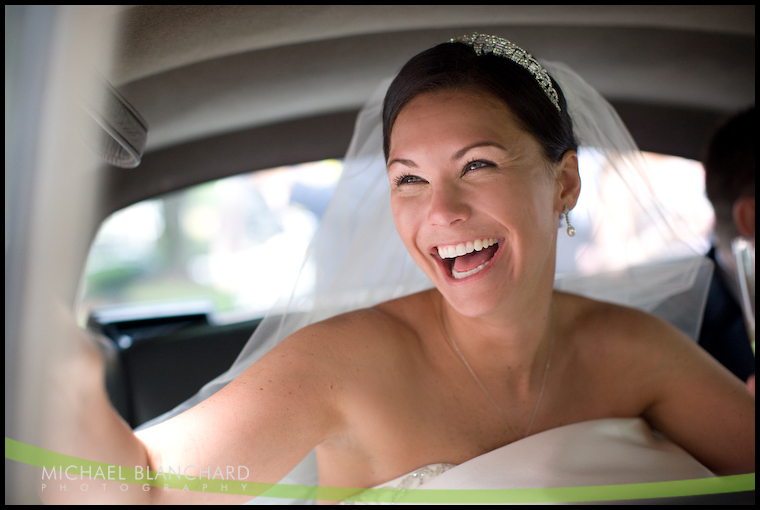 I was so happy to find out that Cara & Shaun were being married at my church - Our Lady's. It is so grand and beautiful!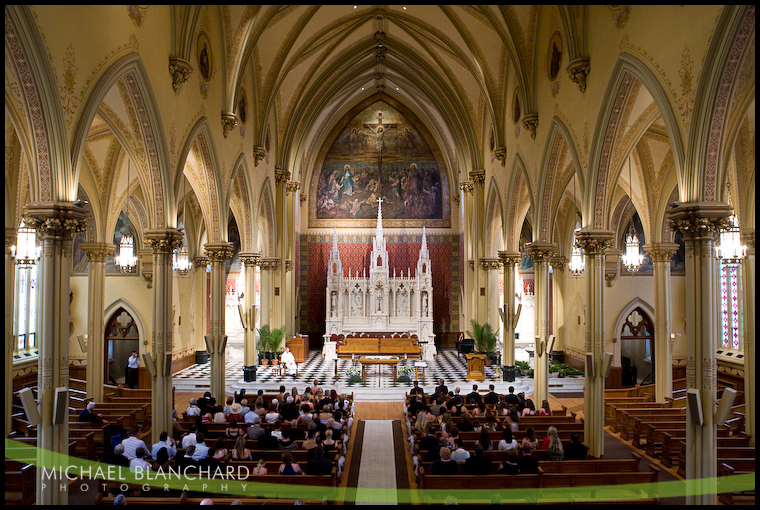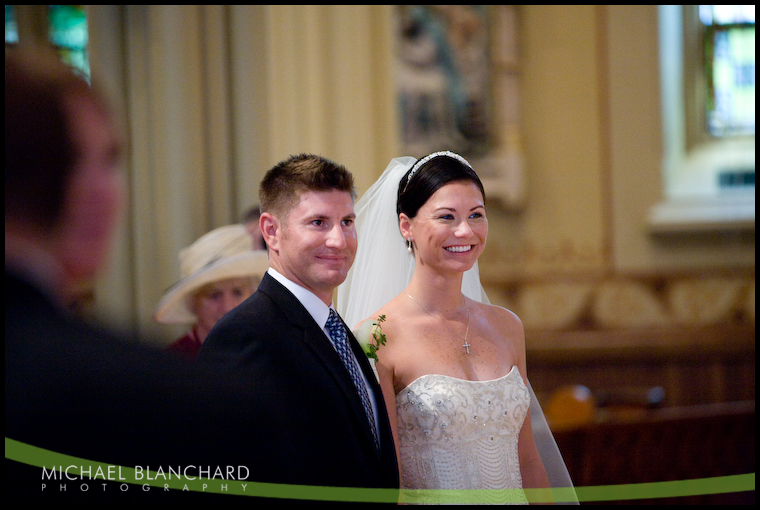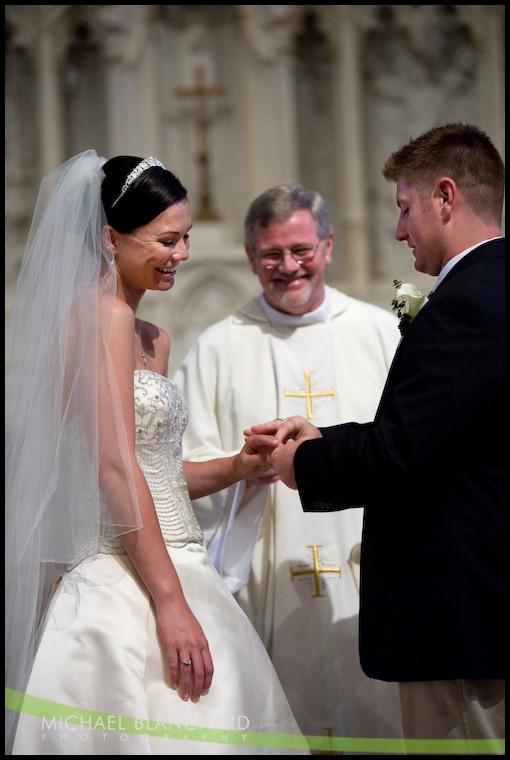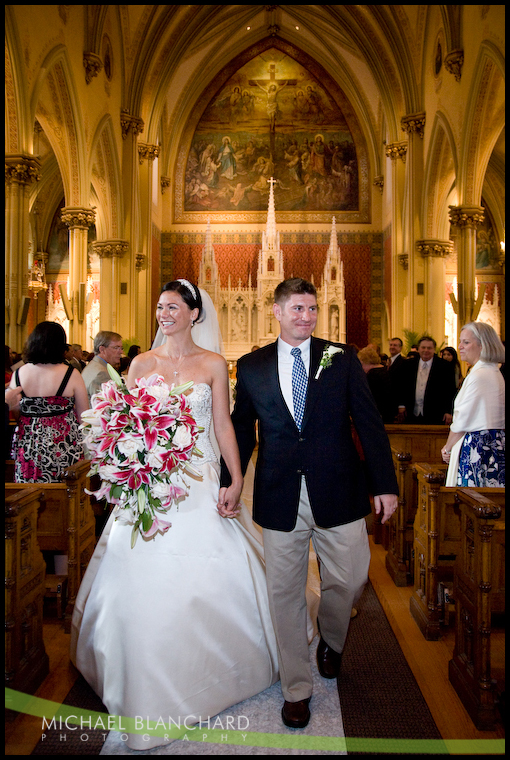 That chilled champaign must have been pretty good... because it was a HOT July Fourth!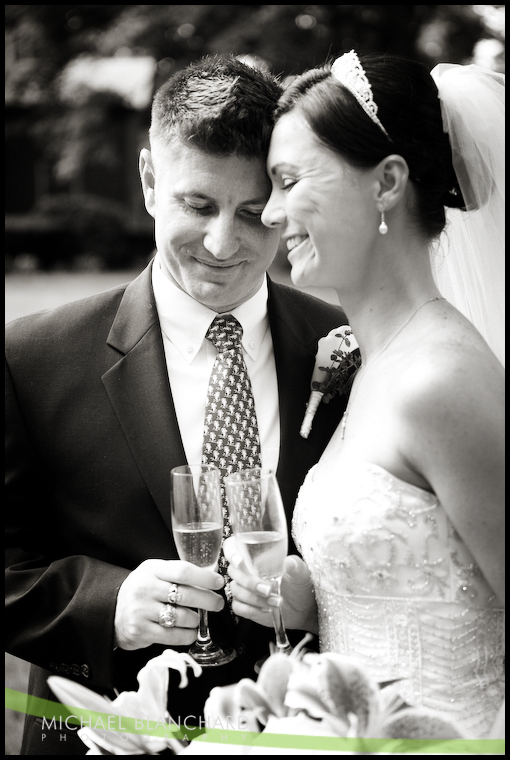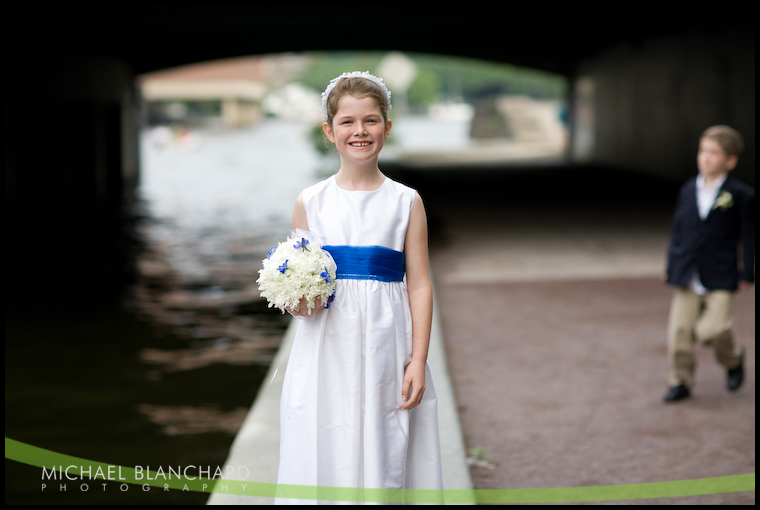 These two have their pose down.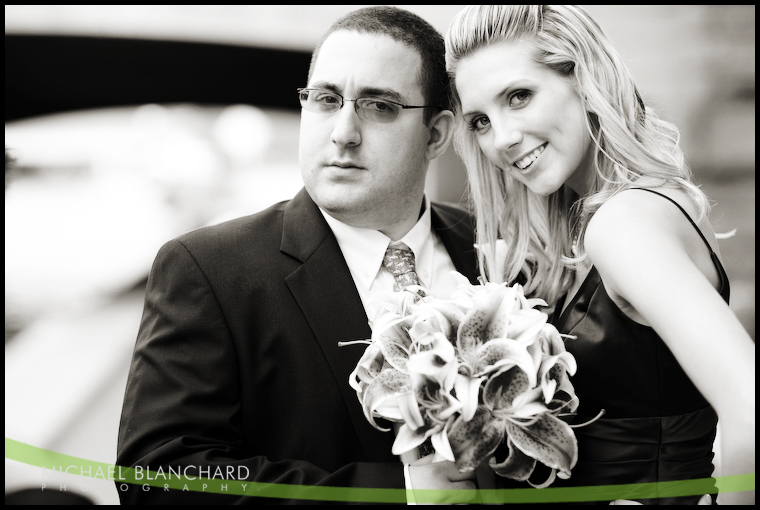 This is such a happy photo - I had to include it!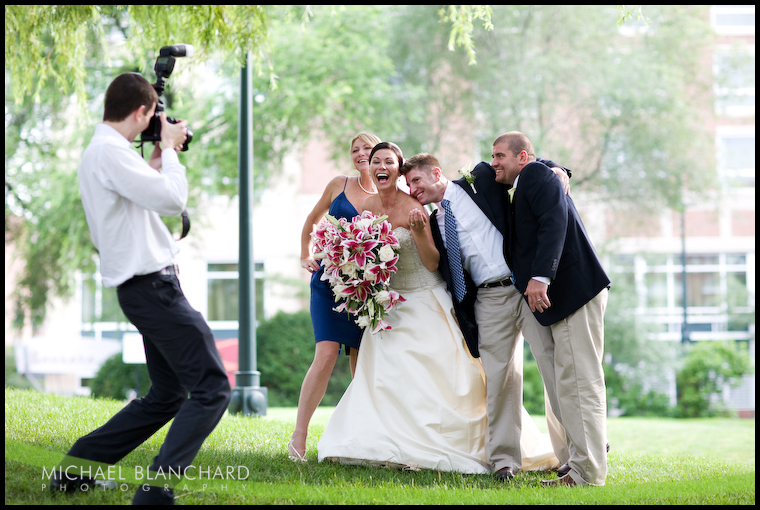 We were on the grass taking photos when one of the guys started motioning towards the water. What could it be? A child struggling to swim? A flock of ducks? Oh... wait, it's just a car-boat, duh! HA!! We immediately chased it down for some photos.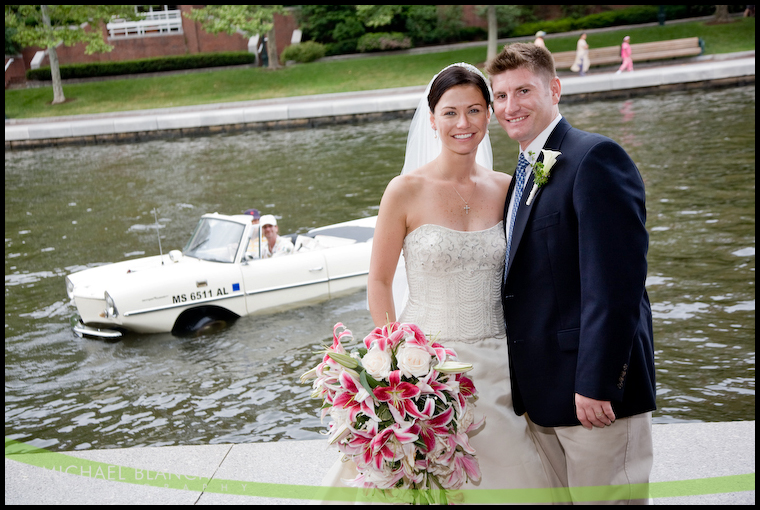 Hanging out before the reception!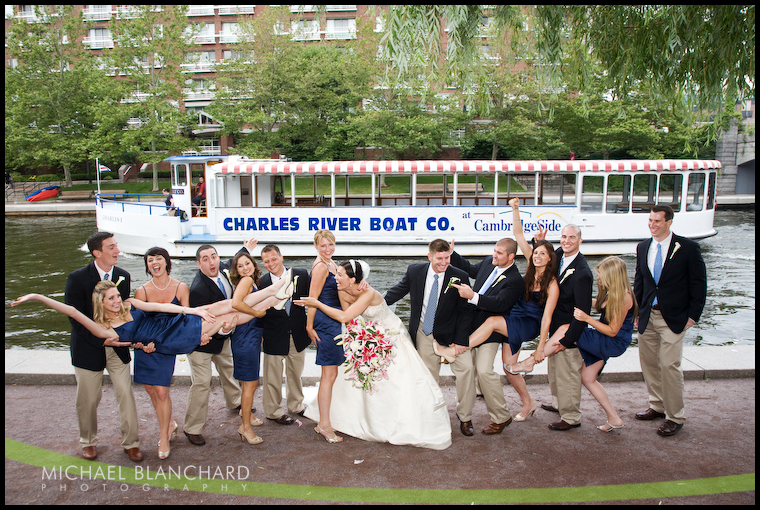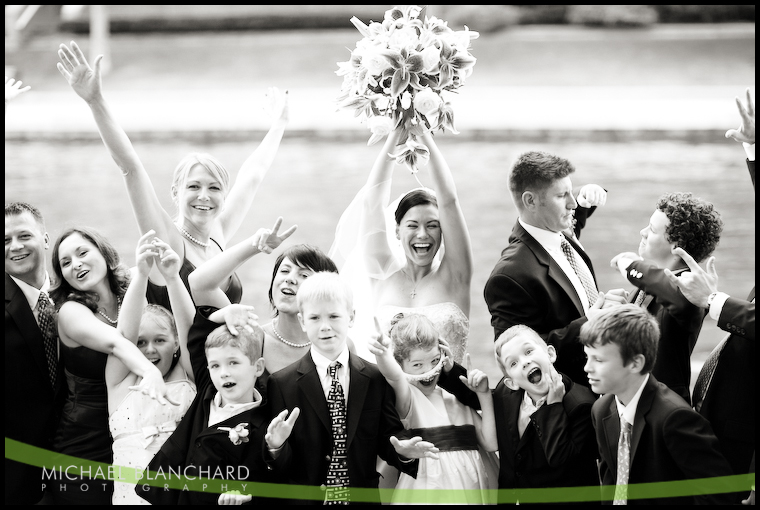 What's a July Fourth wedding without a flag shot?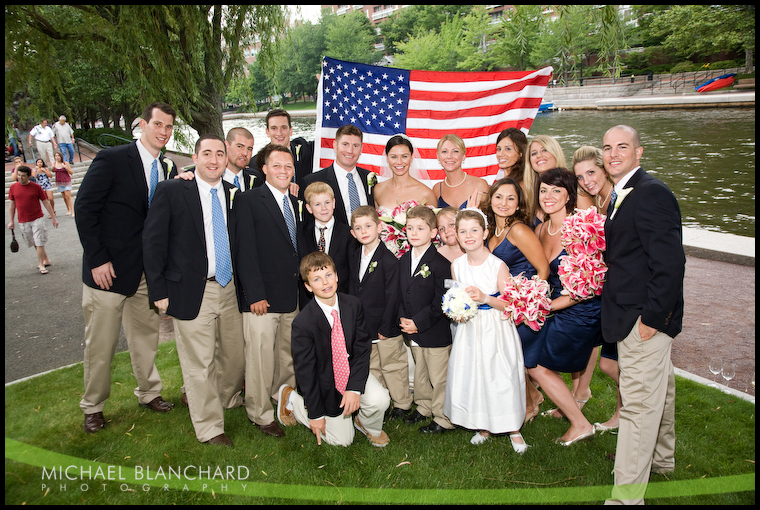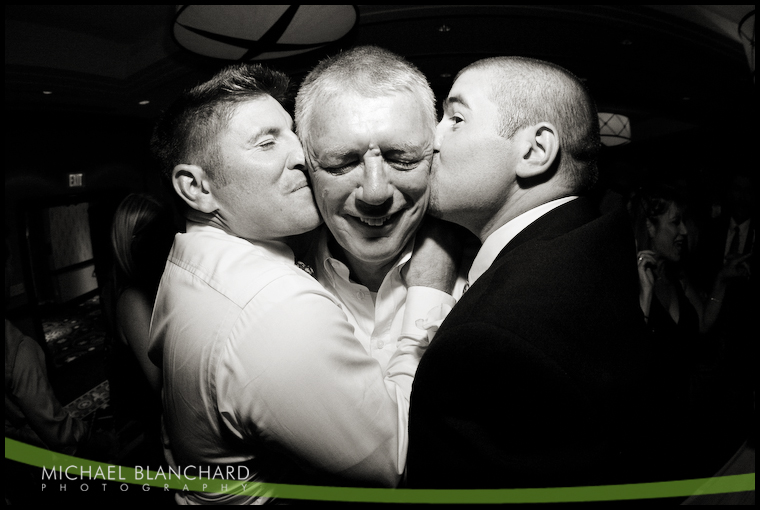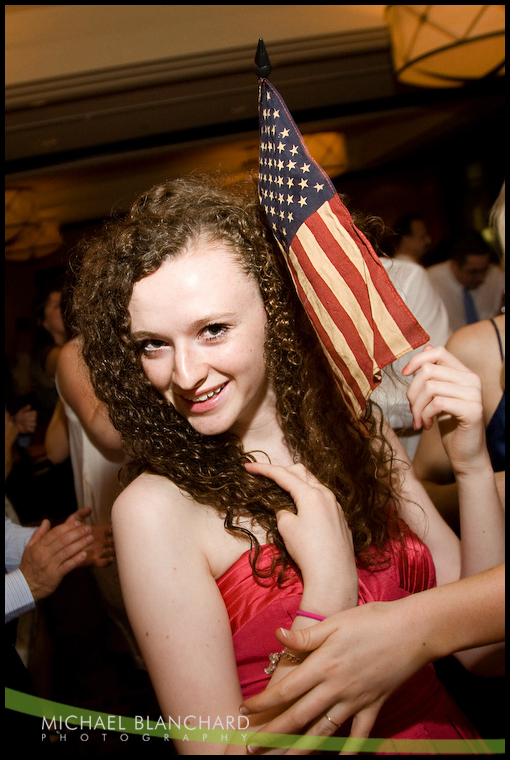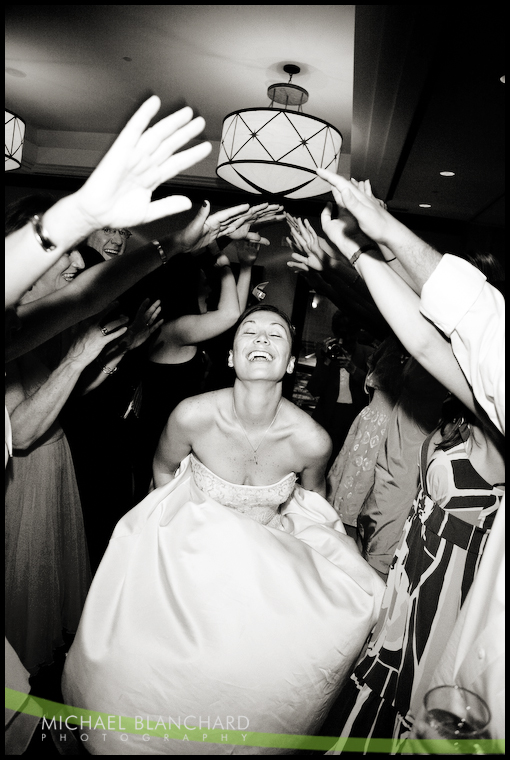 She would probably kill me for posting this, but too bad, it's GREAT!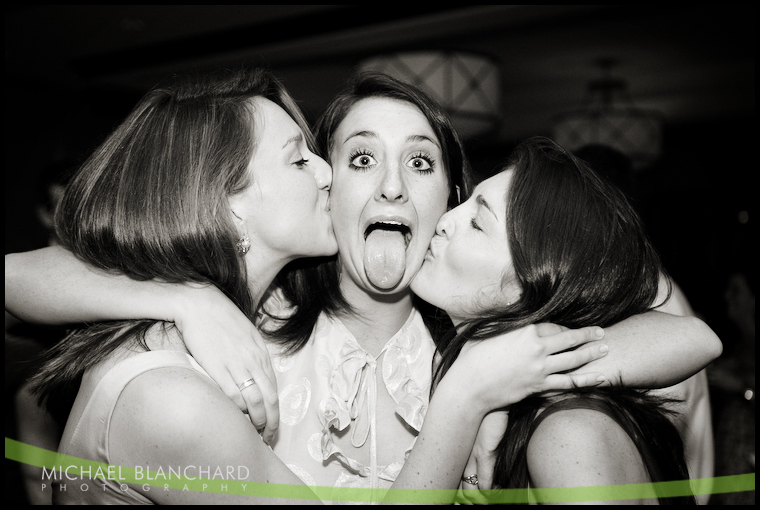 This guy could sing a MEAN New York, New York!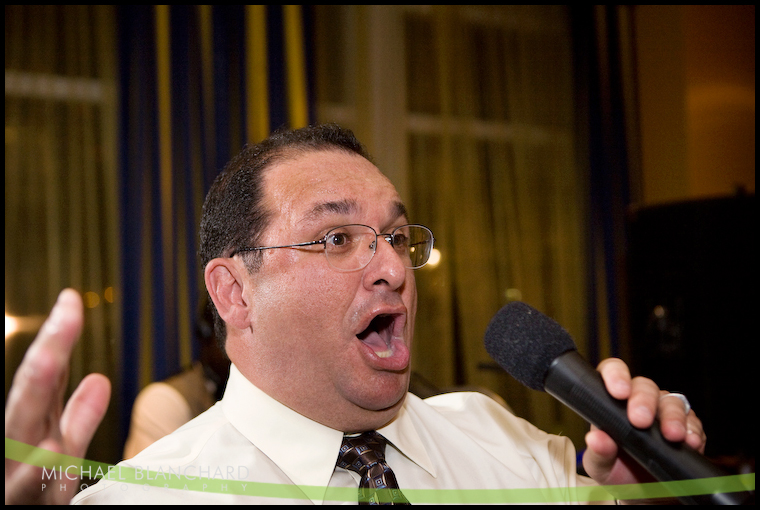 The guests were digging it too.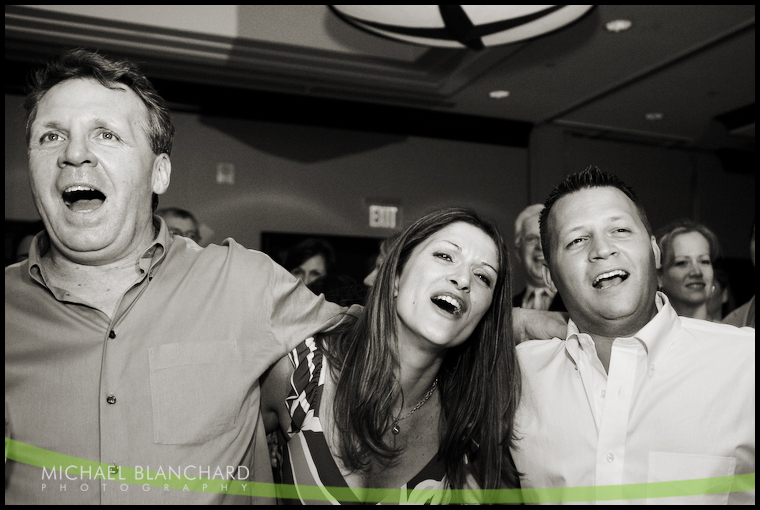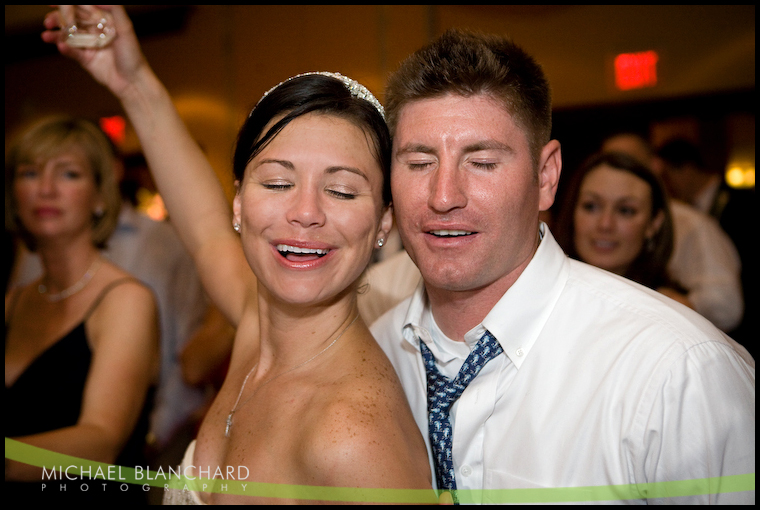 If one picture could capture Cara's feelings for Shaun, this is it.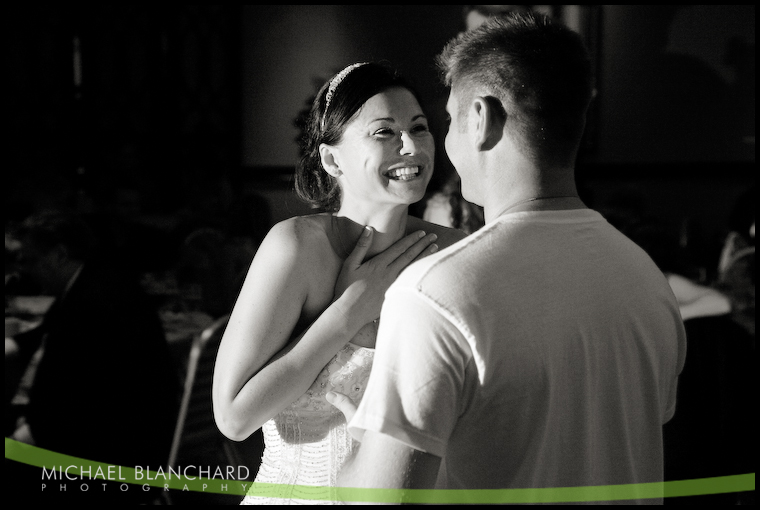 Perhaps Hotel Marlowe hired Bobby Trendy to decorate. Man we had some fun on this couch!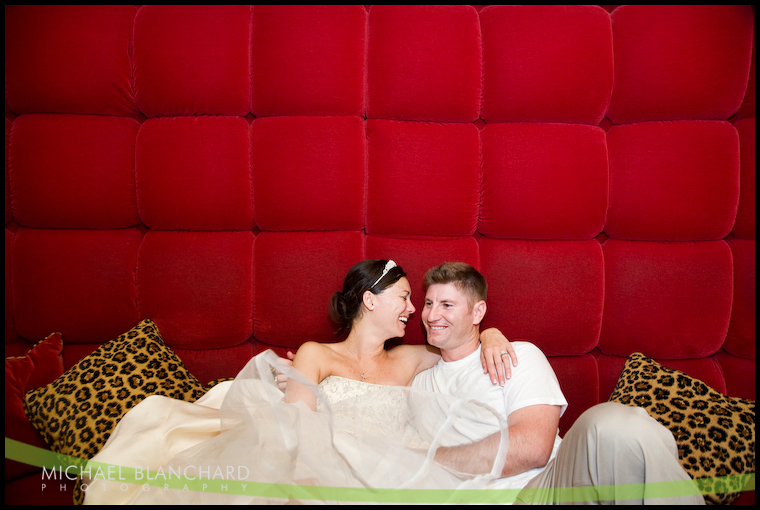 Why not bring the fun down to the hotel lobby?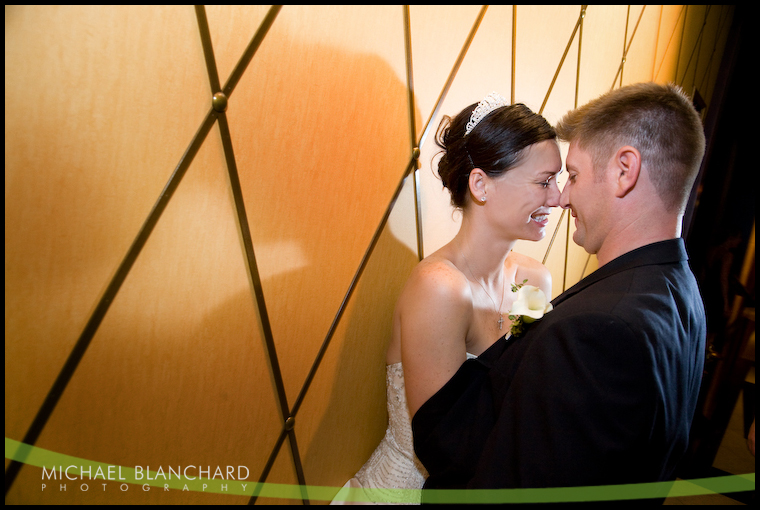 And outside!

Don't forget, this was July Fourth. There were TONS of people walking outside. This pedestrian had NO idea what hit him...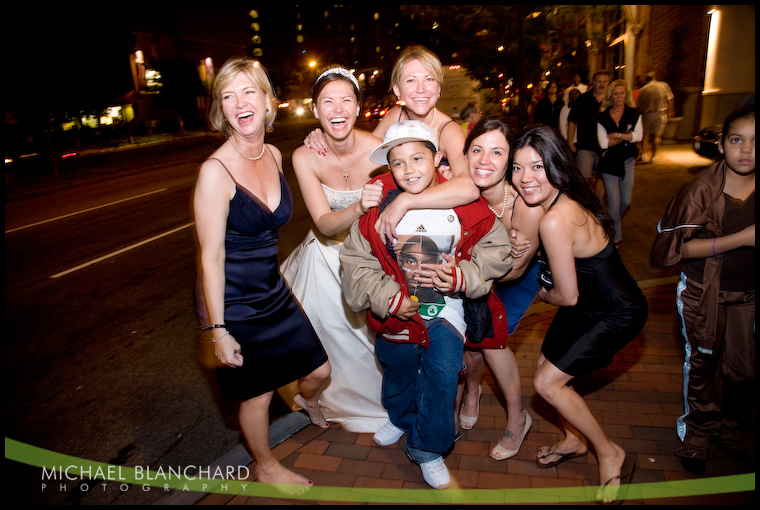 Cara & Shaun, you guys are the GREATEST! I am so glad we have become great friends; I can't wait for you to visit Boston soon! Thank you so much for having Tony and I as your photographers - not a minute of it was work! BEST wishes to you both!



More photos are available at the green link below. The password is the couple's last name.



January 4, 2008


Meet "d+p".

Four facts about these two...

1. "d" (Dave) is the president of a company which I've been doing some freelance brochure photography for.
2. "p" (Patrick) is a New York City history buff! (I was excited to find this out, because I am too.)
3. "d+p" have two wonderful little boys, "n+j".
4. "d+p" love the Boston Pops! So much in fact, that they decided to bring their out of town wedding guests to Symphony Hall on the night before the wedding, so that they could experience this Boston tradition first hand.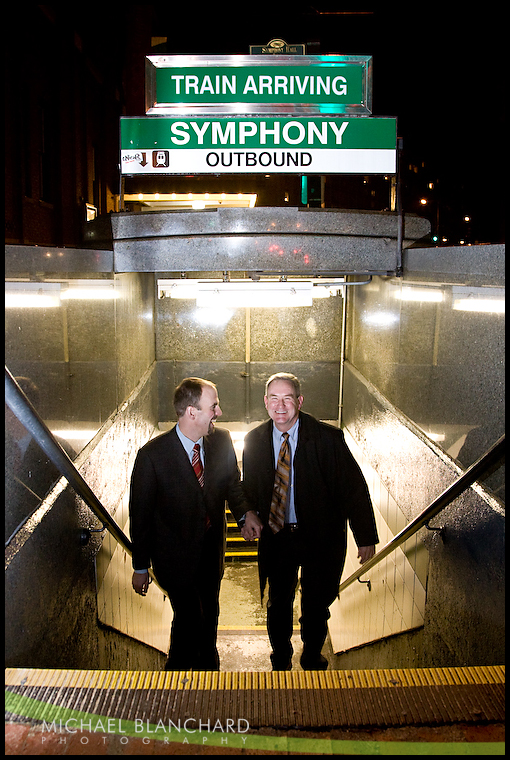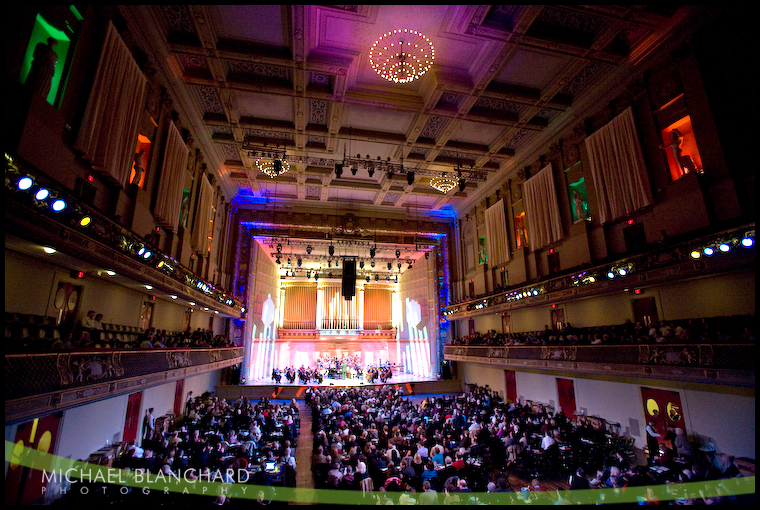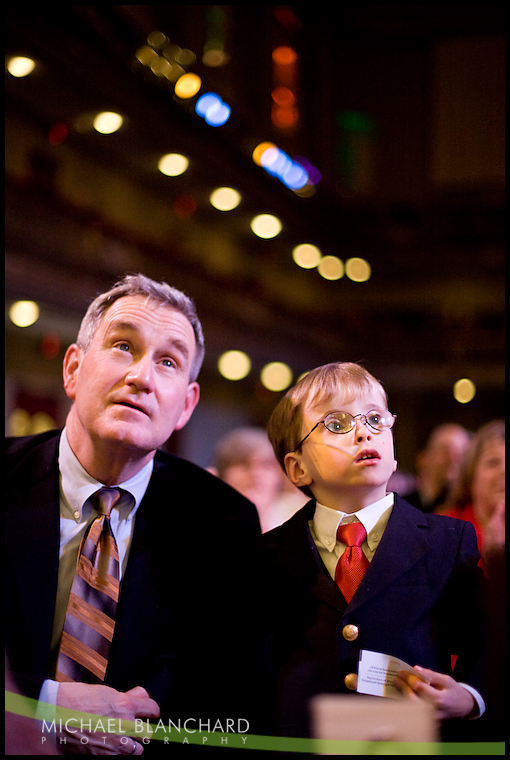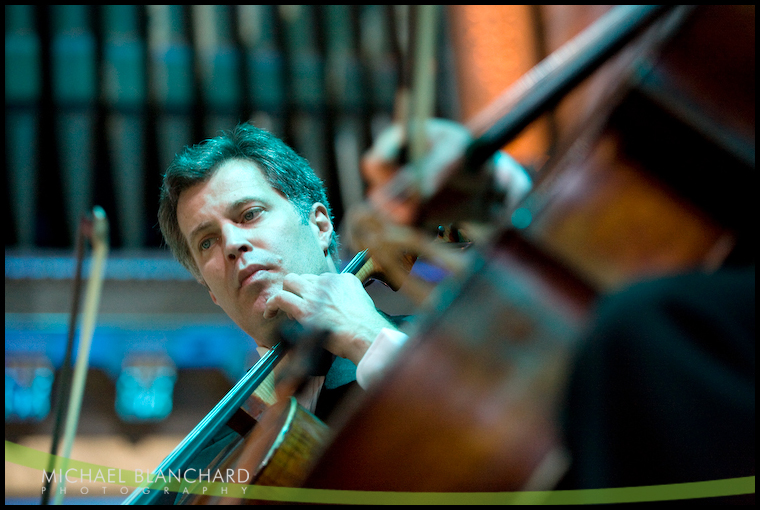 Their guests enjoying the performance.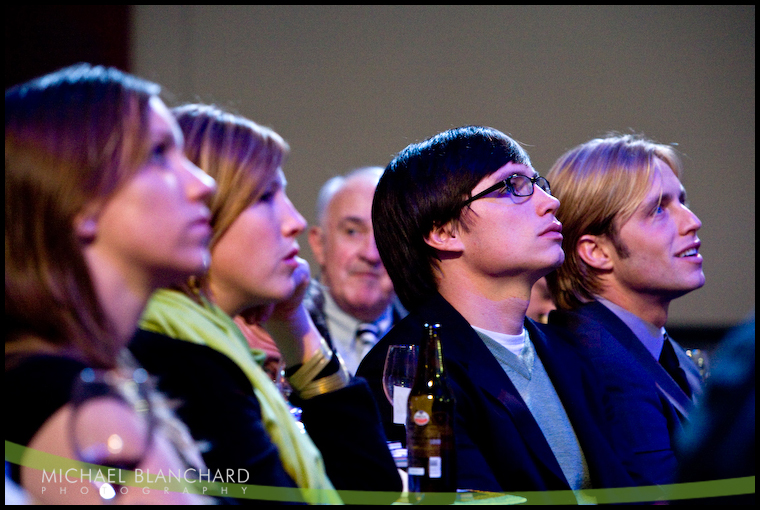 Pops conductor Keith Lockhart.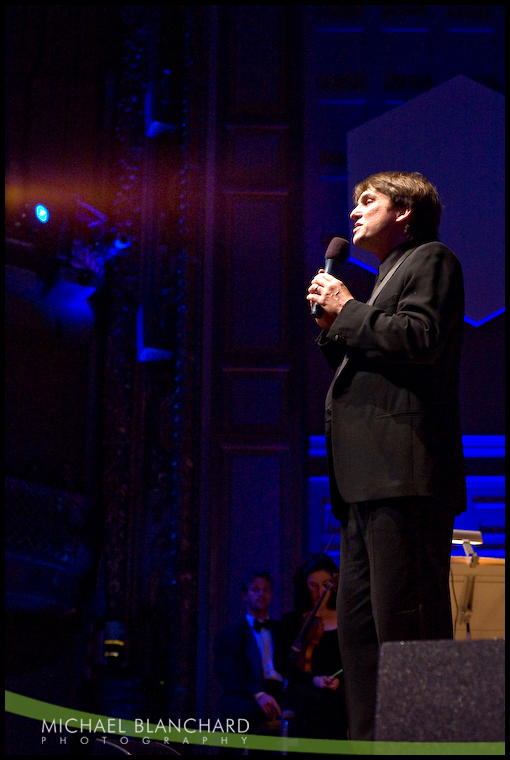 "p" + one of his good friends.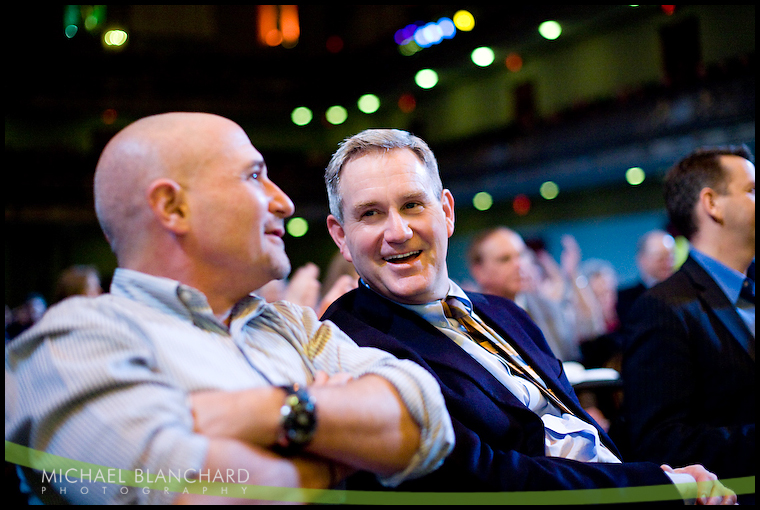 I had been to the pops before... just never sitting in the first 5 rows. Being on the floor is different from being on the balcony. It's kind of a social event. There are waitresses, tables, and dancing! It's a lot of fun.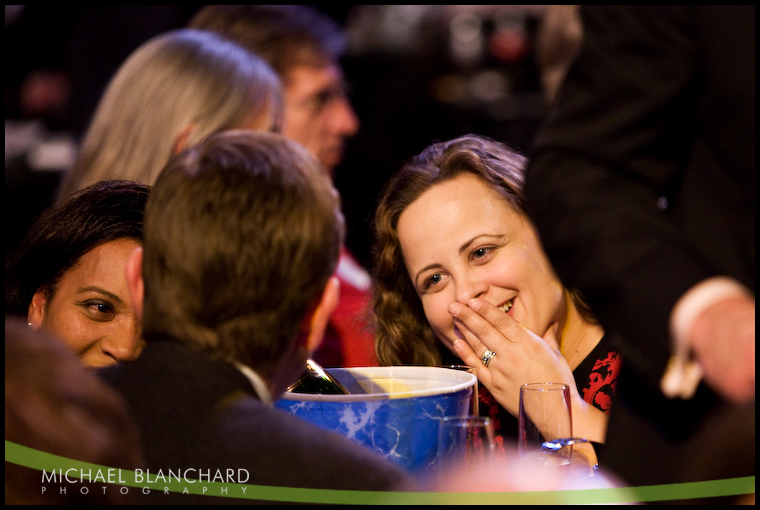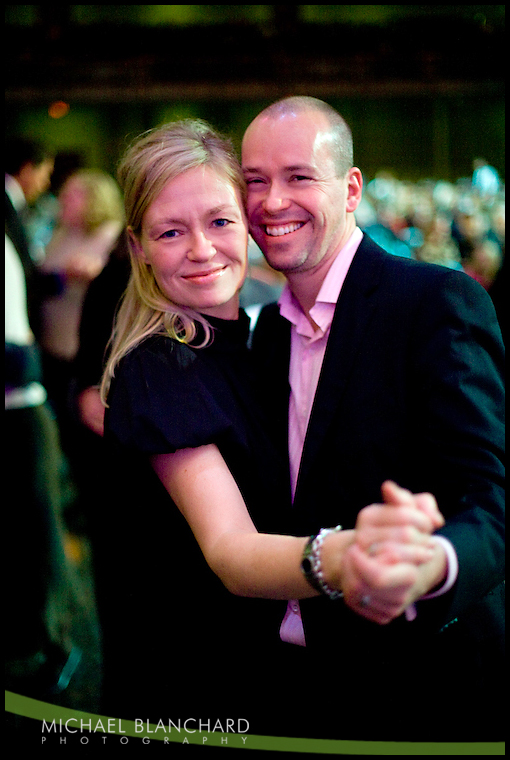 Pop's guest star Ron Raines came on stage to sing some Opera. You may remember him from Guiding Light.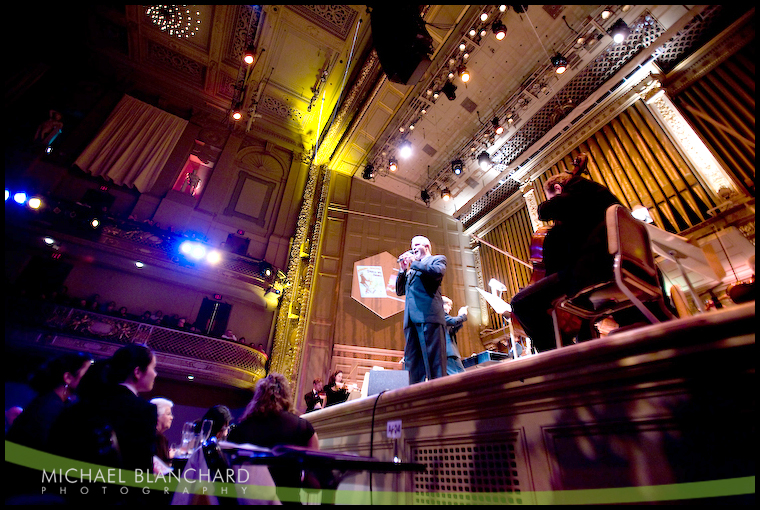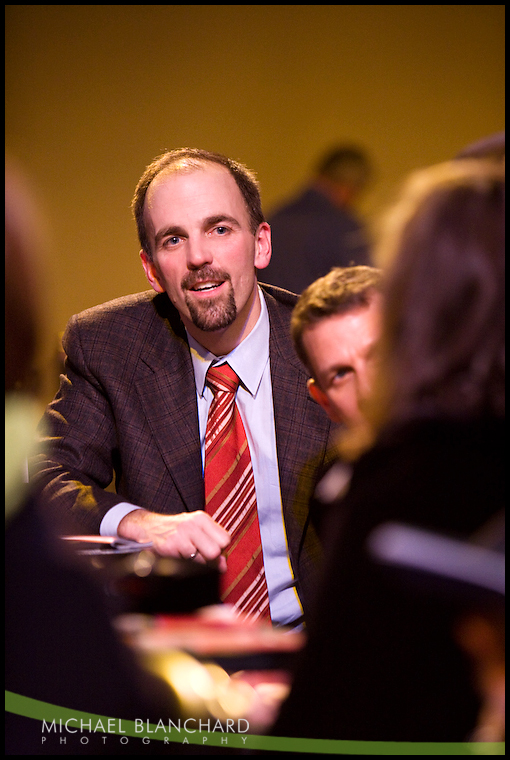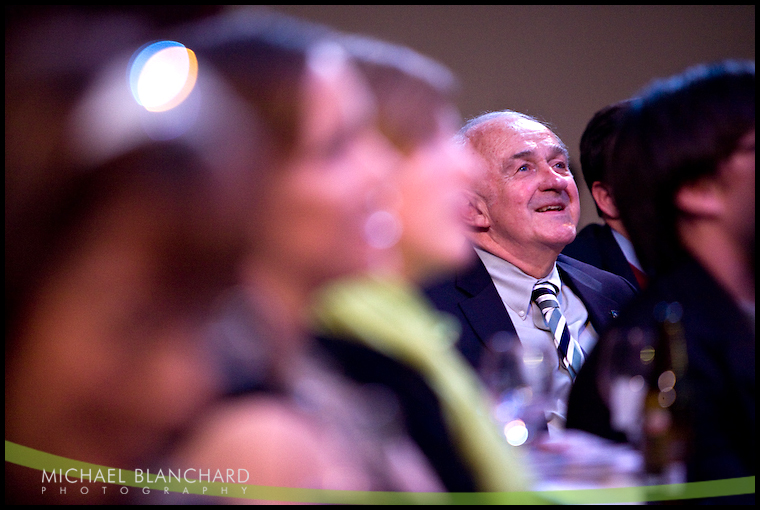 "d+p" at the end of the night.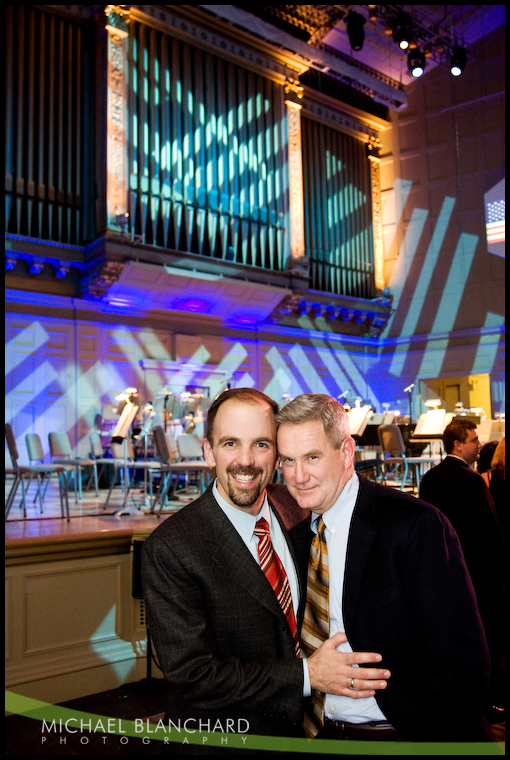 "p", going over some finishing touches on the morning of the wedding.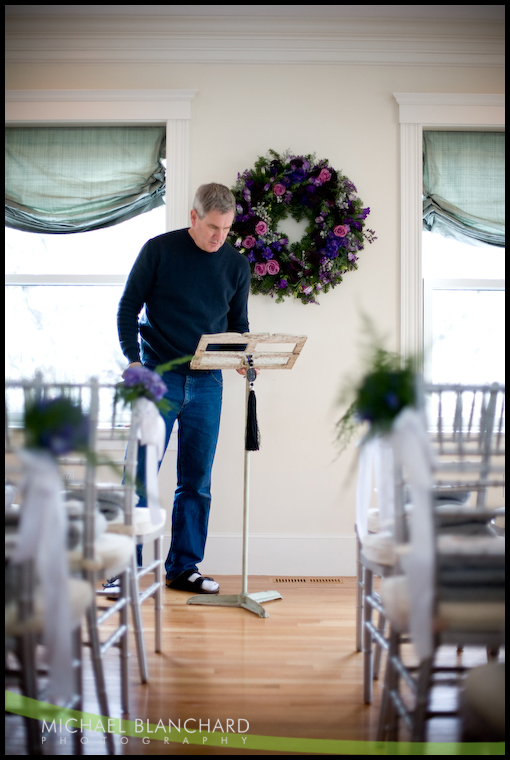 Did I mention that the ceremony took place in their home? There was just enough room in the living room for everyone.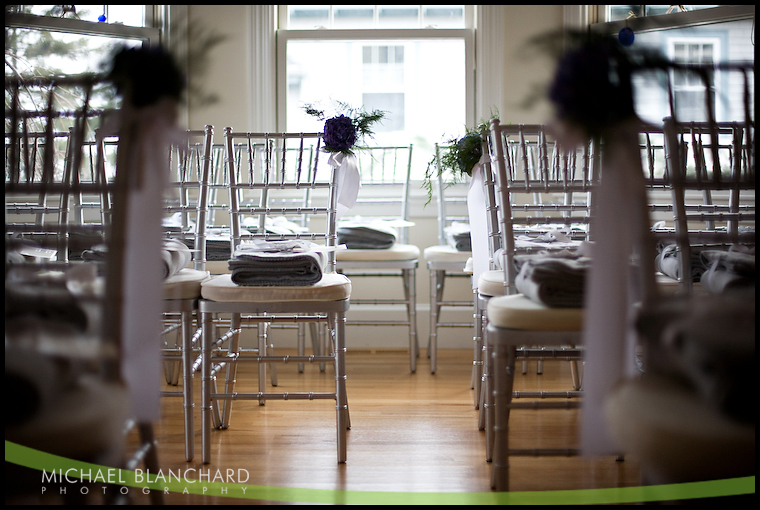 (...And now you see where "d+p" came from! It was their wedding logo.)

At one point, d+p planned to have the ceremony in a tent, outside, in December. Therefore, they had blankets made for their guests! Even though the ceremony turned out to be inside after-all, they made for unique and lasting favors. By the way, if there are any left overs... :)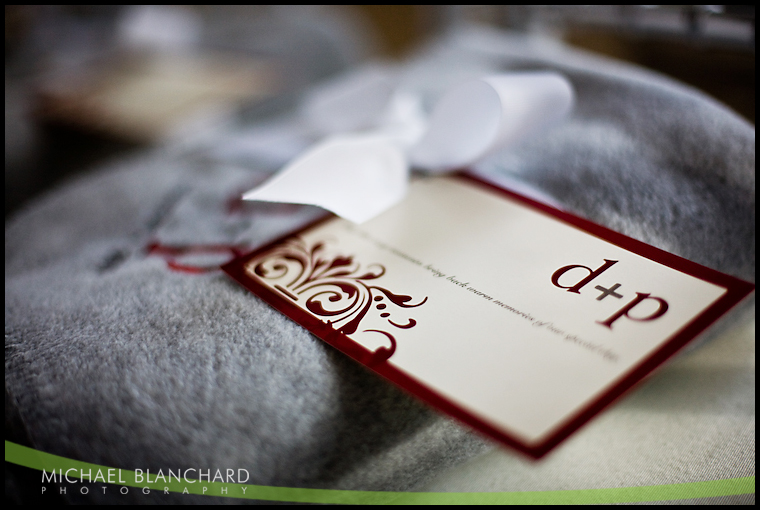 Their house is impeccable.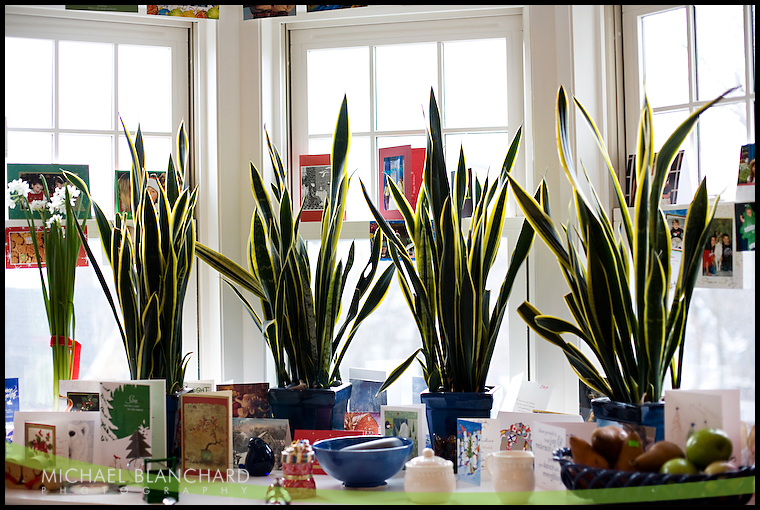 Ring shot. "No Refunds or Exchanges!"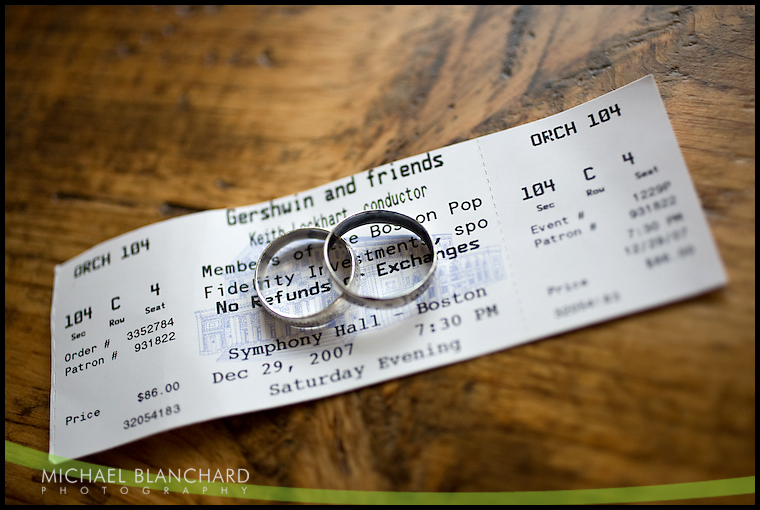 "n+j" watching for the buses to arrive!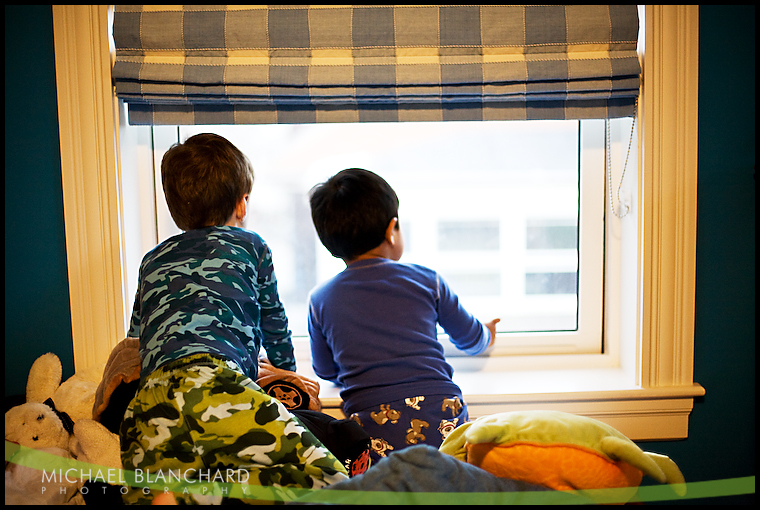 Some of the guests arriving at the house.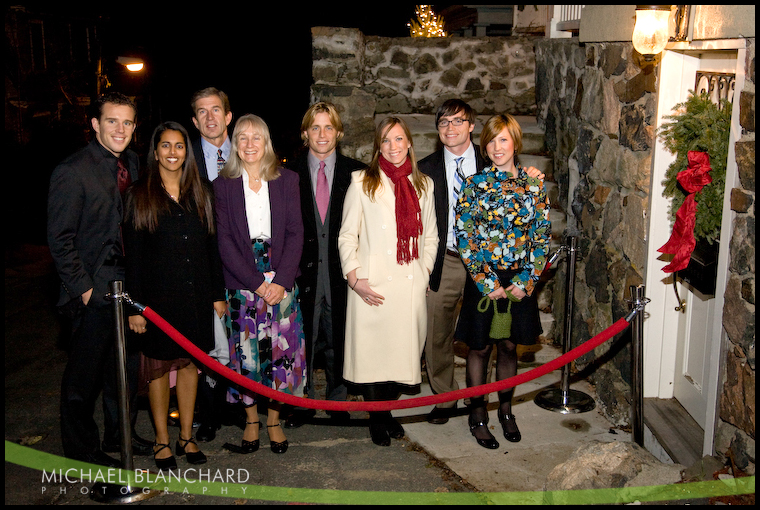 Back to the living-room, guests take their seats.

Sitting in the middle seat is my friend Stephanie! She is actually the one who created the wedding logo and print materials. She is an amazing graphic designer, and looking to do more wedding branding on the side. If your interested in using her for your event, let me know and I will give you her info.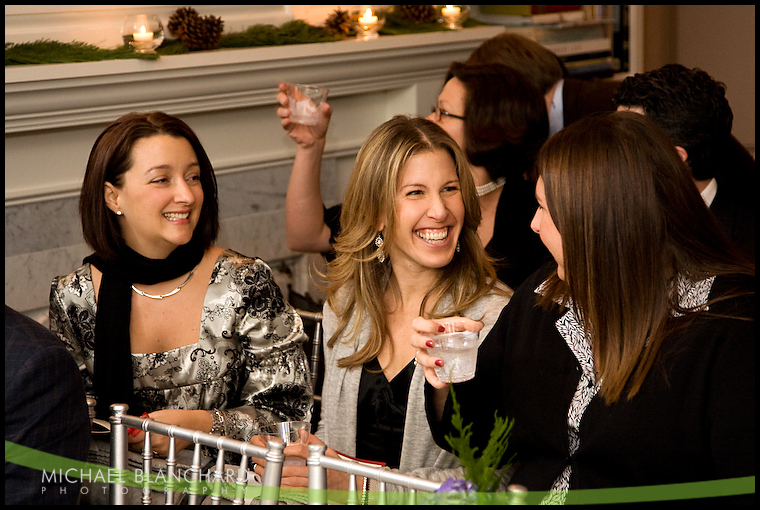 Meanwhile upstairs, "n" is getting his suit on!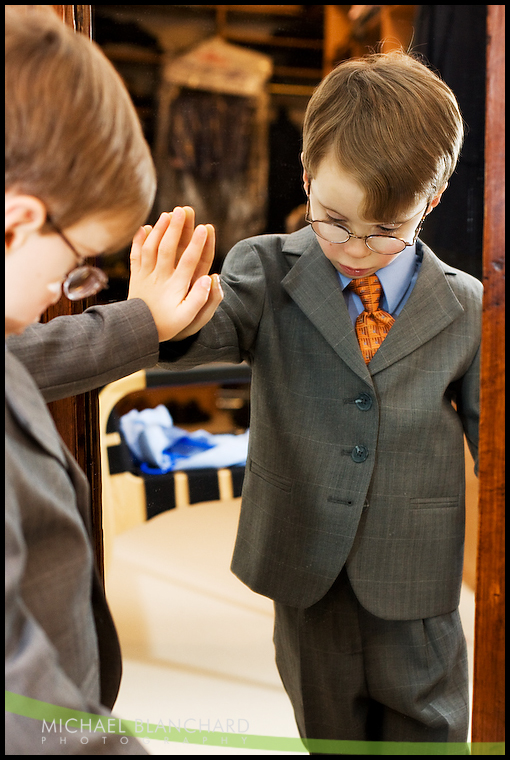 A candid moment during the ceremony.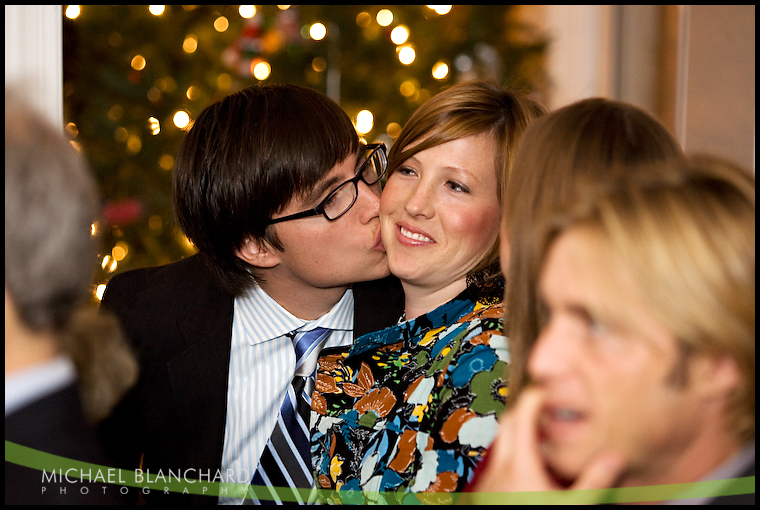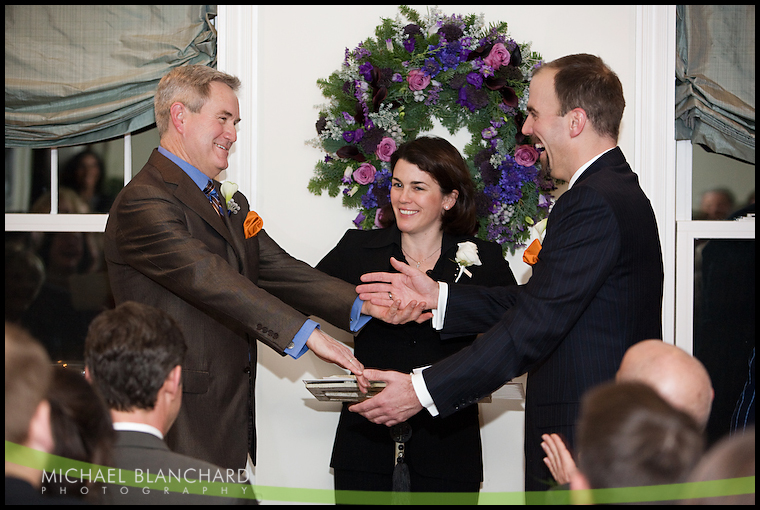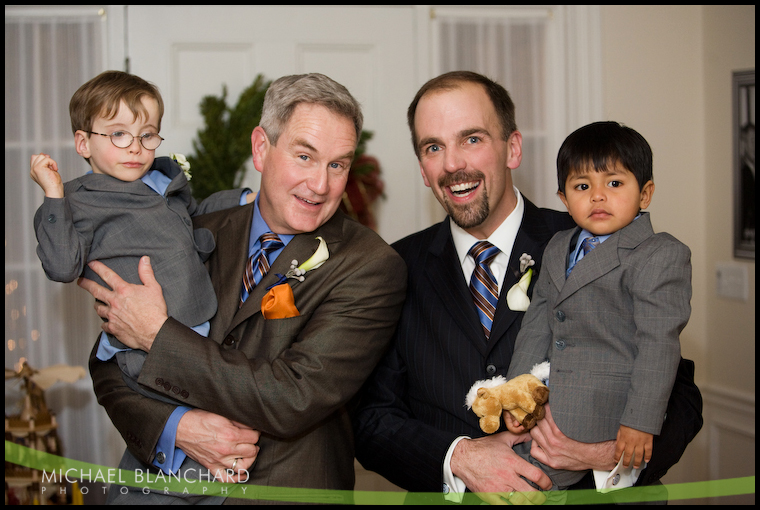 At the reception.

By the way, my talented assistant Taz shot this and a few other of my favorite detail shots. She's so good!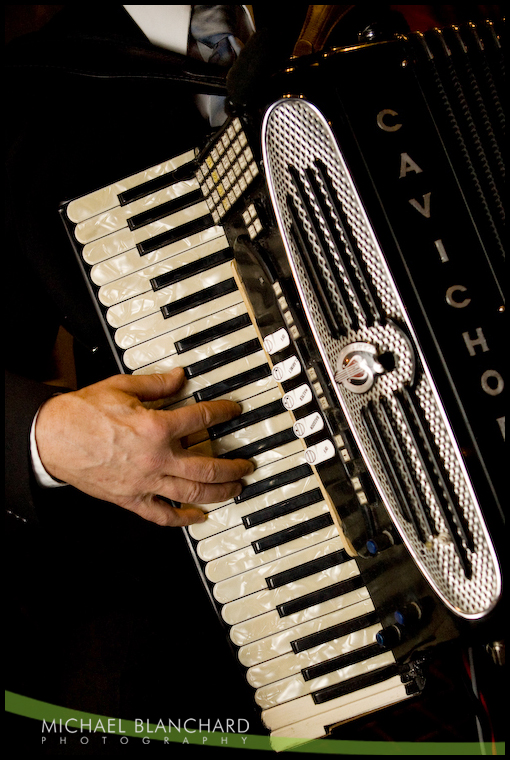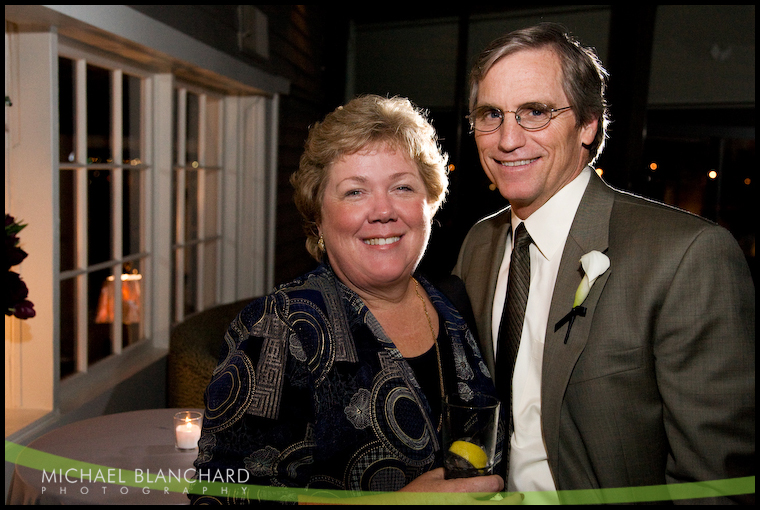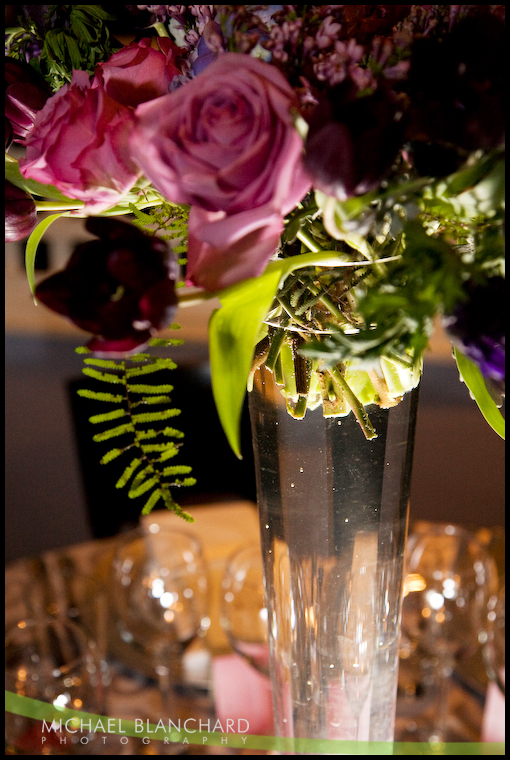 Judging by his company, I don't know why the face!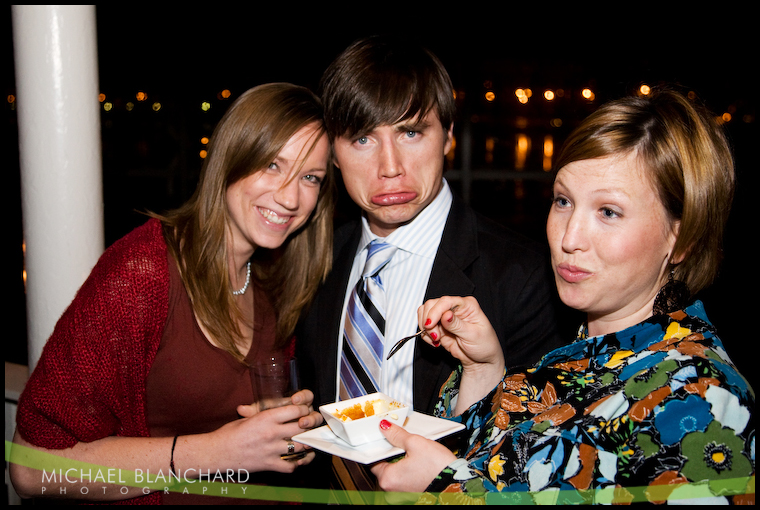 Remember I told you about Stephanie? This is more of her work... It's priceless!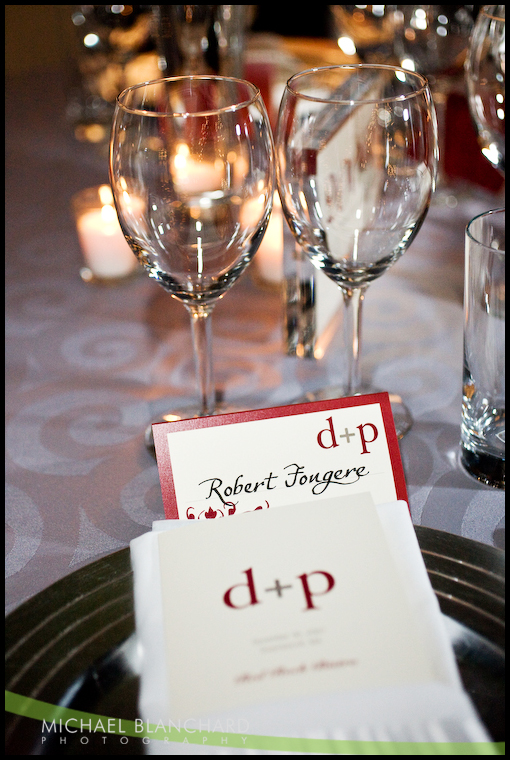 "d" + Tanya, the families au pair.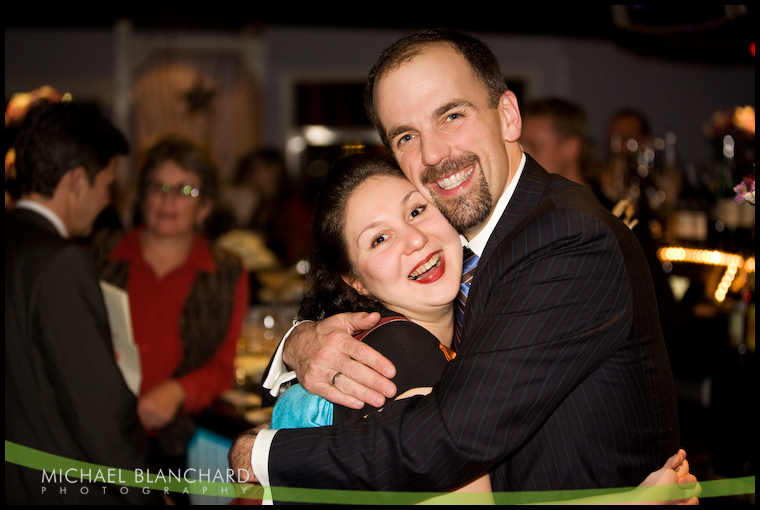 I hope you enjoyed a look into their special day. If you would like to see more of the photos, click on the green button below to view the full gallery. The password is the name of the town where the reception was held. Enjoy!




Archive By Month:


Blog Stats:



Posts: 228
Comments: 705
Visits: 205,473