I don't quite understand how someone like Barbara Walters could ever find the time to write a best seller in between all that she has going on in her life, but I guess that's why she's Barbara Walters. Yesterday Barbara was at Saks Fifth Avenue in Boston signing copies of her new book, Barbara Walters Audition, a memoir. Saks Fifth Avenue really is the place to be these days.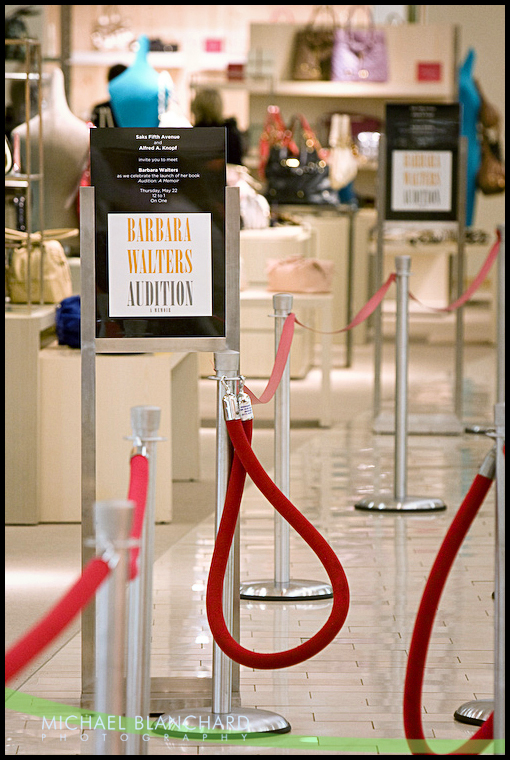 I can't wait to read my signed copy!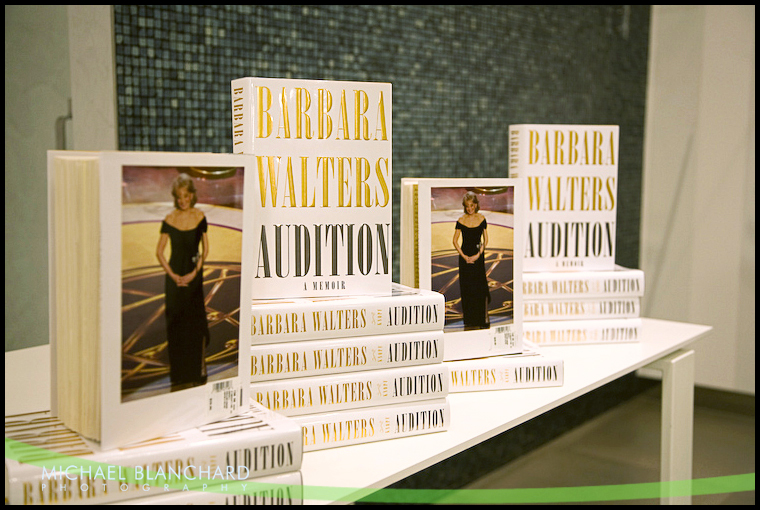 Marcia Summers of Newton buying a copy of Audition.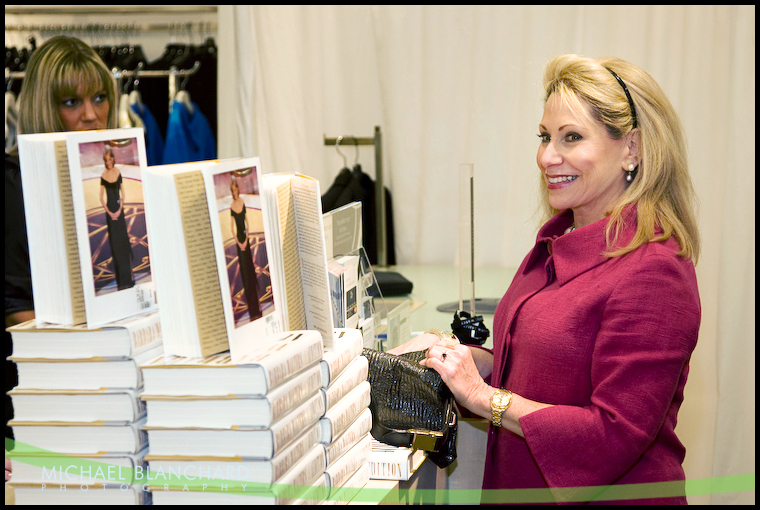 A camera man for WGBH reads a bit of Audition while waiting for the interviews to begin.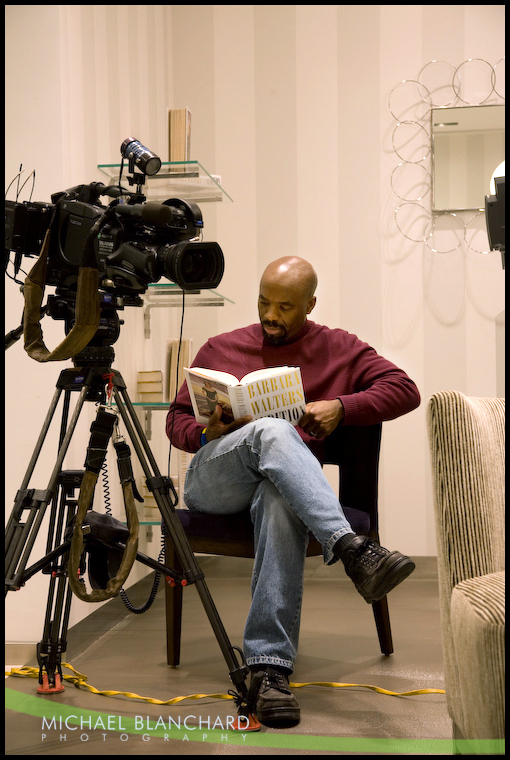 Emily Rooney and Jared Bowen waiting to interview Barbara.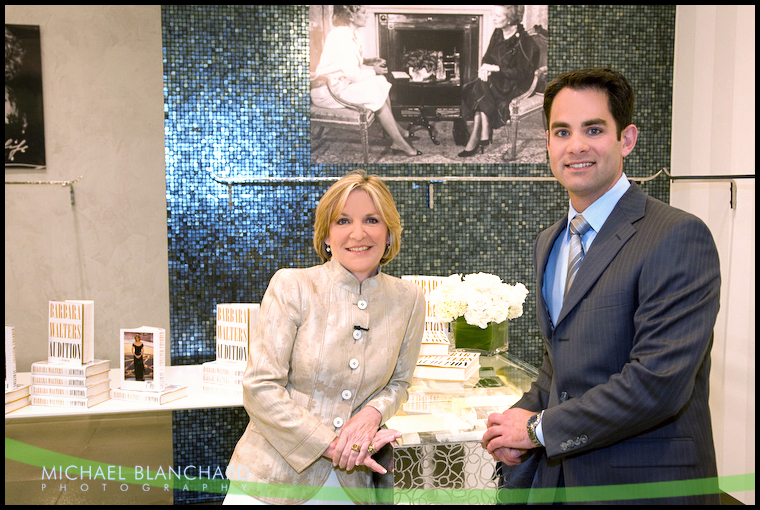 Barbara Walters getting ready to come out to the private party.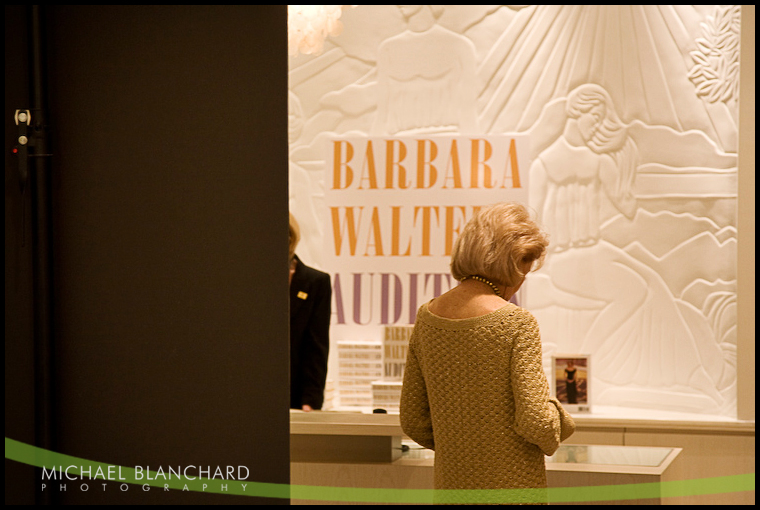 Friends of Saks Fifth Avenue lining up to get their copies of Audition signed at the private party upstairs.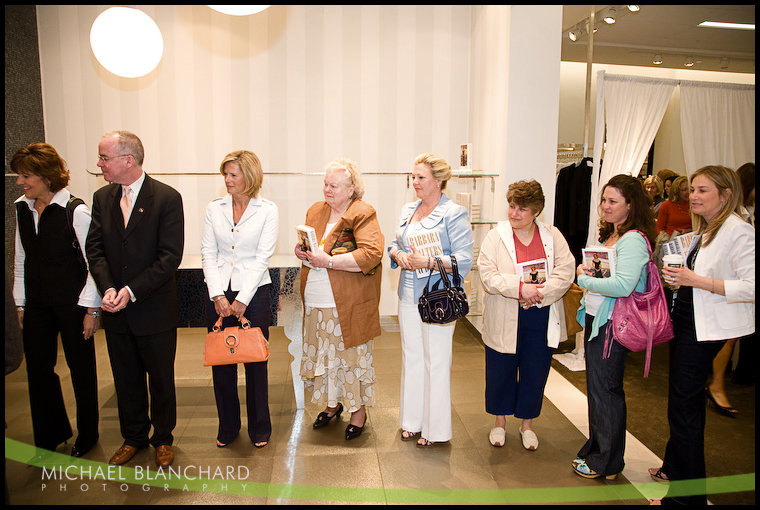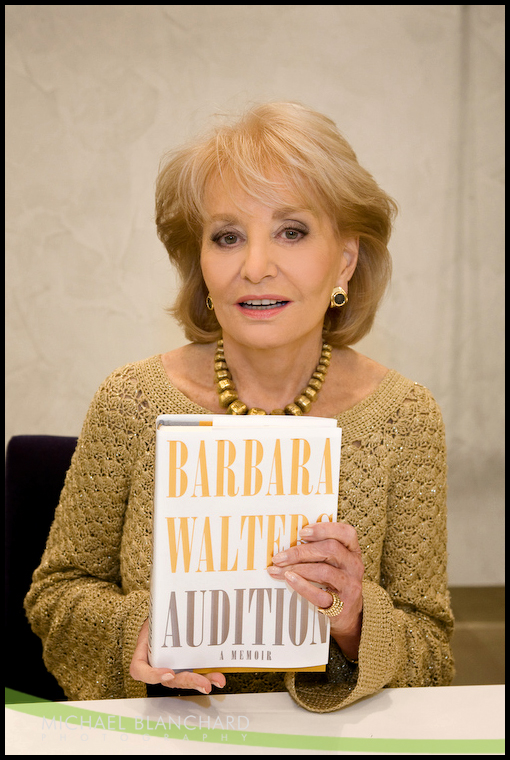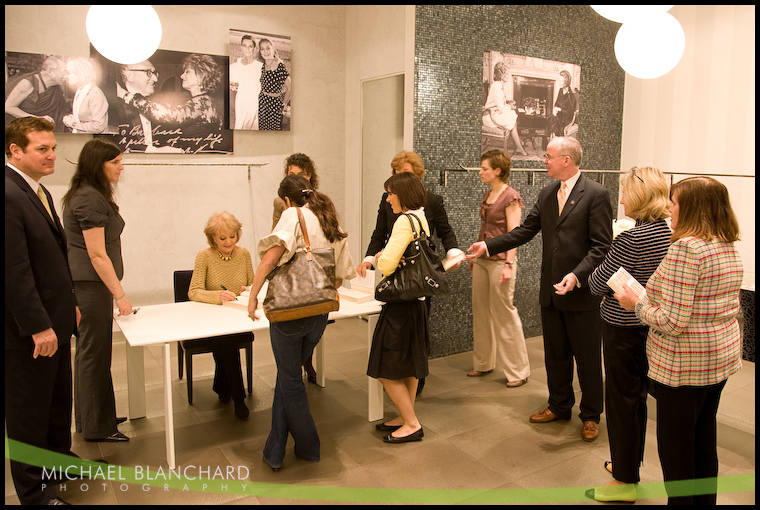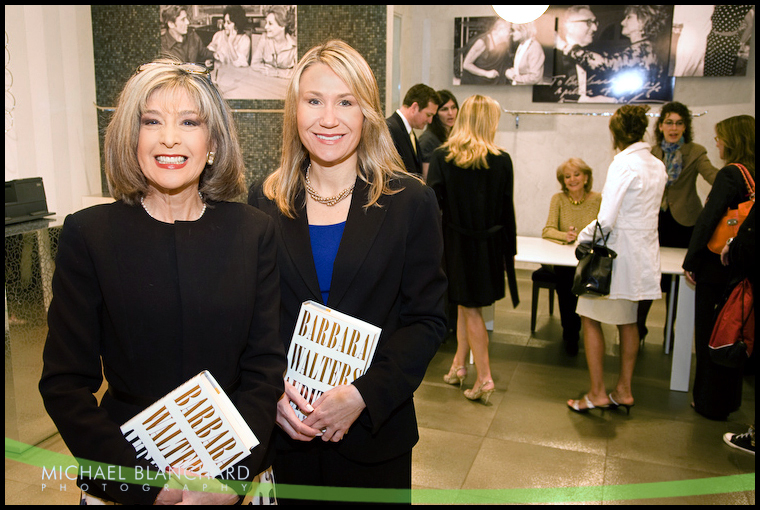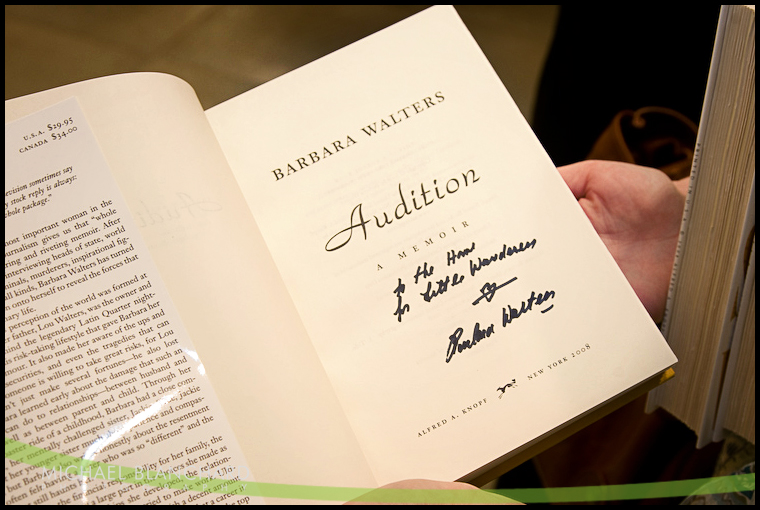 Joan Wallace-Benjamin, Liz Brunner and Lisa Rowan-Gillis.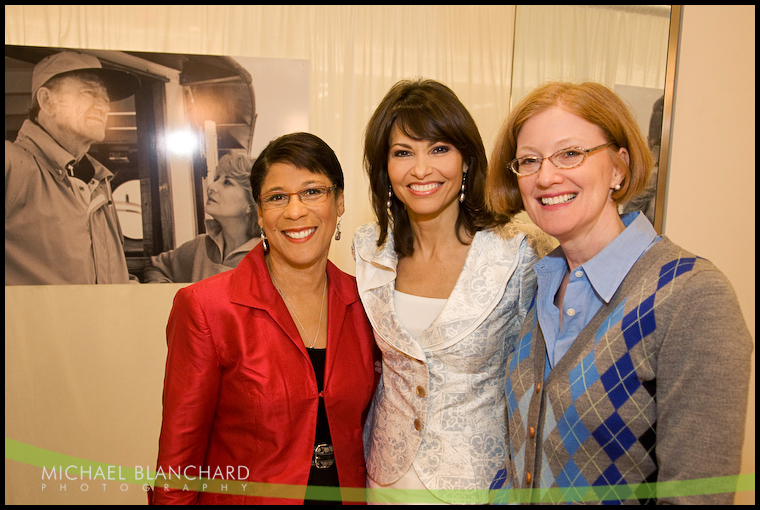 Barbara Walters and Stephanie Warburg.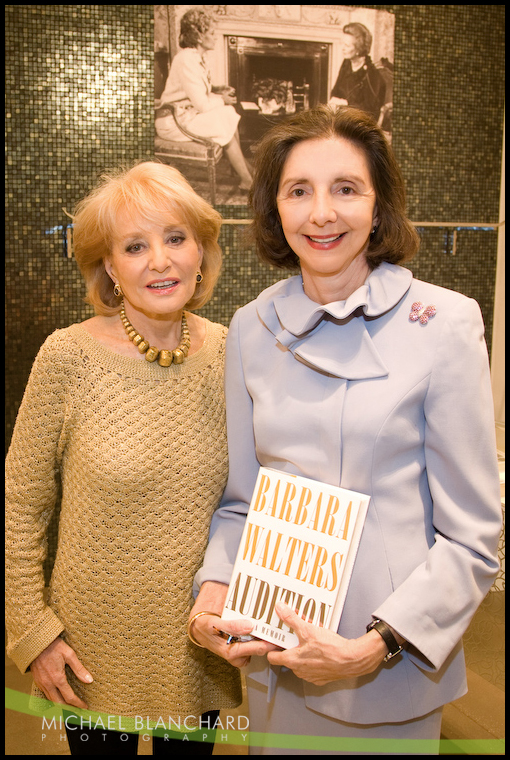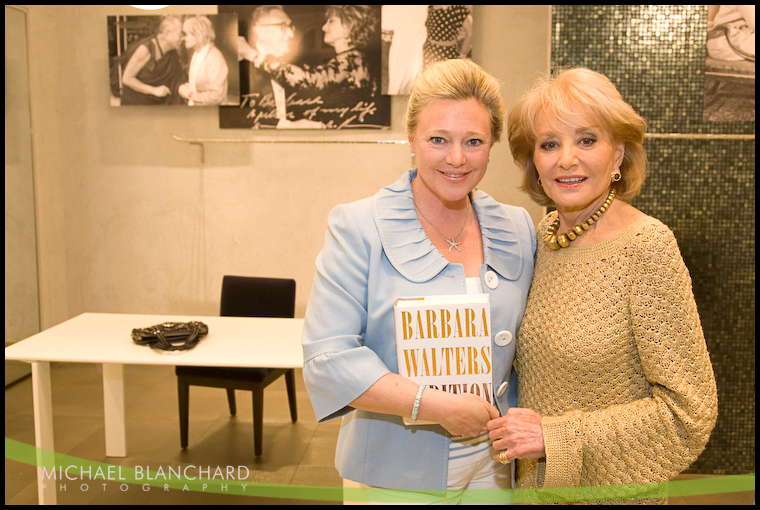 Kim Kozol, Andi Yanoff, Sinesia Karol and Leanne Miller.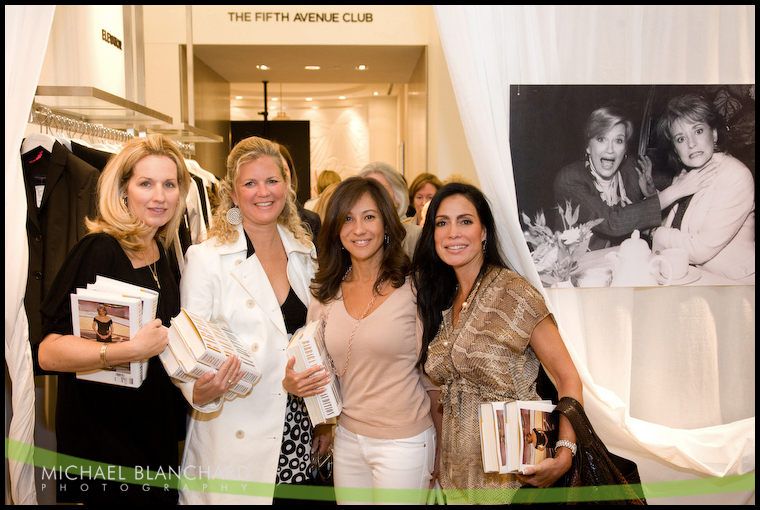 Barabara went downstairs to sign a few copies for the general public as well.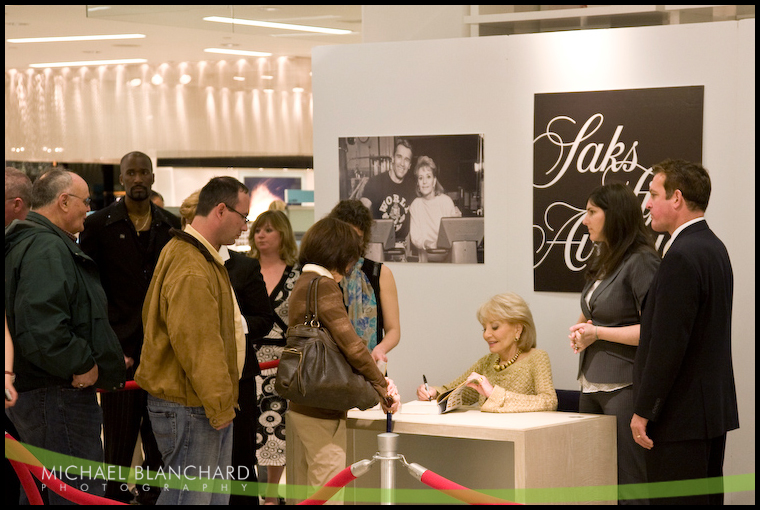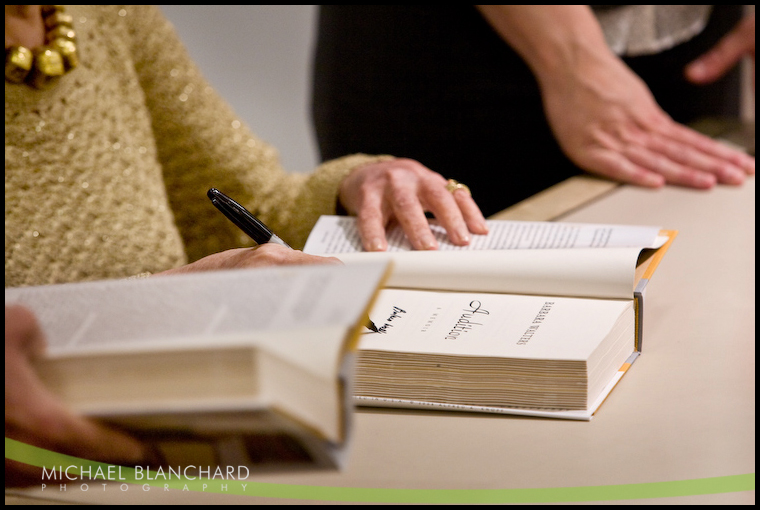 Such a great shot of her.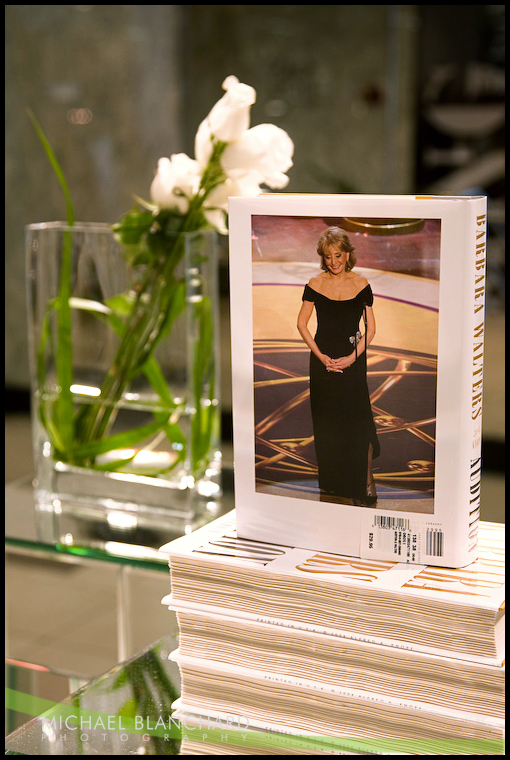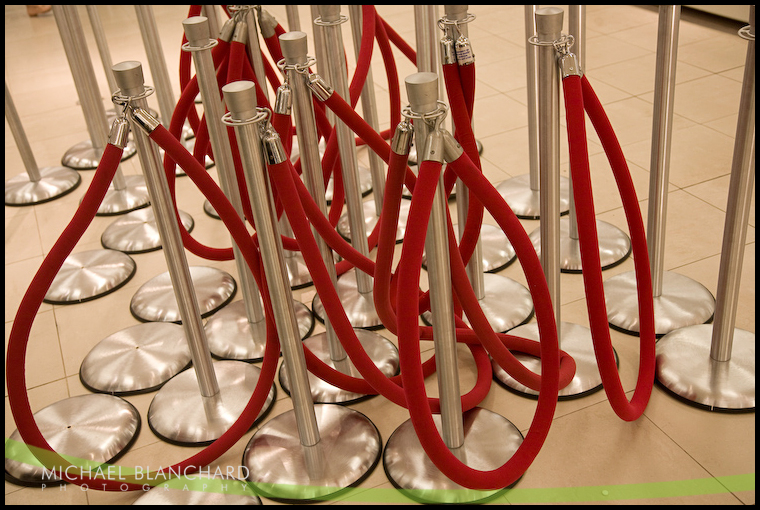 Barbara Walters is one of the most important people in the history of broadcast journalism. I am so thrilled that my little job allows me to - for a brief period of time - work alongside such amazing people. Thanks again to my friends at Saks Boston!

**To view more photos, click on the green button below! -- To watch Liz Brunner's interview with Barbara, click HERE.




The 2008 Boston Charity Wine season officially kicked off yesterday at Fenway Park's EMC Club. Featured in this years lineup is, Kevin Youkilis' "Sauvingnyoouuk-Blanc", David Ortiz's "Vintage Papi", Jason Varitek's "Captain's Cabernet", Curt Schilling's "Schilling Schardonnay", and Tim Wakefield's "CaberKnuckle". Each wine benefits it's own charity. The best part is, they only cost $14!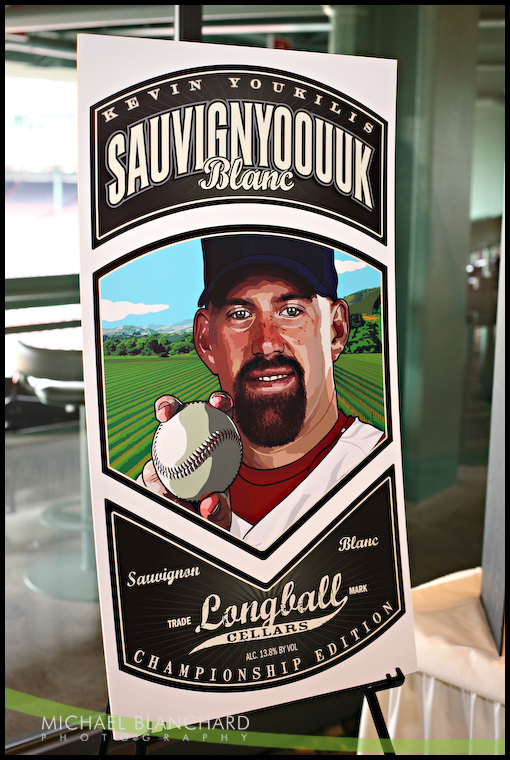 Your complete roster of wines ranging from red to white.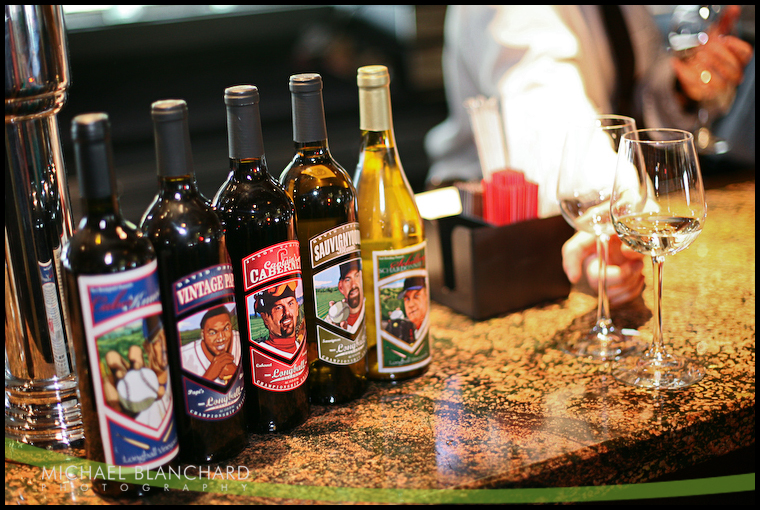 Kevin Youkilis, Michael "Mikey" McGee, and Enza Sambataro.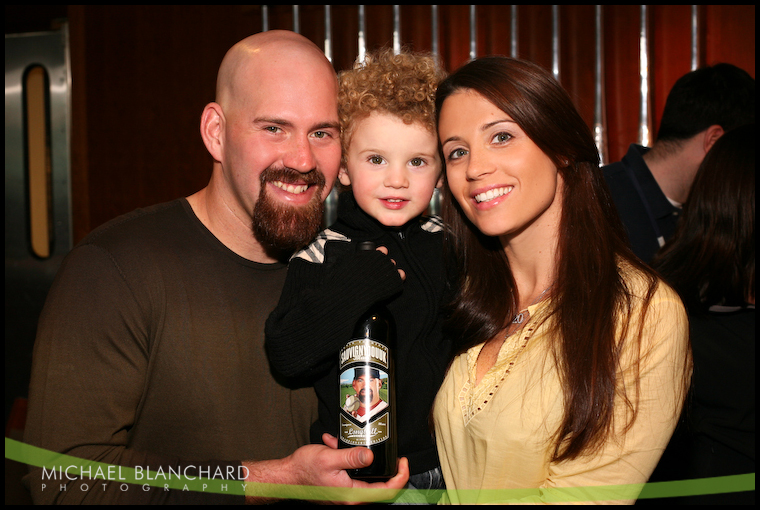 Susie Selby and Jennifer McSpadden.

Susie is the owner of Selby Winery. She is the one providing the wine!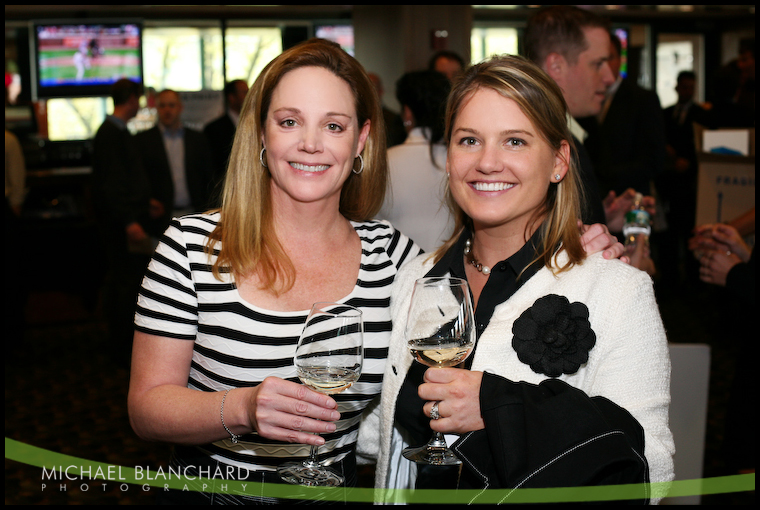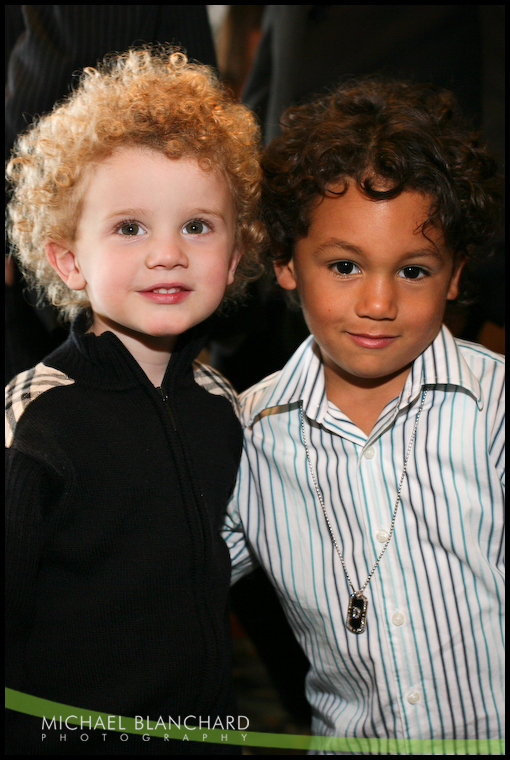 Jason Varitek, Kevin Youkilis and David Ortiz.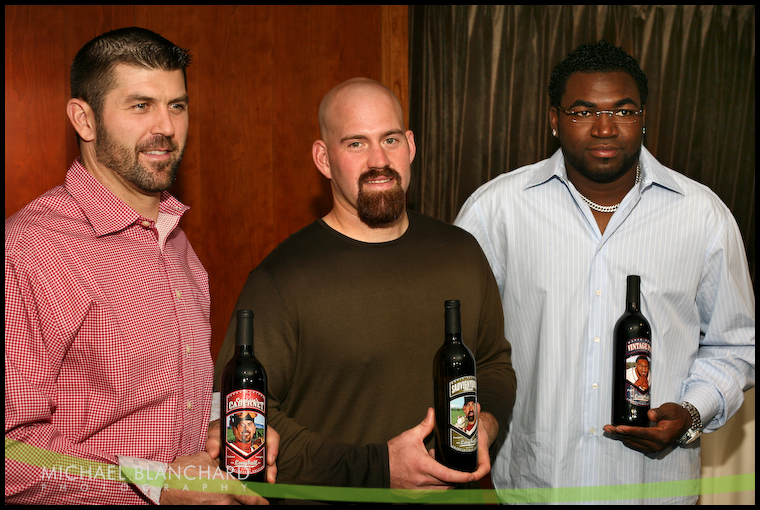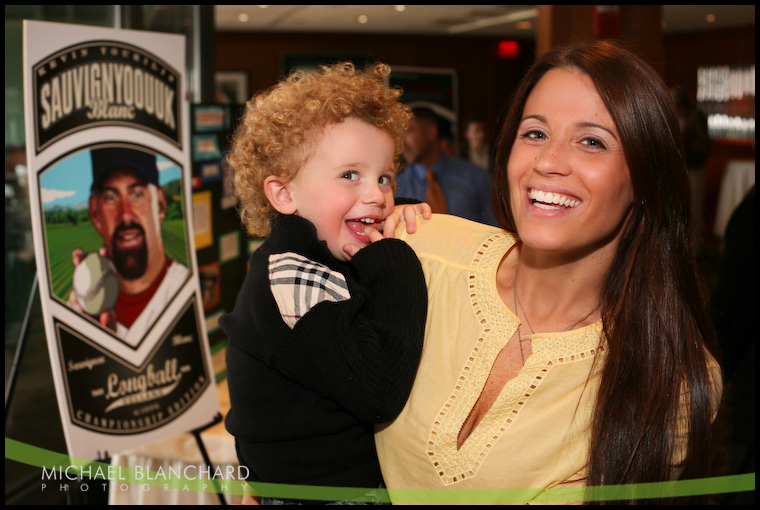 Mikey wanted to go down to the field.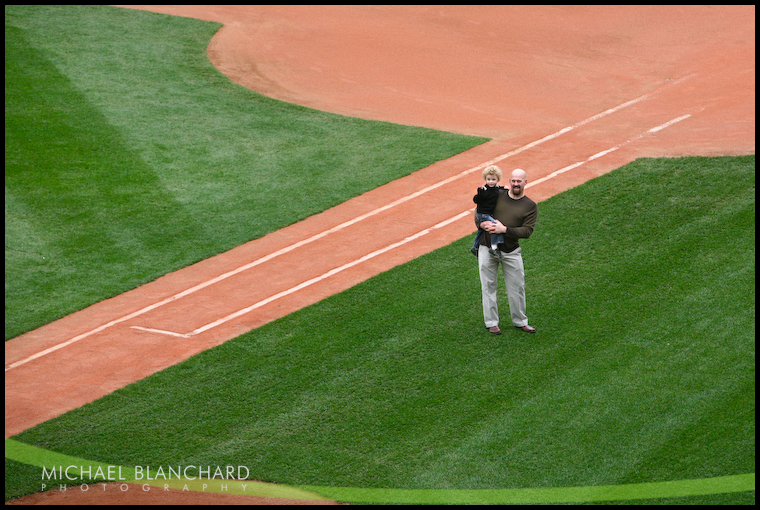 So we all went.

I love this one of you guys!


I hope the grounds-keeper doesn't see this one!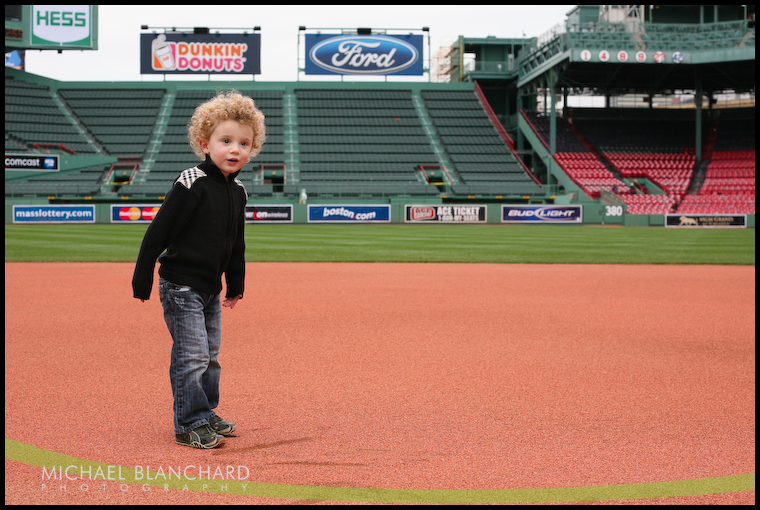 A quick kiss on the mound.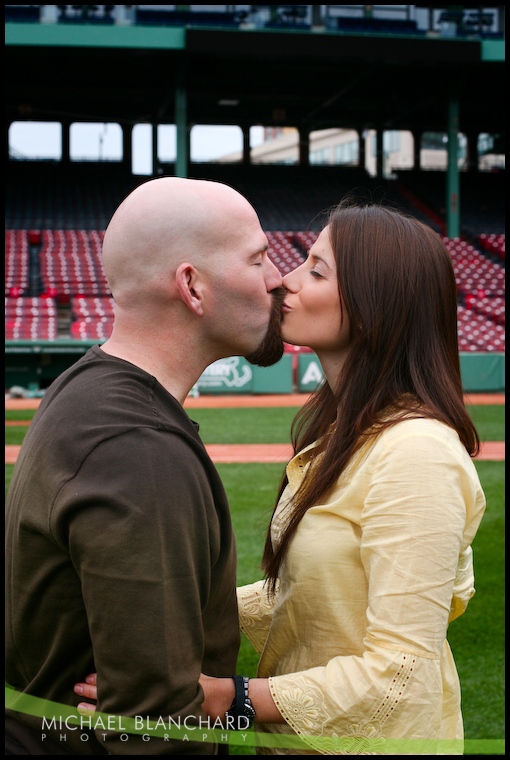 Hanging out in the dugout.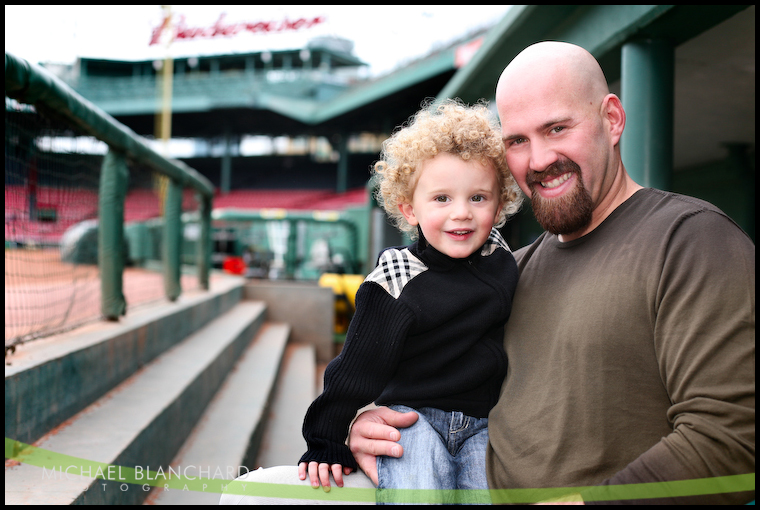 What you can't see is the Fenway Park tour thats going on to the left...

A huge group of tourists were ammused by us, and kept yelling Youuuuuk.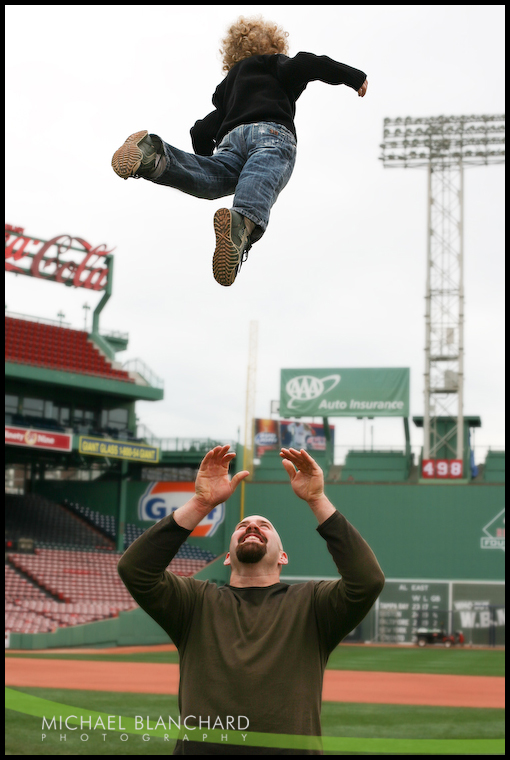 The Hits for Kids girls!

Melanie, Enza, Francine & Lindsey.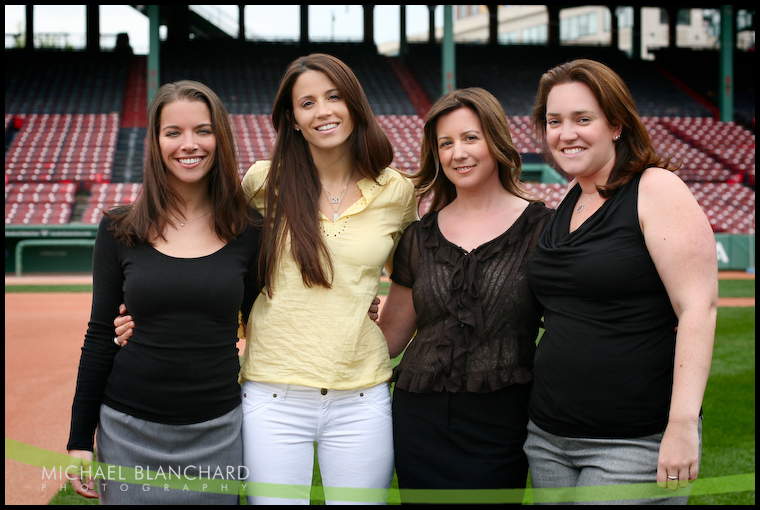 Mikey couldn't get enough.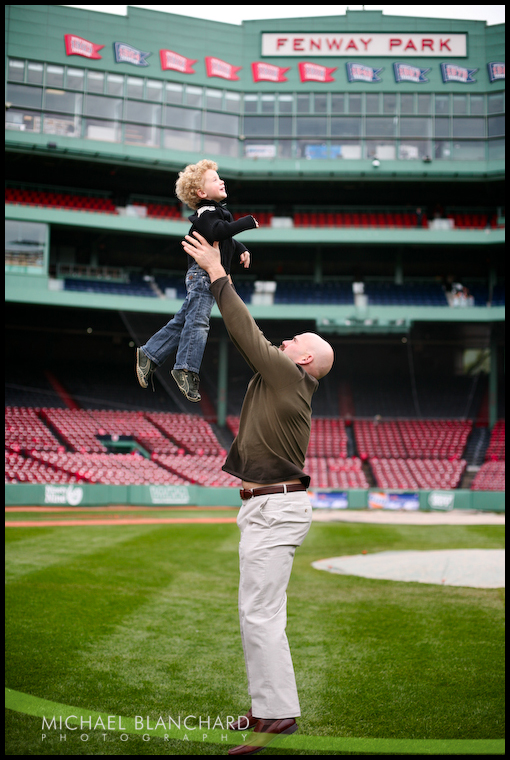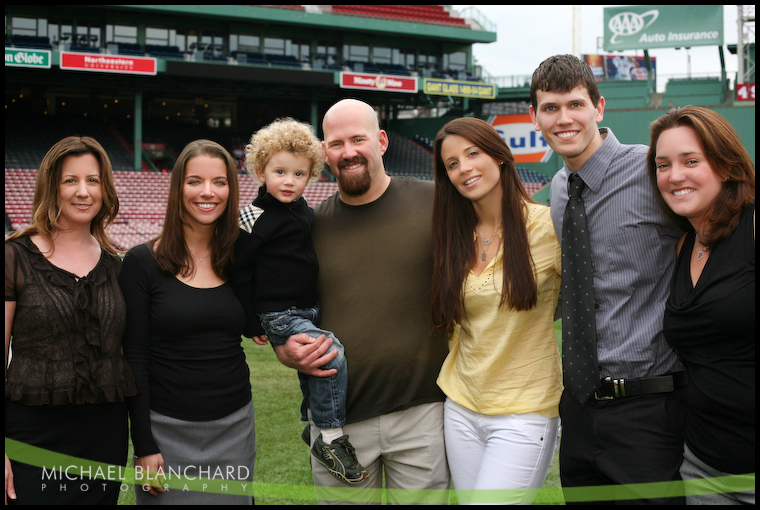 Dressing up for a cause? Thats what was happening last Friday at the Natick Collection! Ovations for the Cure of Ovarian Cancer threw another awesome fashion show, this time by Carmen Marc Valvo himself. Not your average lunch hour, that's for sure!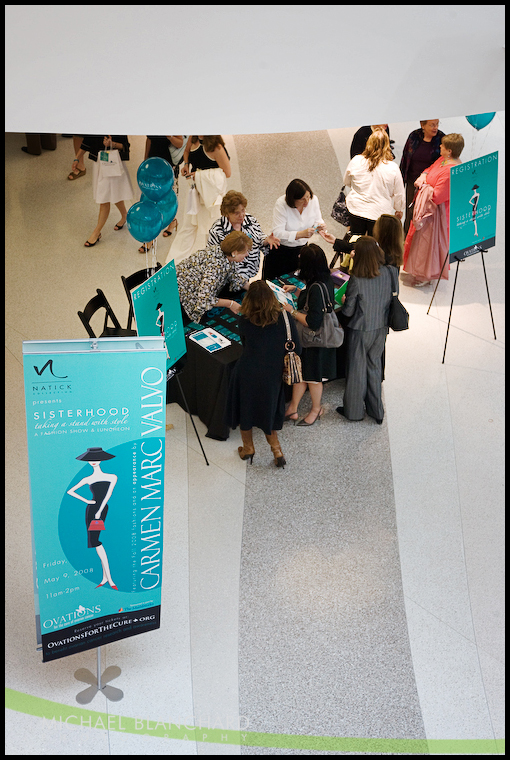 The event was put together in the new portion of the Natick Collection, over by the infinity pool.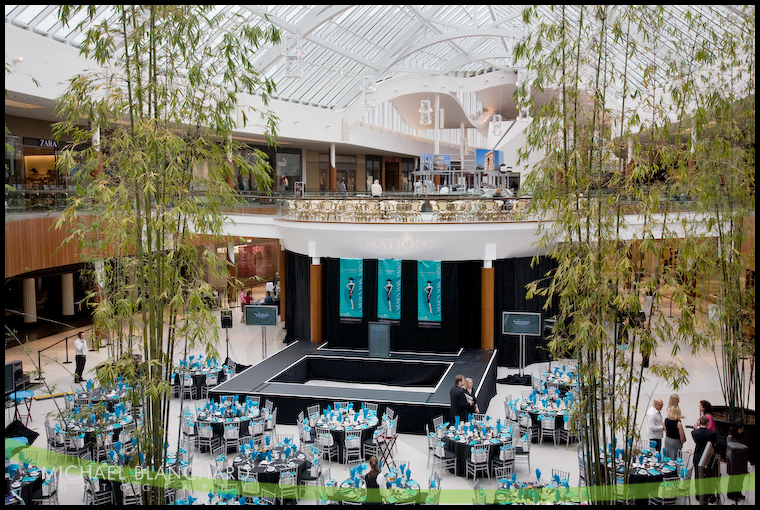 Patti Franchi Flaherty and Carmen Marc Valvo.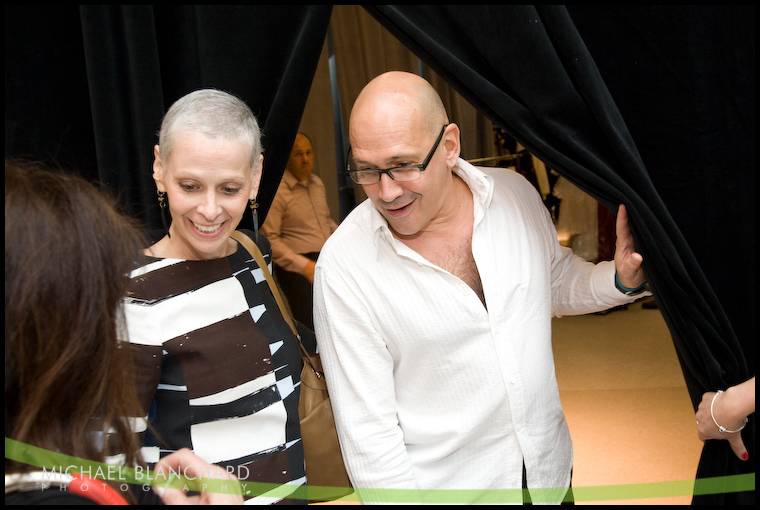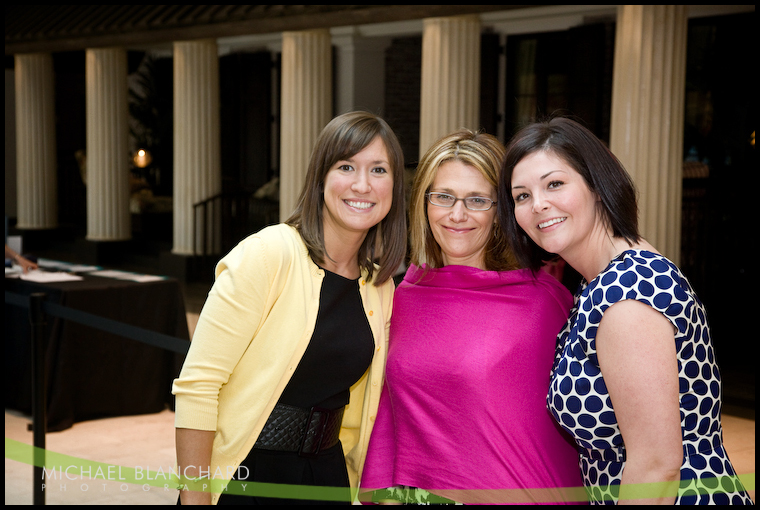 How amazing does that cheesecake look right about now?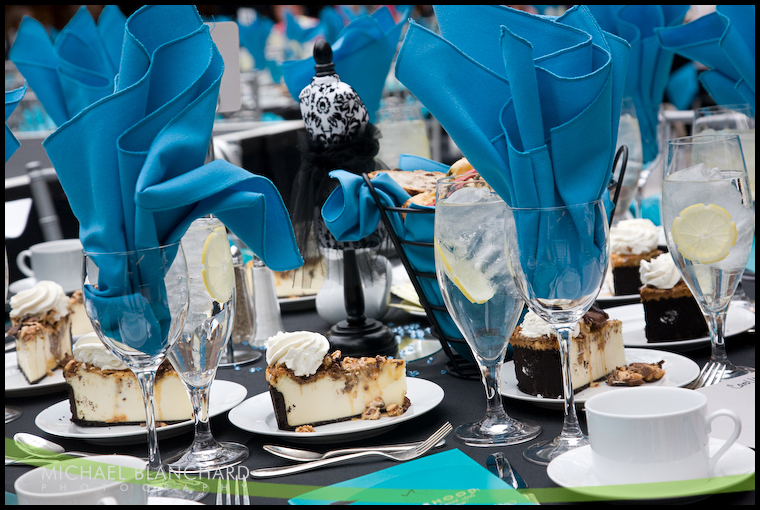 Silent auction... Ovations always gets such amazing items!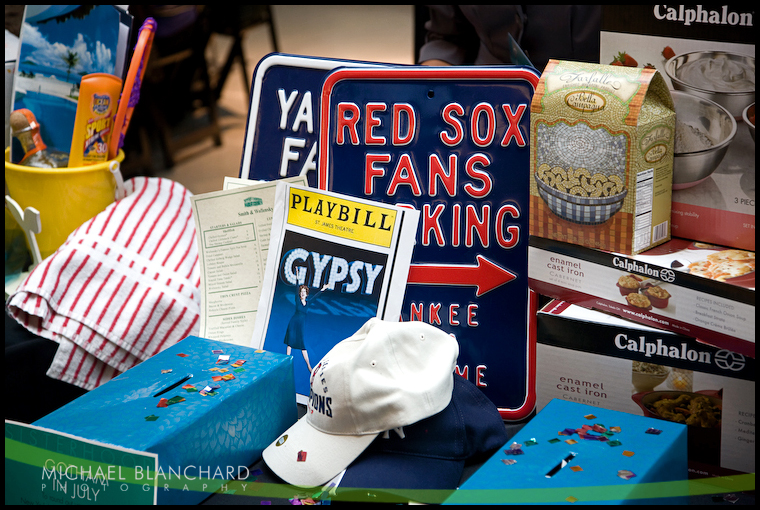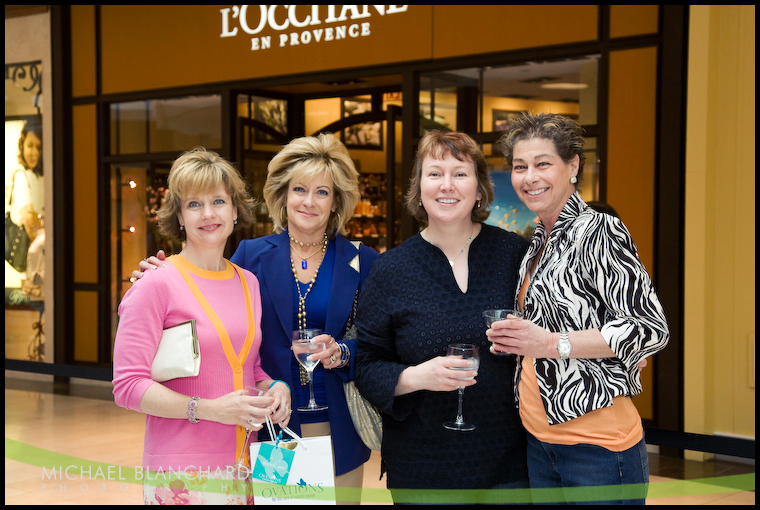 These two totally cracked up when I asked to take their picture. They just could not believe anyone would want their picture!

I told them I was waiting for them all day :D They loved me!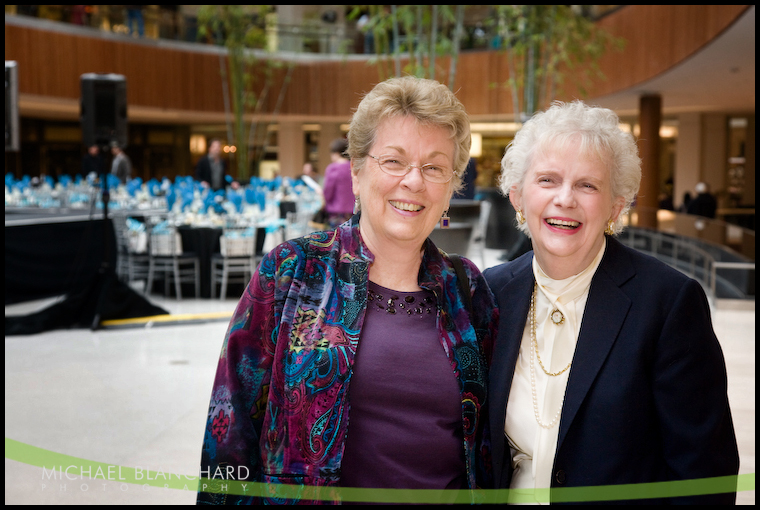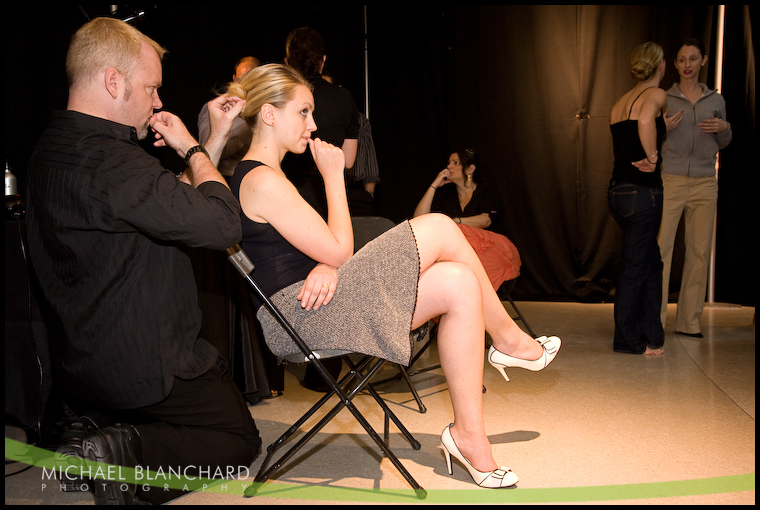 Some of the models waiting to get dressed.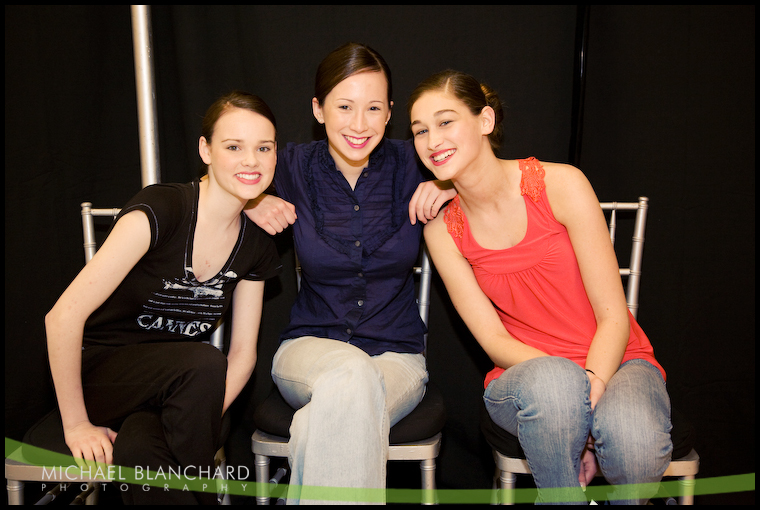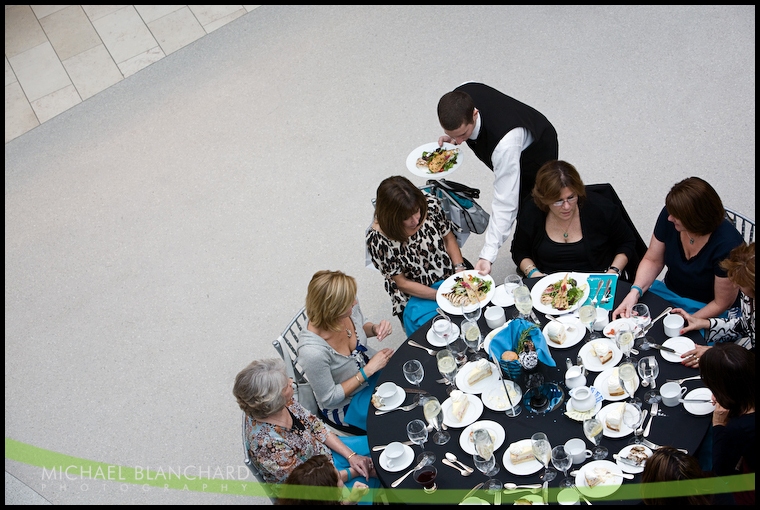 Emcee and survivor, Joyce Kulhawik.


Ovations founder, Patti Franchi Flaherty.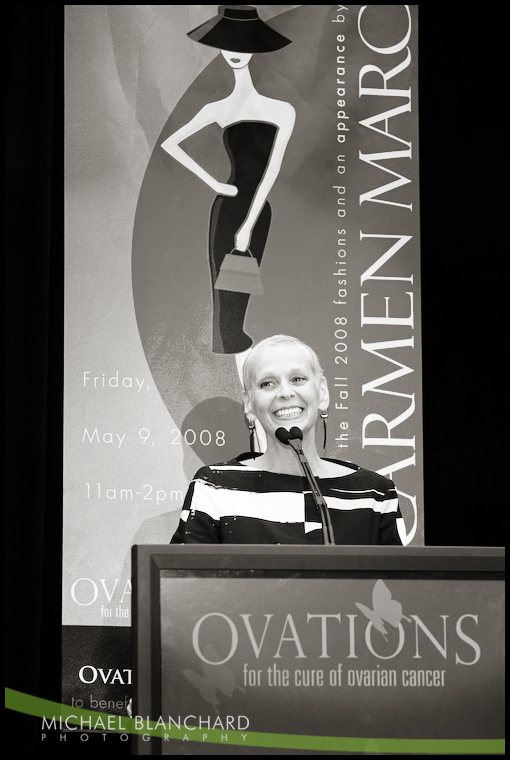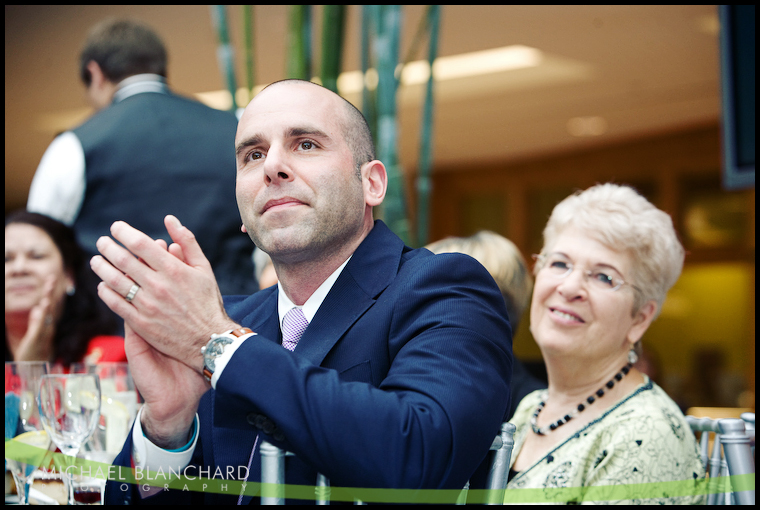 Carmen Marc Valvo introduces his show.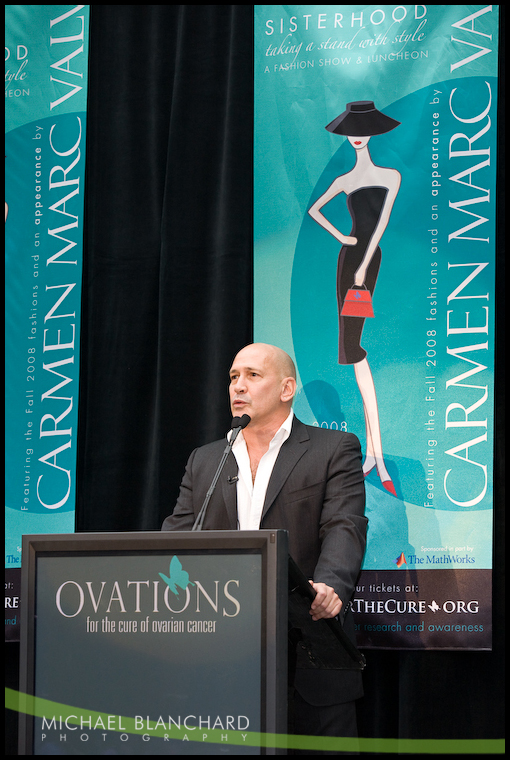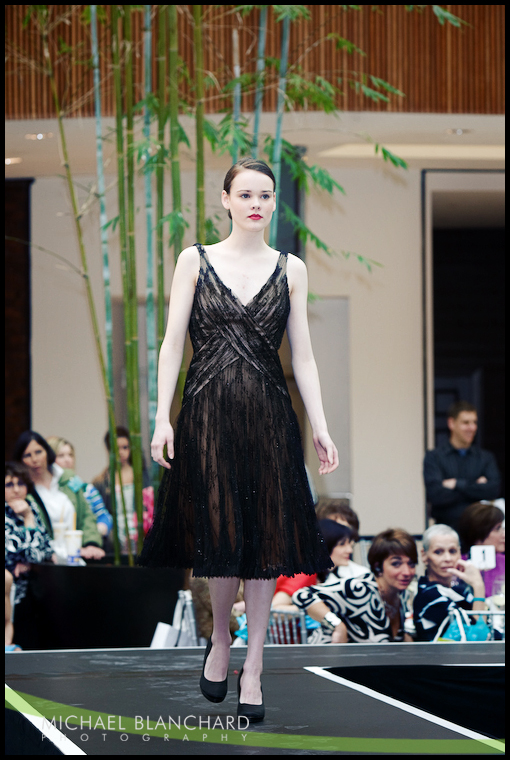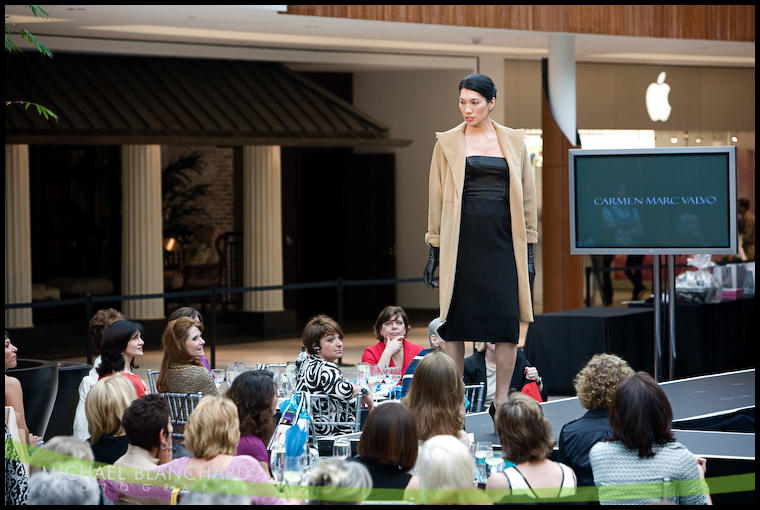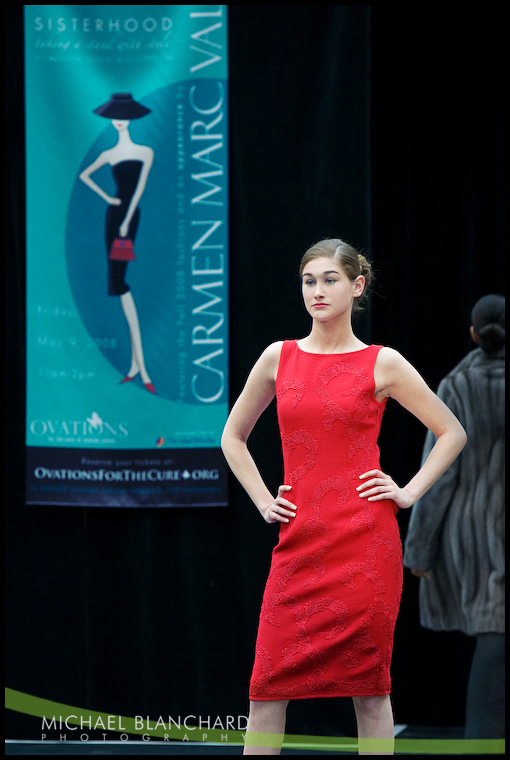 Shoppers were in for an unexpected treat!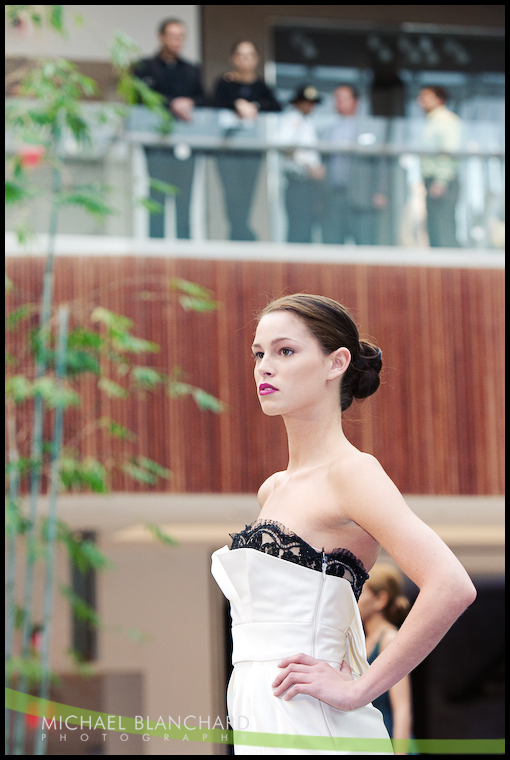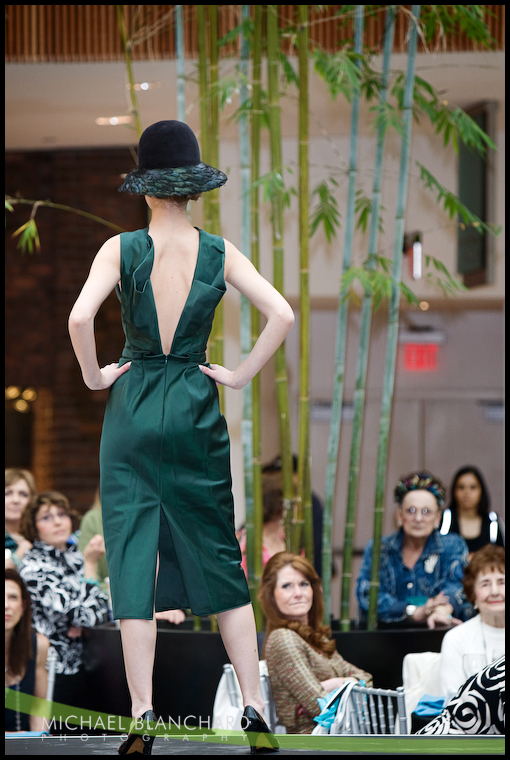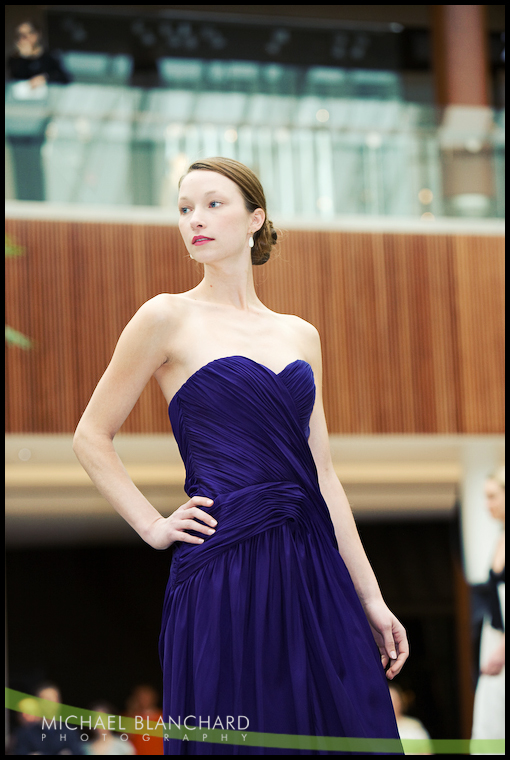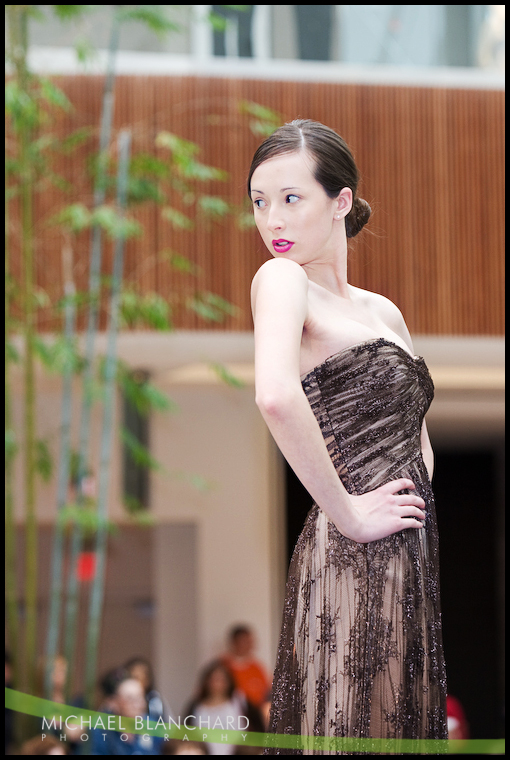 This dress was raffled off to a woman in the crowd.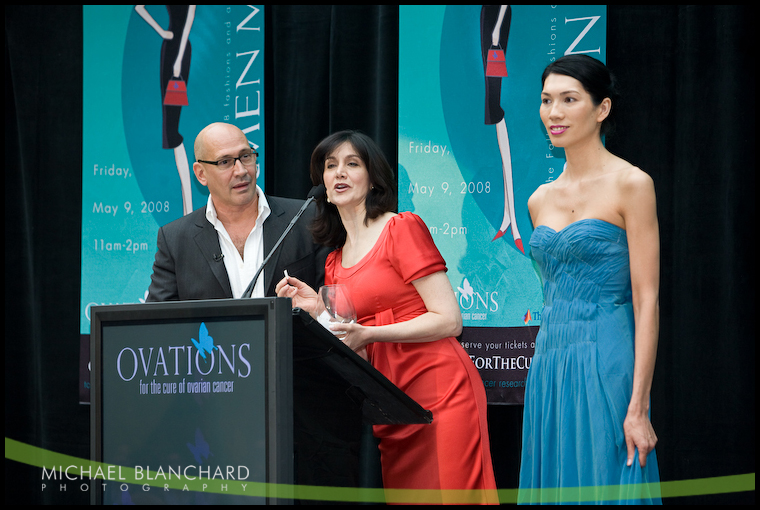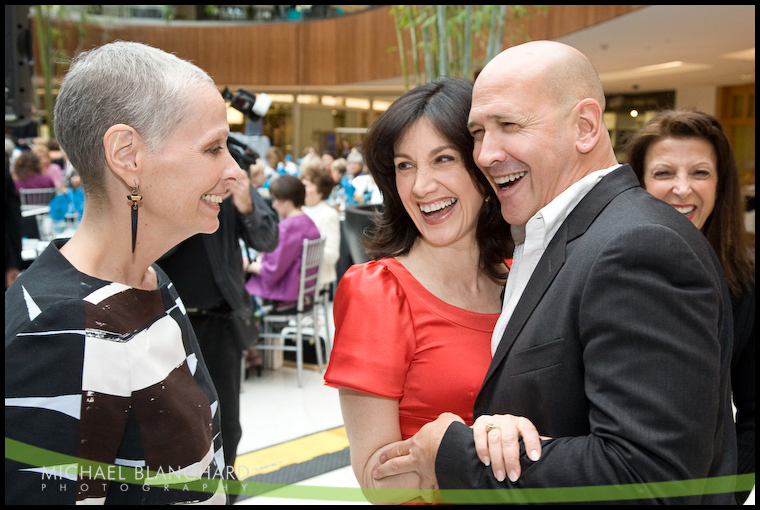 Some models & their moms on the way out.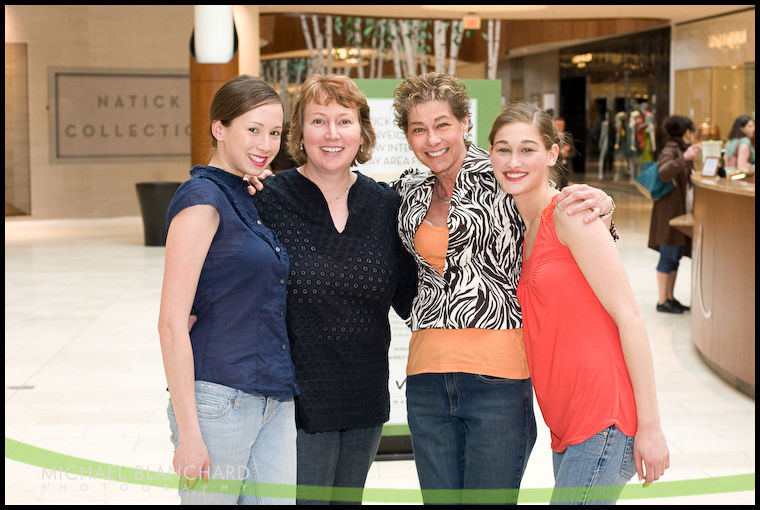 I stopped upstairs for a panoramic. I love this space!



Can't wait for the next amazing event! Special thanks to Ovations, and to Sabre Imagery for coordinating.

**To view more photos, click on the green button below!


| | |
| --- | --- |
| | |


I am so happy to announce that Giovanni is doing much better. Thanks to all of your prayers he was able to leave the hospital with his family on April 20th. Just a few short weeks after giving us a scare, again, Giovanni was more than able to make the trip to New York City on Wednesday for the DKMS Linked Against Leukemia Gala, held at the swank Capitale.

DKMS is a non-profit which is now partnering with Save Giovanni's Friends to raise awareness about the bone marrow movement. Started in Germany by Peter Harf, a man who lost his wife to leukemia, DKMS is now the world's largest marrow registry with over 1.6 million donors, and growing. The cool thing about DKMS is they don't charge you to donate. Normally tests cost around $65 dollars, but because DKMS is big into fundraising, they are able to offer their tests for free!

Giovanni and family were invited to the 2nd annual DKMS gala because of the inspiring movement of Save Giovanni's Friends which has recruited over 13,600 donors since January of 2007. The most exciting part? Giovanni got to wear a new tuxedo!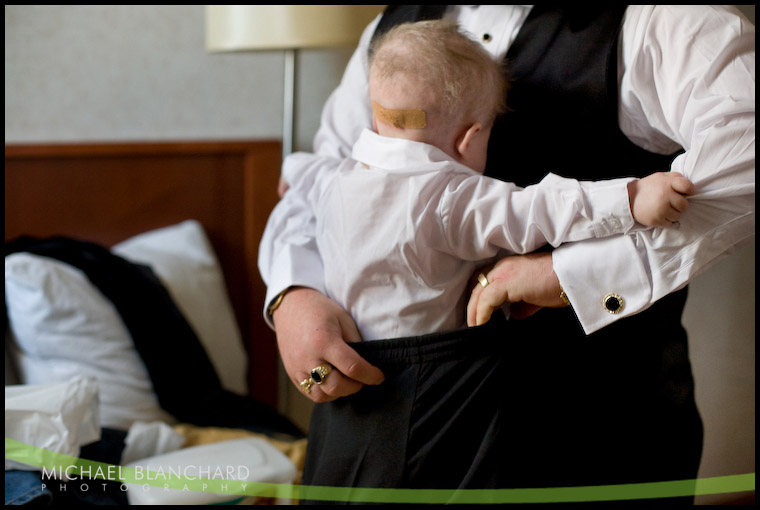 His Dad assisted in the assembling of a very complicated ensemble.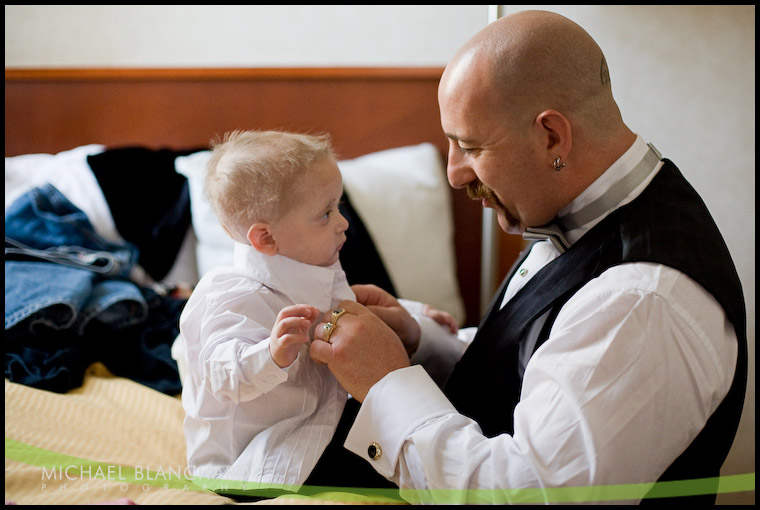 Which ultimately tired them both out...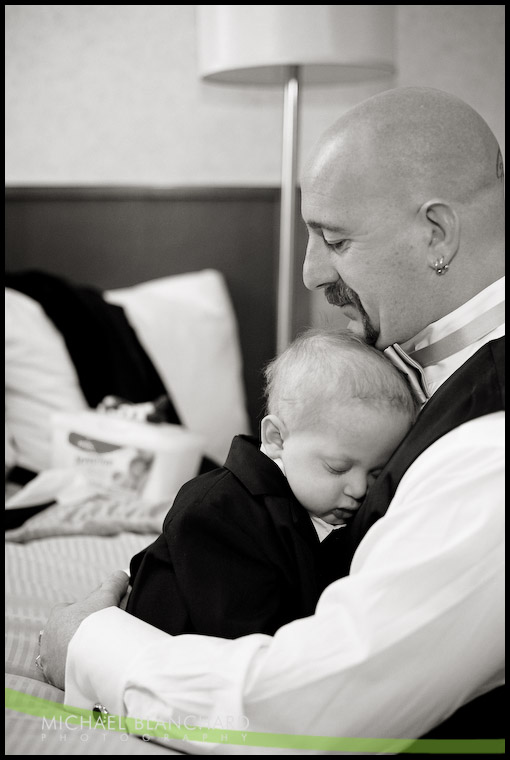 Check out his new Superman necklace! How cool is that??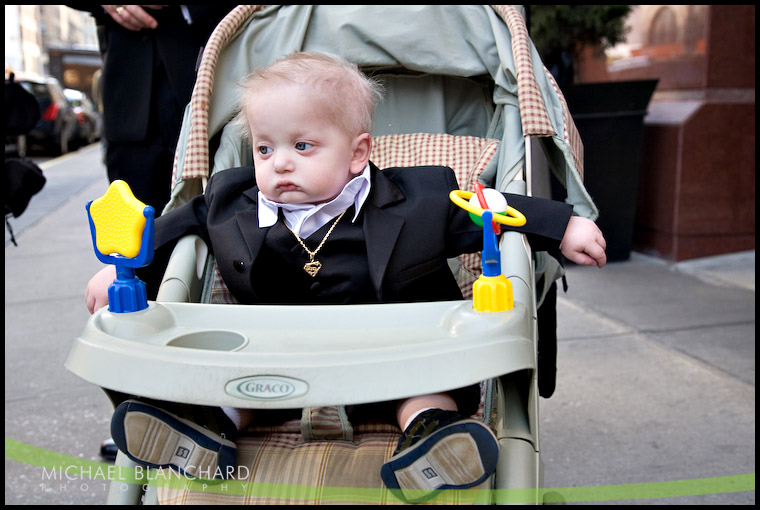 Dad, Michael, Giovanni and mom, Christina.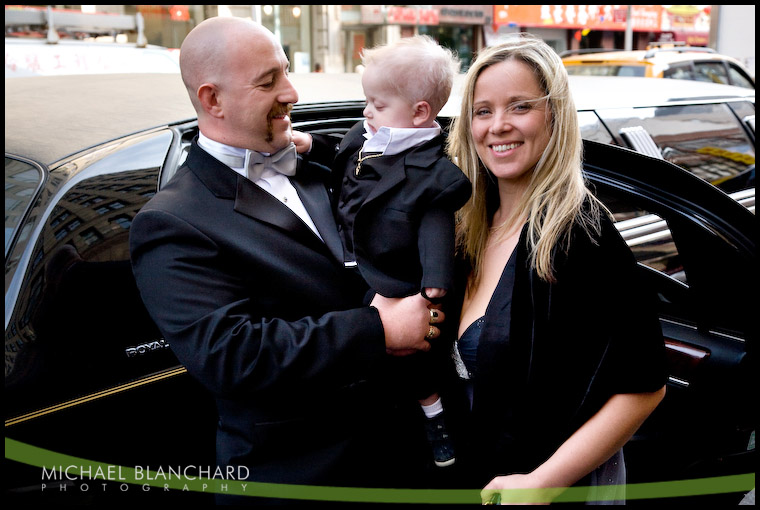 The gala was held at Capitale, an awesome venue which I hope to visit again.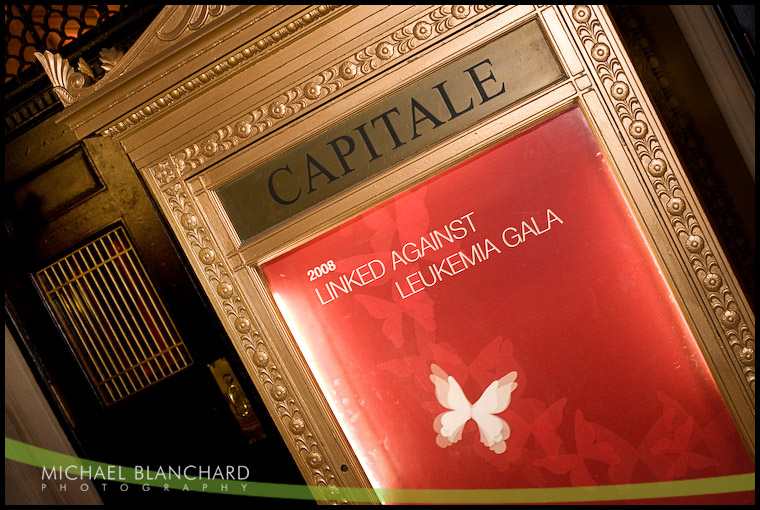 Katharina Harf, the Executive Vice President of DKMS Americas speaking on the red carpet.

Katharina's mother, Mechtild, is the one who inspired the creation of DKMS.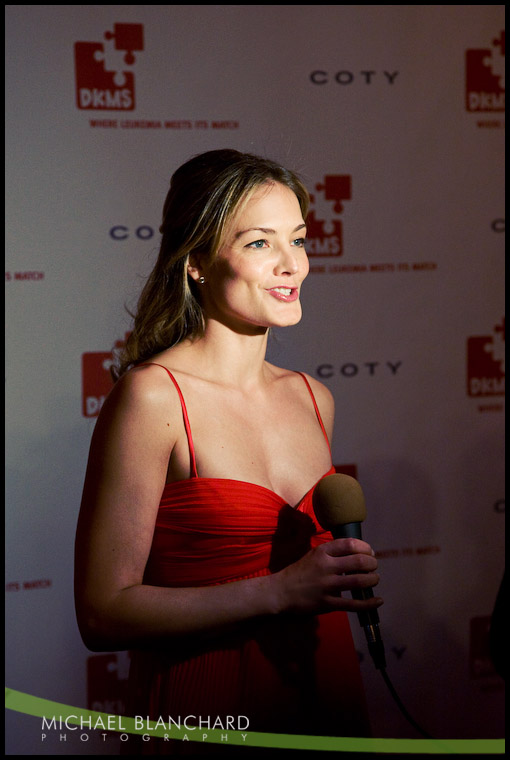 Katharina Harf, her father Peter Harf, and Michael Guglielmo.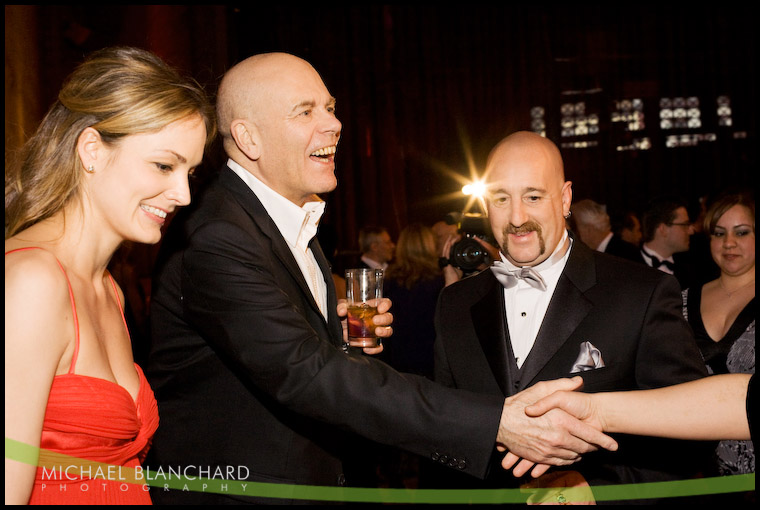 The paparazzi were swarming the red carpet - I stayed away from that mad house!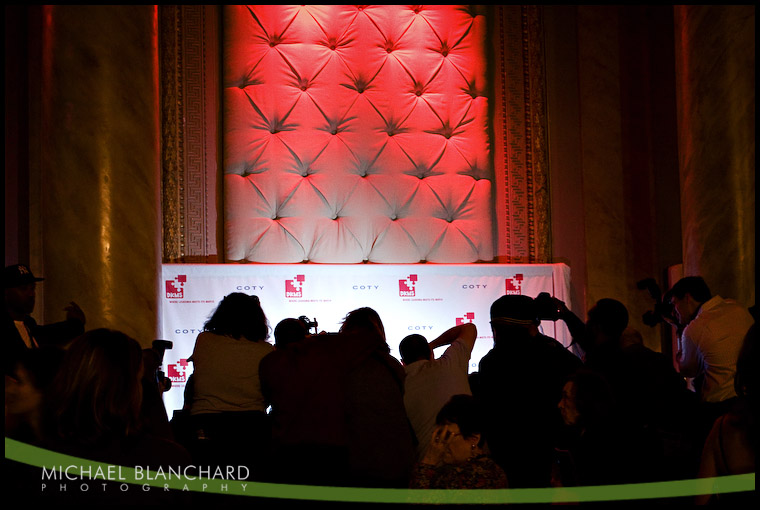 New York socialites Christina Poulicakos and Giovanni Guglielmo.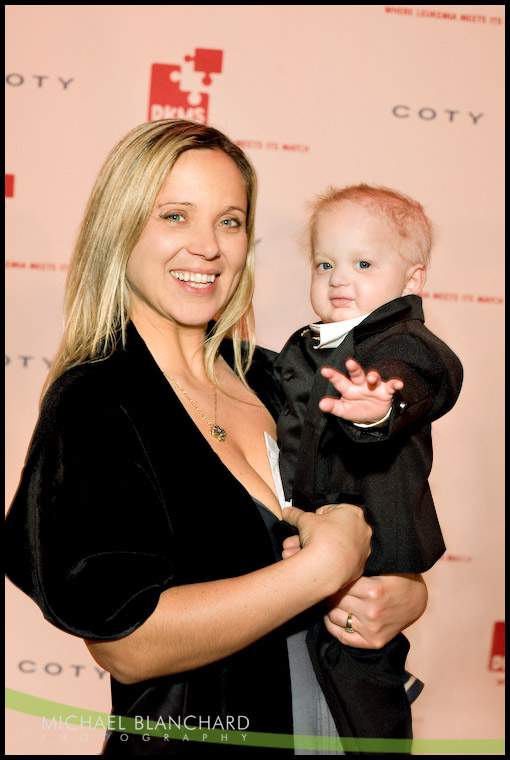 Guess who wasn't the only photographer covering Giovanni... Michael's good friend Bradley E. Clift joined us for the evening. Bradley is an accomplished photojournalist who was nominated for a Pulitzer. It was a pleasure to work alongside him!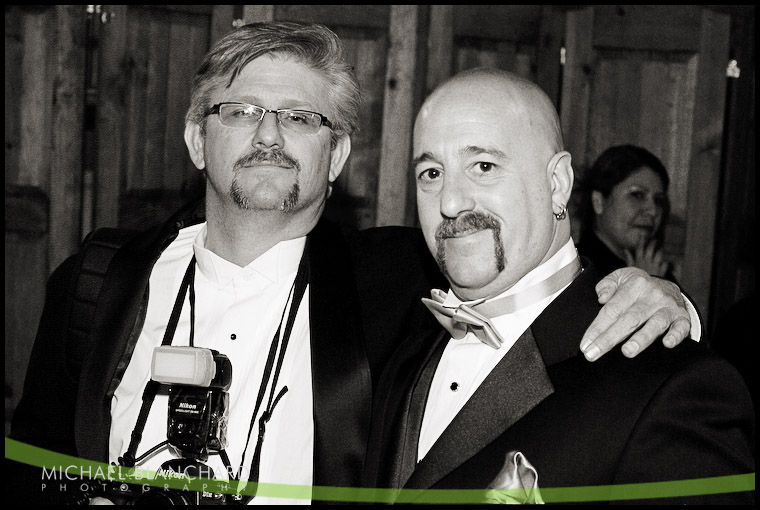 You may recognize the Master of Ceremonies, Mario Cantone, from Sex and the City!

"GET SWABBED BITCHES!"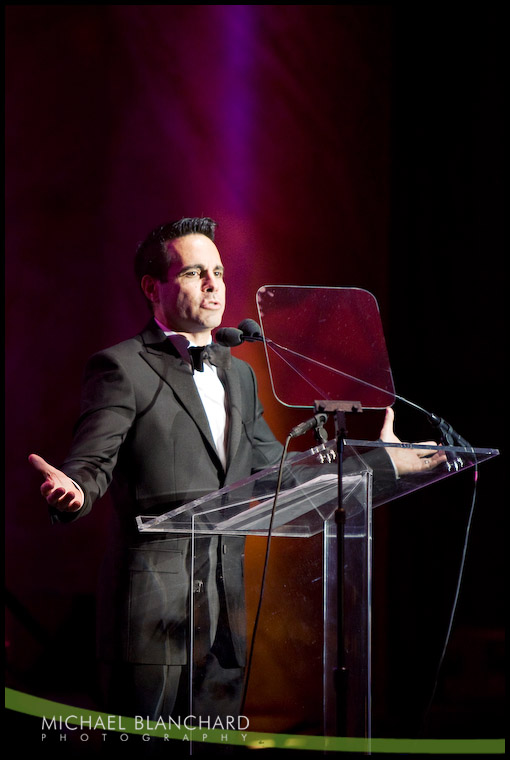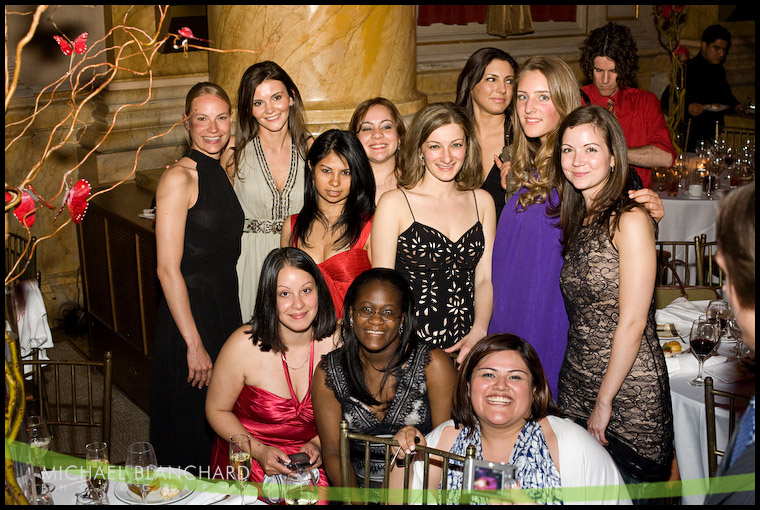 The event was spectacular. No details left behind!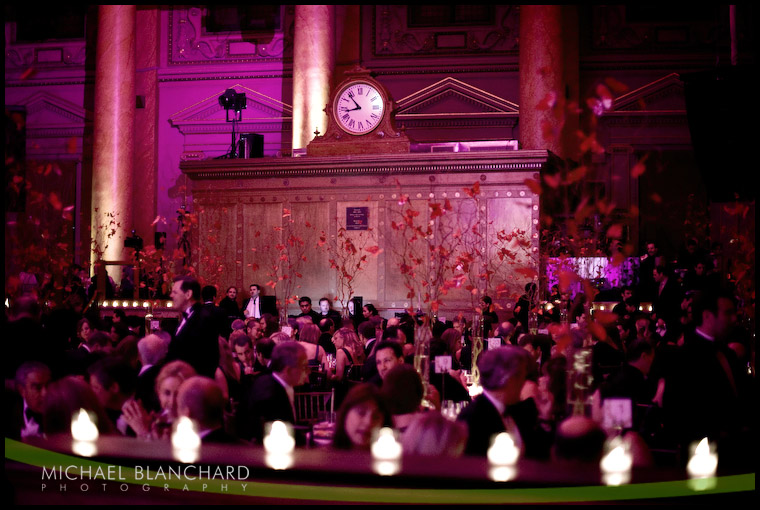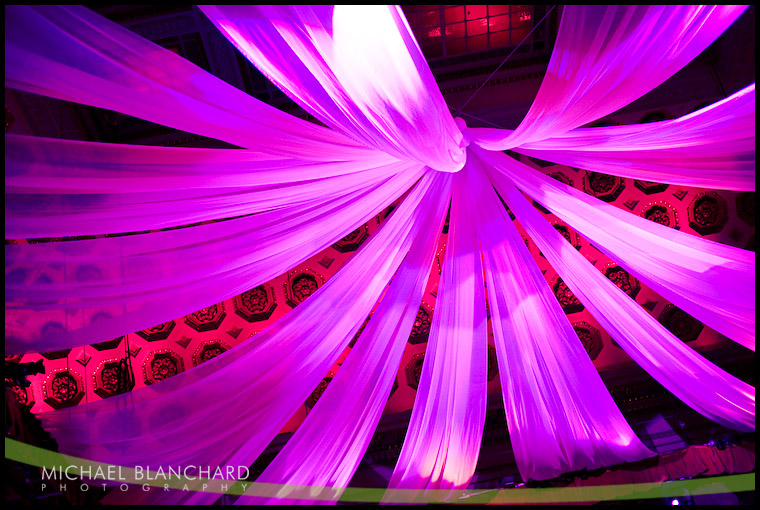 Supermodel and activist Cindy Crawford received an honorary award.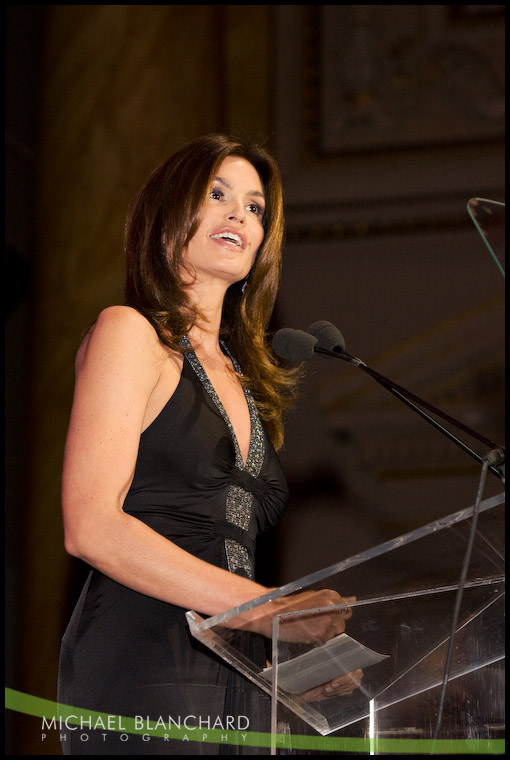 Cindy Crawford, Katharina Harf, Giovanni Guglielmo and Christina Poulicakos.

You really should have smiled for this one kid...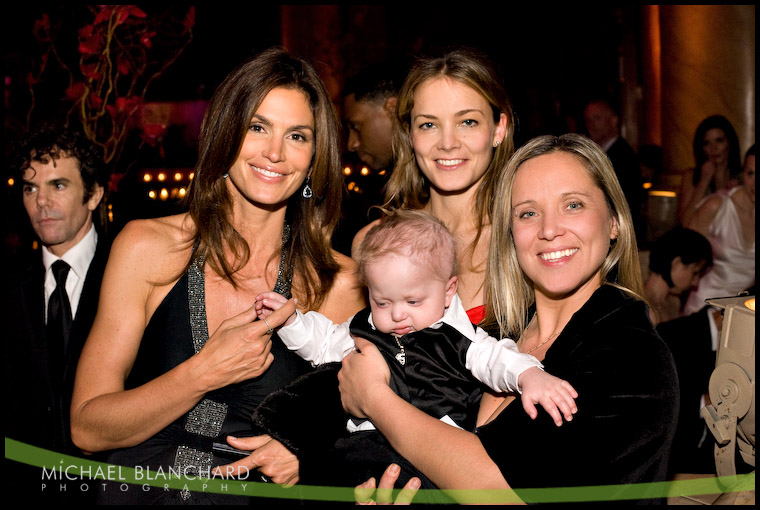 Meet Kenzie Grant.

Kenzie's life was saved by a bone marrow transplant coordinated by DKMS. Kenzie and her family came to New york from Ohio.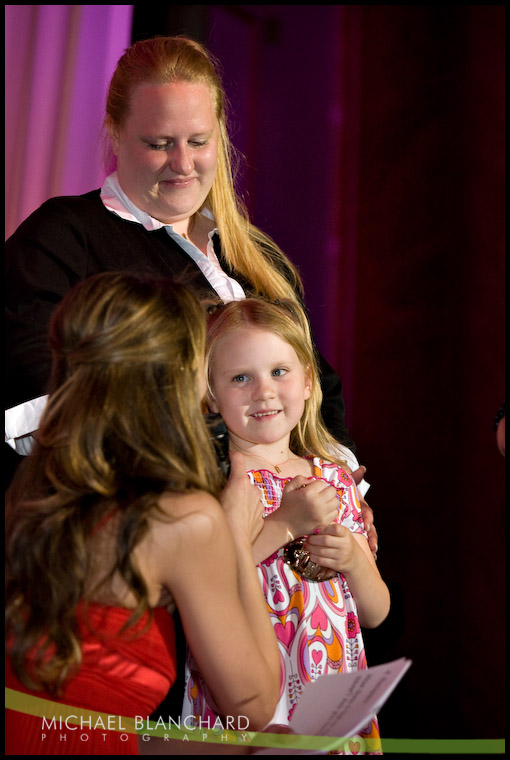 I doubt there were many dry eyes when this happened... Kenzie's life saving donor, Magda Boysen, flew all the way from Germany to meet her for the first time, on stage with her family and in front of a thousand guests. It was amazing.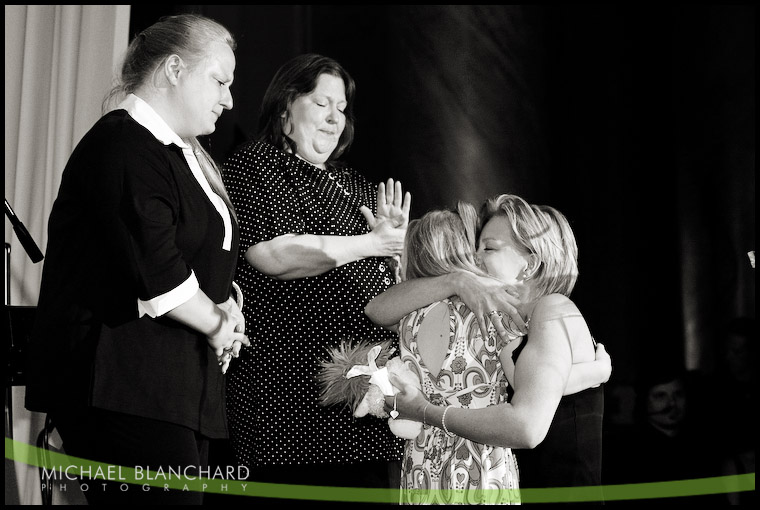 Magda wanted everyone to know that donating her marrow did not hurt in the least. Katharina helped with the translation.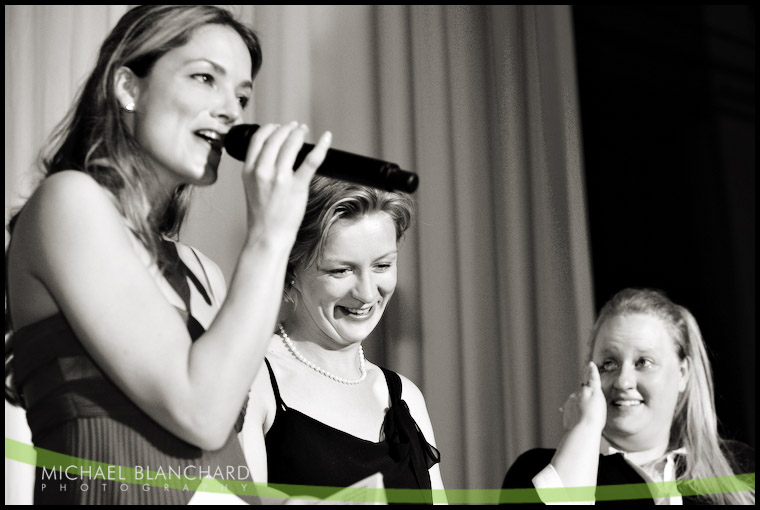 Singer Natasha Bedingfield performed.

She really was amazing. I recommend you buy all of her cds... right now :D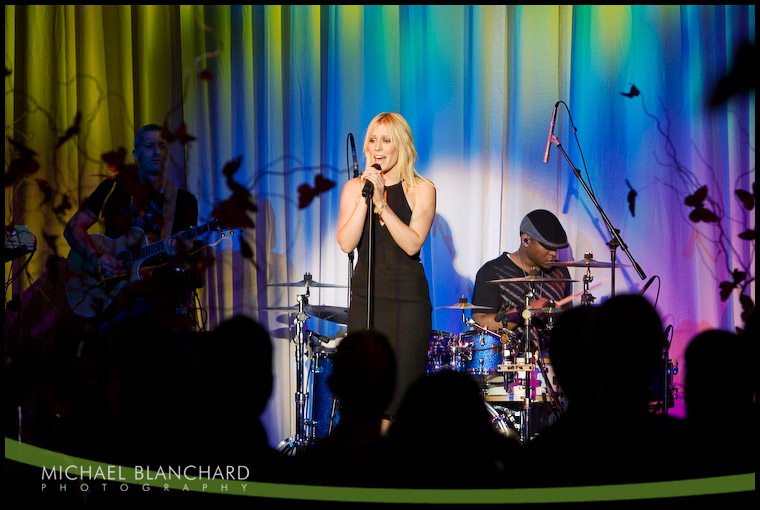 To be honest, even my pictures don't do her justice.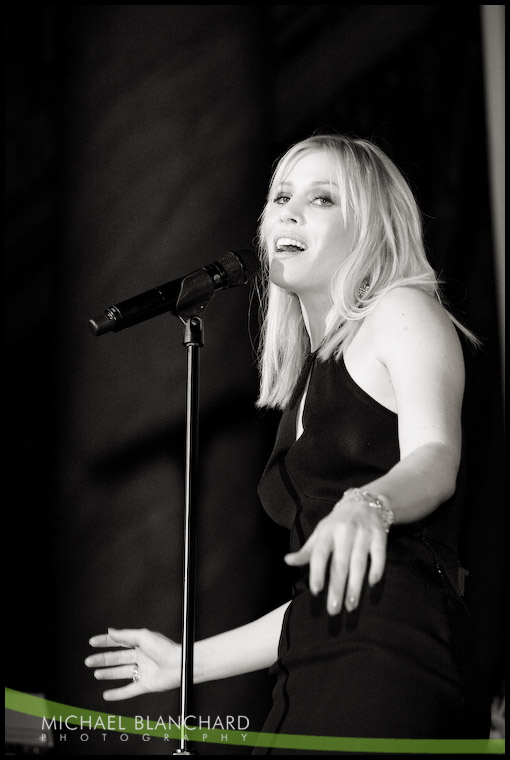 Remember DMC? He and Sarah Connor performed as well.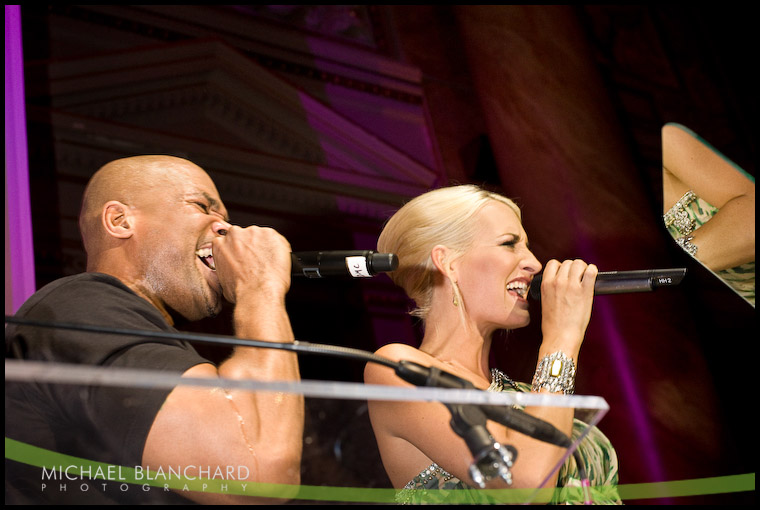 The gala crew.

Great job pulling off the event! Can't wait for the next one...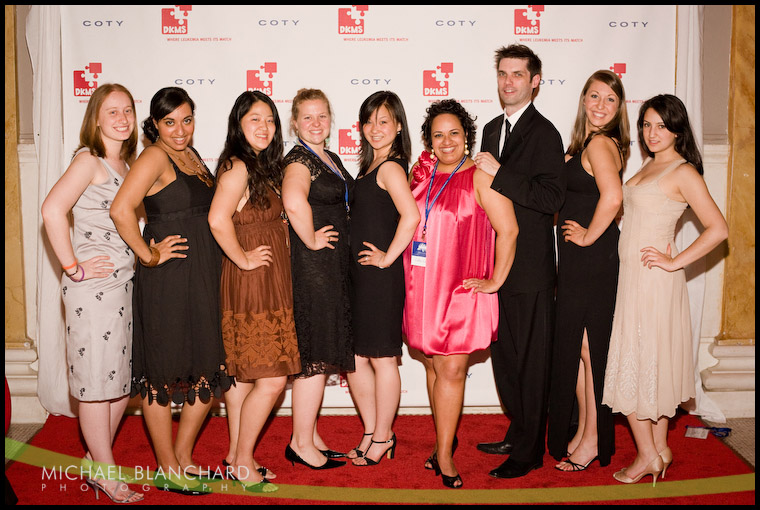 Photo by Bradley E. Clift.

This was taken after we got back from the party, no doubt exhausted! I love it, thanks Brad!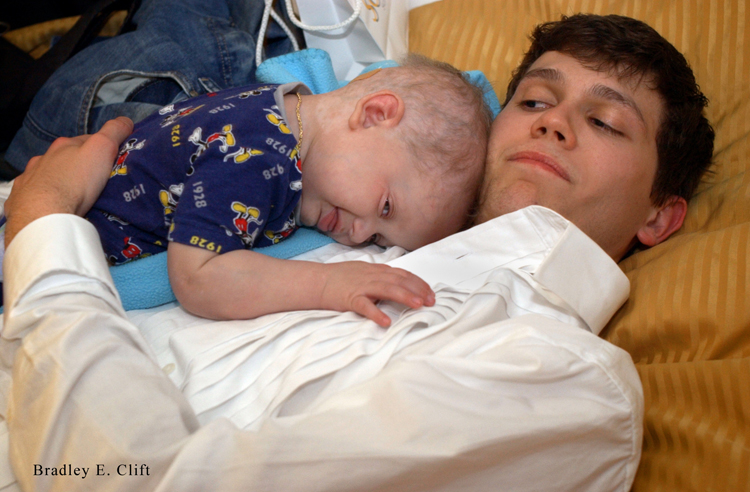 The 2nd annual DKMS gala raised over $1.5 million dollars. "I am thrilled with the success of this year's event. More than 140,000 people in the U.S. are diagnosed each year with life-threatening blood diseases, such as leukemia and lymphoma, and leukemia is the most common disease children in the U.S. die of. With the funds raised tonight, we will be able to provide 12,000 more potential lifesaving donors to patients in need who are waiting for a match", said Katharina Harf.



Read about Giovanni's trip at the Citizen.



Side note - I am now the Director of Public Relations for Save Giovanni's Friends. We want to plan some fun events for the summer, so let me know if you have any good ideas or are interested in helping out! We like donors of all kind!



Update: The Inside Track ran my photo of Giovanni with Cindy Crawford on Monday! Check it out...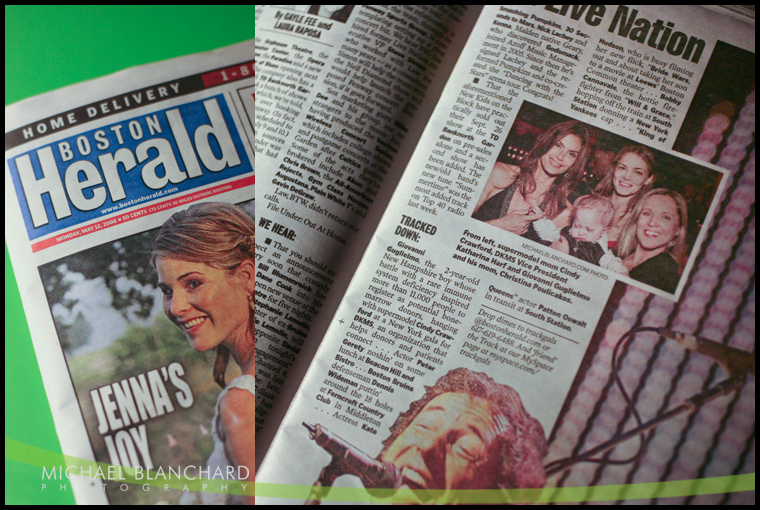 The City of Boston is world known for its excellence in medicine. Yesterday, we welcomed the newest addition to Boston's first class treatment facilities - The Carl J. and Ruth Shapiro Cardiovascular Center at Brigham and Women's Hospital. The first of its kind to Boston, the Shapiro Center is entirely devoted to cardiovascular care. Patients are now able to receive the treatment they need, under one roof. (By the way, the roof is painted white - The Shapiro Center is also the first green hospital in New England!)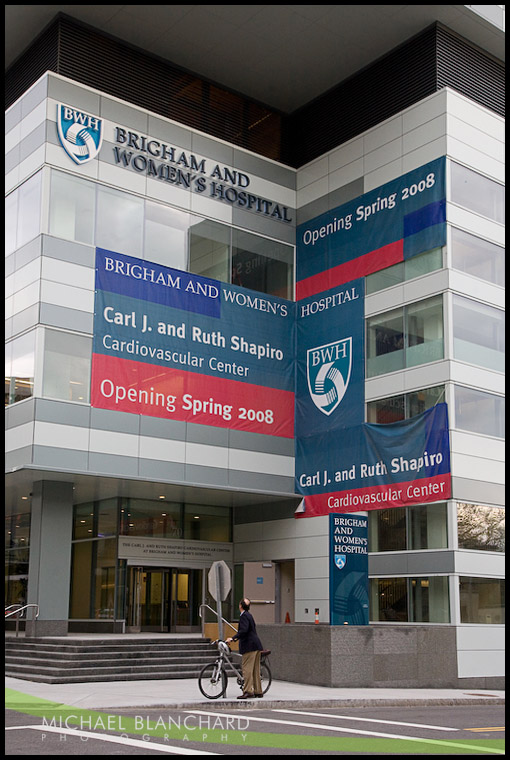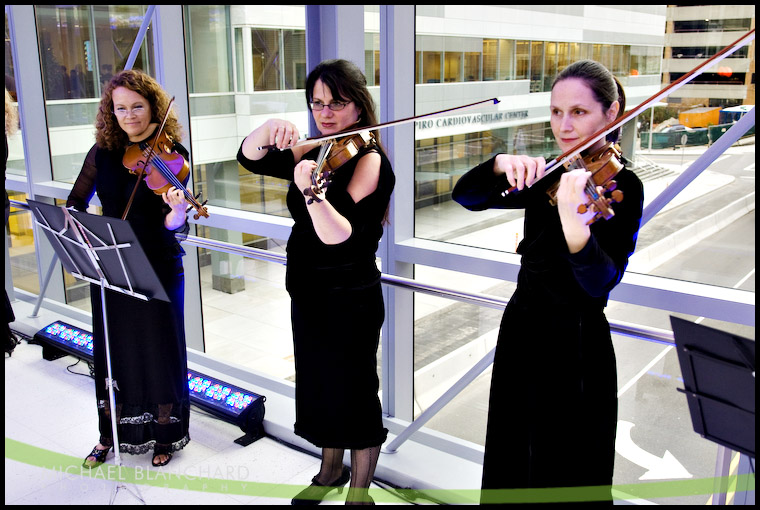 The lobby of the Shapiro Center.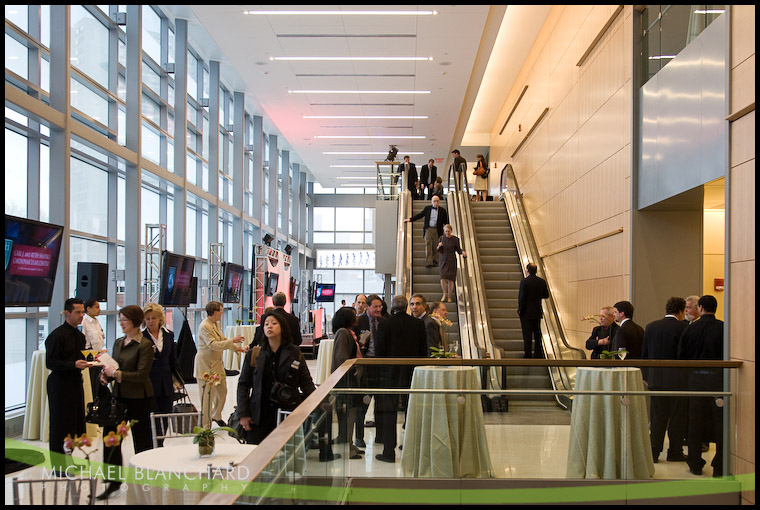 Dr. Michael & Ronny Zinner.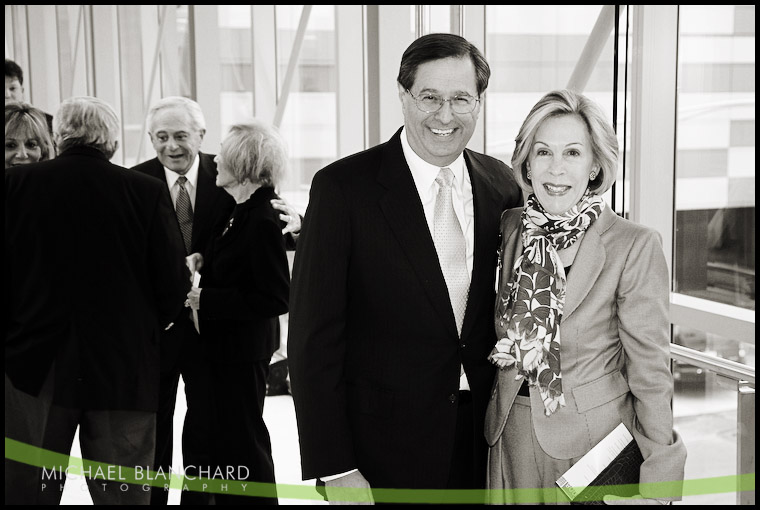 Shapiro family members, Samantha Strauss, Allyson and Andrew Jaffe, Michael Jaffe, and Kimberly Strauss.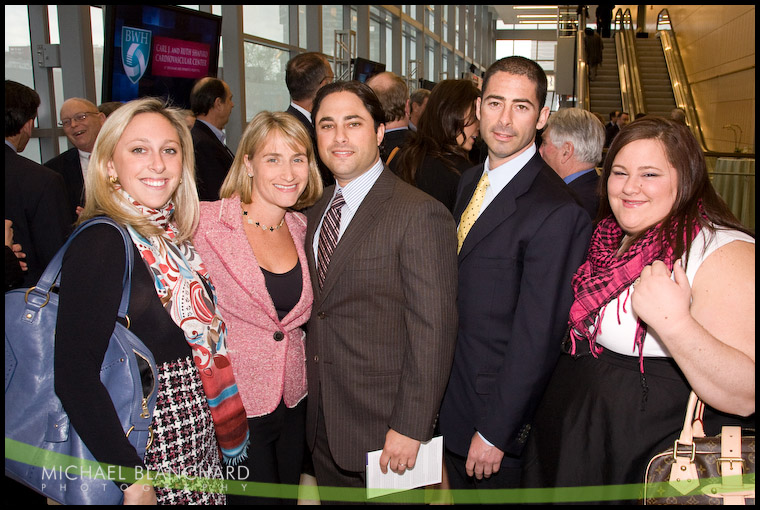 Philanthropist, Carl J. Shapiro.

Mr. Shapiro and his wife could not attend the dedication, but watched live from their Florida home.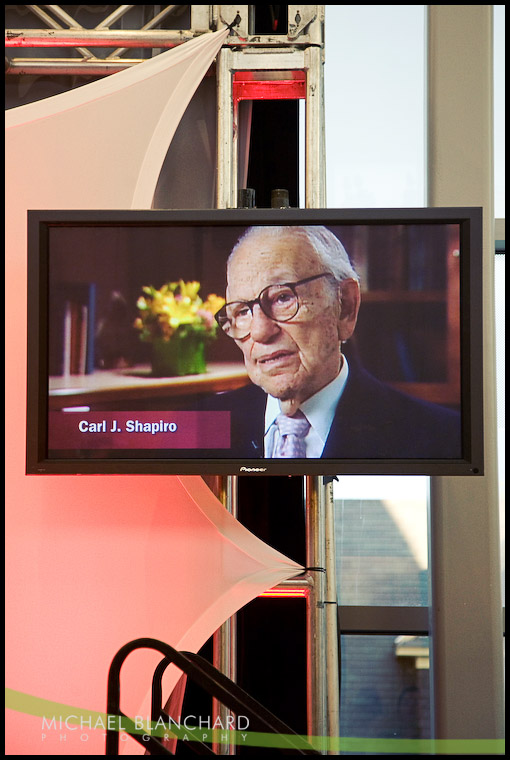 Brigham and Women's President, Gary Gottlieb, MD, and Kenneth Baughman, MD.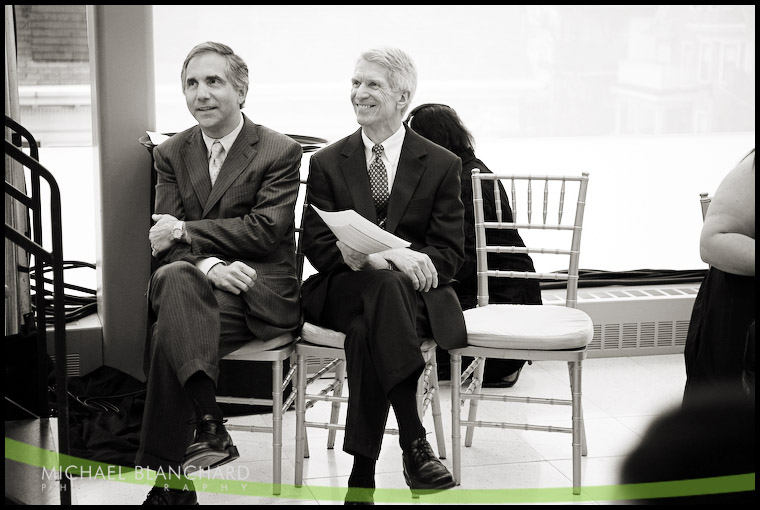 Boston Mayor Thomas Menino attended the ribbon cutting as the Shapiro Family held the honor.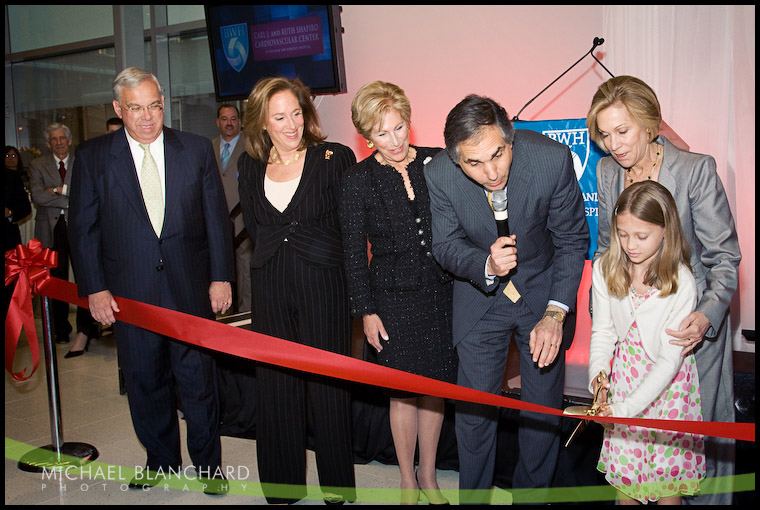 Kimberly Strauss holding her grandparents proclamation from Mayor Menino.

April 30th, 2008 was Carl J. and Ruth Shapiro Day in Boston.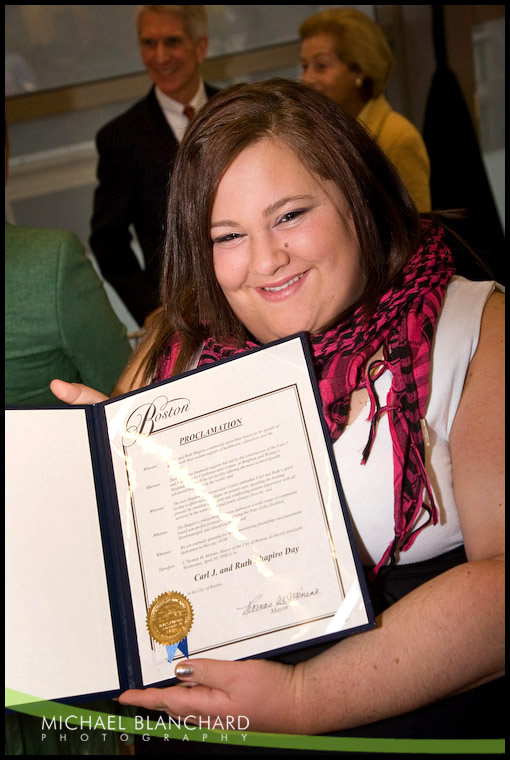 The Shapiro Daughters, Ronny Zinner, Linda Waintrup and Ellen Jaffe.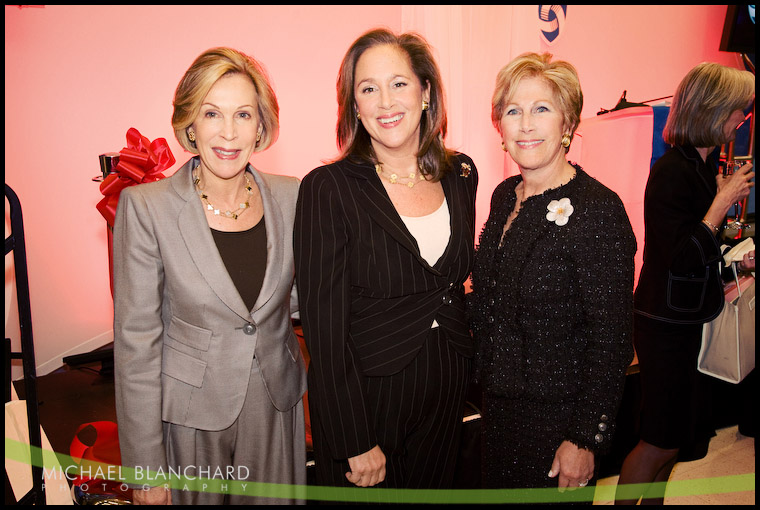 The ceremony was followed by a tour of the new patient rooms on floor six.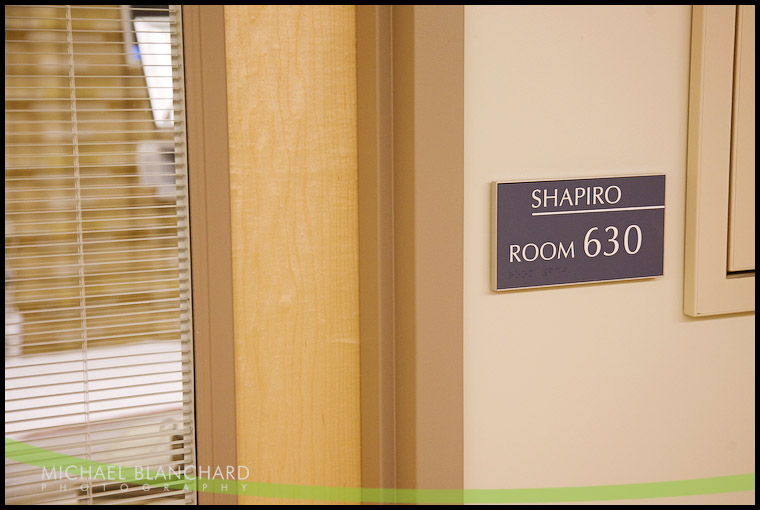 ...So new there weren't any beds yet!

Each room in the Shapiro Center is private, and has the means to accommodate family members comfortably.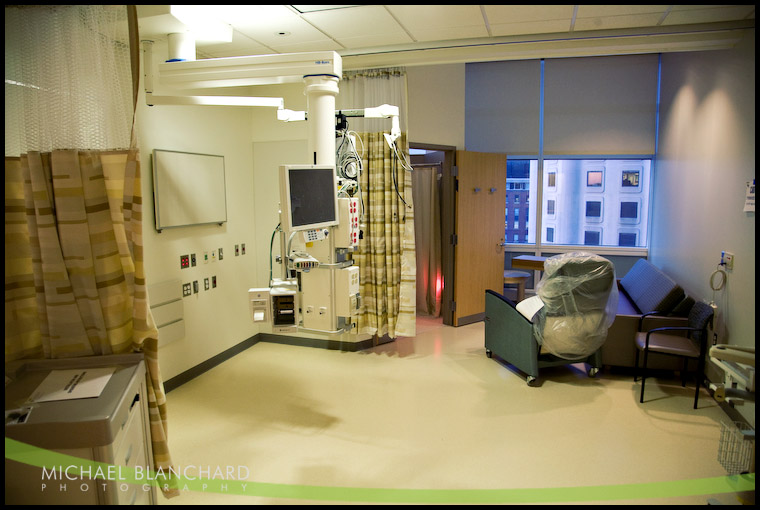 Kimberly next to her grandfather's painting by artist, Tom Bob.

The Shapiro Center is home to an extensive Contemporary Art collection from Erdreich White Fine Art of Boston, MA.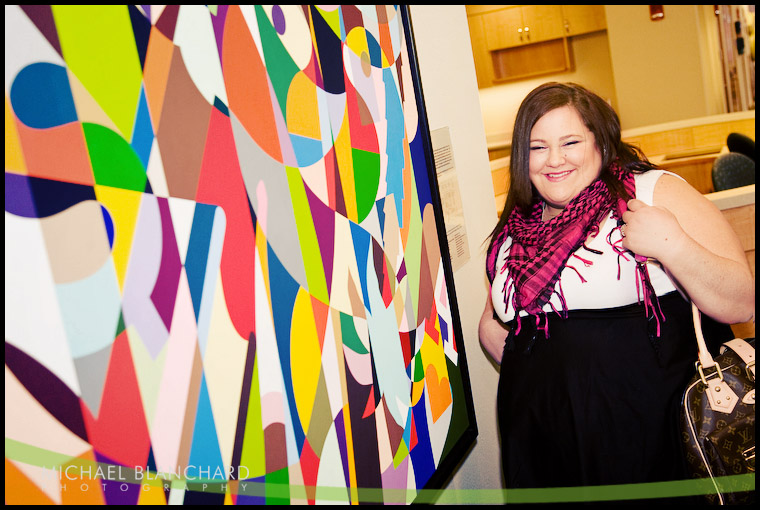 The Shapiro's great-granddaughter, Ashley, with the ribbon she cut.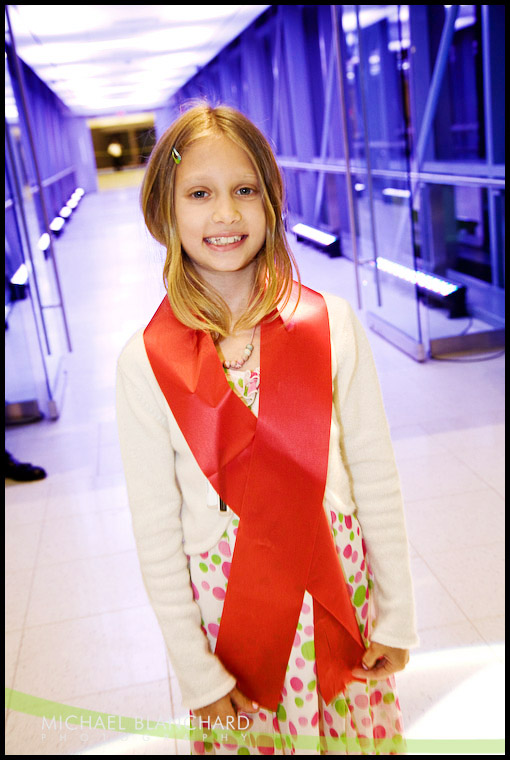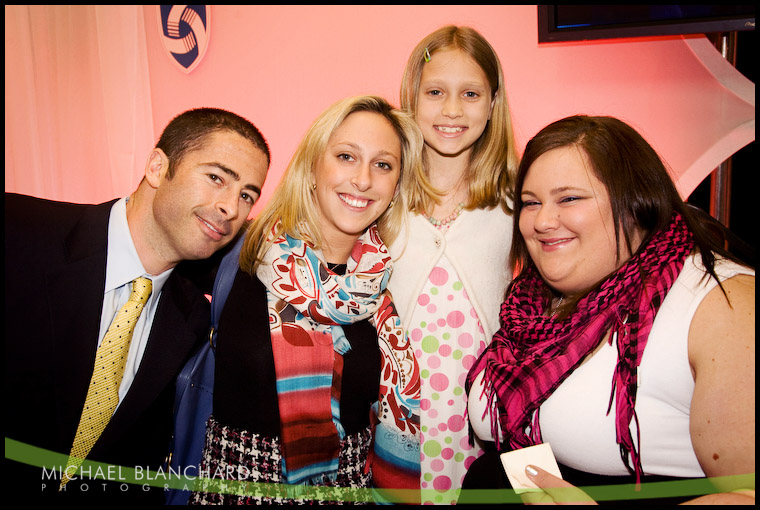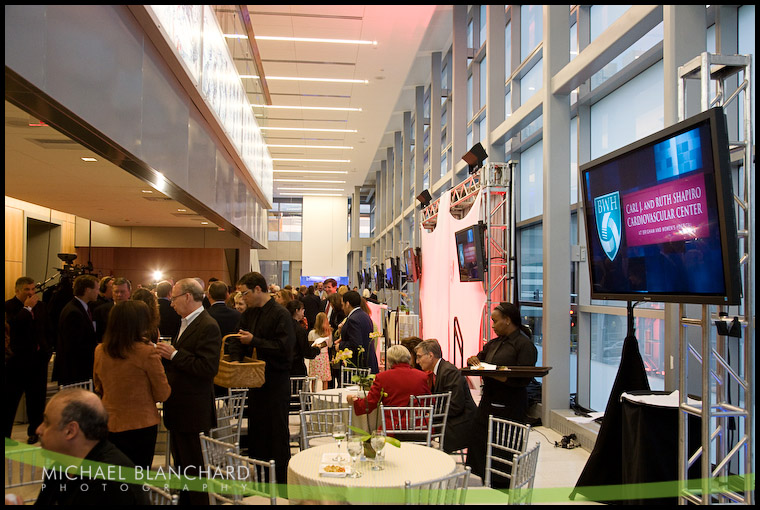 A special thanks to the Linda Waintrup, and the Shapiro Family for having me as their guest.

**To view more photos from this event, click on the green button below (the password is Kimberly's middle name).



Archive By Month:


Blog Stats:



Posts: 228
Comments: 705
Visits: 203,403